Julien Bouteloup
Julien Bouteloup is the founder of Stake Capital Group, an investment company in the blockchain industry; StakeDAO, a non-custodial platform that provides investment opportunities; BlackPool Finance, a fund operating within the NFT industry; and Rekt News, a DeFi and Crypto media platform. He is also a core contributor to Curve Finance, an automated market maker (AMM) protocol. [1][2]

Education
From 2005 to 2007, Julien Bouteloup studied at Montesquieu, where he attended preparatory science classes. During this period, he focused on subjects such as Mathematics, Physics, Mechanics, and Chemistry, laying a foundation for his future academic pursuits. [3]
Following his preparatory education, Bouteloup enrolled at the graduate school of electrical Engineering at Groupe des Ecoles des Mines, a French higher education institute, from 2007 to 2009. There, he pursued a Master's degree in Computer Science and Electrical Engineering, specializing in Embedded Systems, and graduated with a grade of 17 out of 20. [3]
After his first master's degree, Bouteloup pursued further education at Union Graduate in New York. From 2008 to 2010, he pursued a Master's degree in Electrical Engineering, with a specialization in Artificial Intelligence and distributed systems. His thesis centered around deep reinforcement learning for robot swarms and achieved a grade of 3.64 out of 4. [3][4]
"I would say my my background is mathematics and physics I did the normal French past of someone being good in mathematics and physics not necessarily good in languages then I moved to machine learning"
Career
Julien Bouteloup's career began in Paris in January 2001 when he founded buyNsell, focusing on website development and hardware technology sales. [5]
From 2008 to 2009, Bouteloup worked as the Founder and CEO of J2E, a consulting company providing electrical and informatics services to customers. He oversaw a team of 15 people, delivering comprehensive solutions to clients. [5]
Continuing his career, Bouteloup served as an Intern Researcher at IRSEEM from June 2009 to July 2009. He conducted quality research for a renowned private French research company, where he built a robot and developed embedded software using C and C# languages. His work involved implementing the CAN Bus communication protocol and brushless motors, as well as utilizing Linux with Player/Stage for improved robot dynamics and control performance. [5]
From September 2008 to September 2009 he was the Head of the Electronic Department at ESIGELECTRONIX. He played a key role in the Eurobot project, known as the Robot World Cup. [5]
From 2009 to 2010, Bouteloup took on the position of Intern Researcher at UGC in the United States. He developed a "WIFI & TCP/IP Remote Control Robot" using wireless-G 2.4 GHz technology, microprocessors, and RJ45 communication. His responsibilities included establishing technical feasibility, software packages, costs, and hardware and software interfaces for the project. [5]
In April 2014, Bouteloup became a Senior Software Engineer at ReChannel Ltd. In this role, he contributed to simplifying the selling process as part of a company that received funding exceeding £1.5 million. He was responsible for building 80% of the front-end web platform and 100% of the UX/UI. [5]
Moving forward, Bouteloup joined THE NET-A-PORTER GROUP in July 2015 as a Lead Software Developer. As a contractor, he led a team of 15 developers and played a crucial role in frontend development using JavaScript frameworks like AngularJS and ReactJS, as well as backend technologies such as Node.js and MongoDB. [5]
Blockchain Career
From January 2017 to December 2017, Bouteloup founded Doshbot LTD, a personal AI assistant that utilized blockchain technology to help users save money. The project gained recognition in TechCrunch and won several awards and hackathons. [5]
In February 2017, Bouteloup founded IDbox, a project aimed at providing a cost-efficient solution for identity verification in developing countries with limited access to electricity, internet, and smartphones. The venture was successfully sold in December 2018, after gaining recognition as the winner of the United Nation Women Worldwide Competition and London Blockchain Week. [5]
During the same period, he worked as a Blockchain Teacher and Mentor at The Blockchain Connector, conducting hands-on workshops to train developers in blockchain development. [5]
In November 2017, Bouteloup founded Flyingcarpet, a decentralized layer for earth observation. The project won the Microsoft and National Geographic AI for Earth Competition and aimed to provide geospatial solutions using blockchain and AI technologies. [5]
From December 2017 to June 2020, Bouteloup served as the Lead AI & Blockchain Advisor for The British Blockchain Association, offering his expertise in these emerging fields. [5]
In 2020, Bouteloup founded several ventures in the blockchain and cryptocurrency space. He became the Founder of Rekt News, a prominent media outlet focused on crypto and DeFi. He also founded BlackPool Finance, a fund operating within the NFT industry, and Stake DAO, a non-custodial platform offering investment strategies for cryptocurrencies. [4][5][6]
"we have to listen we have to read information for those people that cannot or don't have time or don't have the capacity to understand the thing that we're building we need to have some strong actors such as Rekt and some other people in the industry that are working towards building transparency and also making this space a safer ecosystem"

From May 2015 to January 2023, Bouteloup served as the director of Doshup LTD, a consulting company providing services in blockchain and AI. His clients included prominent organizations such as the British Council, Asian Development Bank, OECD, Net-a-Porter, French Government, and the European Union. [5]
Furthermore, Bouteloup joined Curve Finance as part of the core team, serving as an advisor and early investor from January 2020 to July 2023. Curve Finance is an automated market maker protocol designed for swapping between stablecoins with low fees and slippage. [5][7]

Currently, Bouteloup serves as the Founder and CEO of Stake Capital Group, an investment company and quantitative algorithmic trading firm focused on blockchain and DeFi. Through various investment vehicles, Stake Capital aims to make the digital economy accessible to qualified investors from traditional finance. [5][6][4]
See something wrong?
Report to us.
Julien Bouteloup
Did you find this article interesting?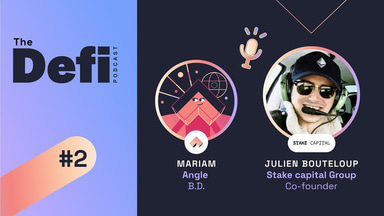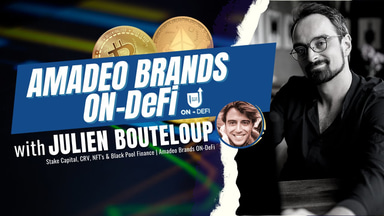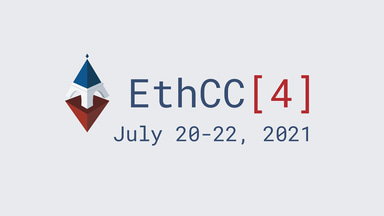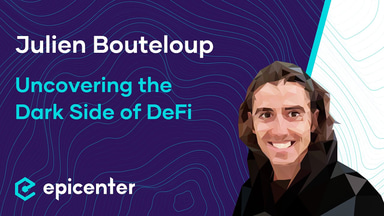 REFERENCES
[1]
Julien Twitter
Jul 15, 2023
[2]
Eventible Profile
Jul 15, 2023
[3]
Linkedin Profile
Jul 15, 2023
[4]
The Defi Angle interview
Jul 15, 2023
[5]
Linkedin Career
Jul 15, 2023
[6]
Amadeo Brands Interview
Jul 15, 2023
[7]
ETHCC presentation
Jul 15, 2023