Klever
Klever is a crypto wallet ecosystem serving above 2 million users globally with Klever App, Klever Swap, and Klever OS. Klever was founded by Dio Ianakiara in 2017. This cryptocurrency platform is aimed to solve the cryptocurrency security and user experience problem.[1][2]
Goal
Klever Ultimate Goal is to offer financial freedom and self-bank for 7.8 billion people.
We are passionate about our mission and we are creating the change we want to see. We will not stop until we create the simple and powerful bridge to onboard hundreds of millions of new crypto users and holders into the decentralized economy. Dio Ianakiara(CEO Klever)
Klever Team
Dio Ianakiara founder Klever in 2017 and this great cryptocurrency platform was born from a team that grew from a small group of people working together since 2013 to a team of over 60 professionals in their respective fields. The entire team comprises nerds that are looking forward to creating products that can positively impact the financial world and bring self-banking for 7.8 billion people.[3]
The team comprises people from different part of the world and some of them include:
| S/N | Name | Role | Locatio |
| --- | --- | --- | --- |
| 1 | Dio Ianakiara | Co-Founder and CEO | São Paulo, Brazil |
| 2 | Bruno Campos | CTO | Araruama, Brazil |
| 3 | Pedro Ivo Azevedo | Backend Developer | Fortaleza, Brazil |
| 4 | Fernando Sobreira | Director of Blockchain | Fortaleza, Brazil |
| 5 | Kadu Barral | SRE | Porto, Portugal |
| 6 | David Ianakiara | Co-Founder | Delta, Canada |
| 7 | Misha Lederman | Director of Communication | Isreal |
| 8 | Jean Dias | Software Engineer | Lisbon, Portugal |
| 9 | Arthur Costa | Backend Developer | Vila Velha, Brazil |
| 10 | Marcelo Sousa | Hardware Engineer | Fortaleza, Brazil |
Klever Overview
Klever is a simple, versatile, and secure self-custody crypto wallet ecosystem, supporting the world's major blockchains. The ecosystem is currently serving above 2 million users globally with Klever App, Klever Swap, and Klever OS. The Klever ecosystem looks forward to more users adopting the platform globally for their financial freedom.
The team is set to launch the Klever Blockchain, Klever Exchange, and Klever Bank before the end of 2021, and by doing this, the number of Klever will increase globally.
Klever has over 2 million users worldwide, and our app has been downloaded in over 190 countries. The app currently has over 150,000 daily active users (DAU) with the three largest markets being the US, India, and Nigeria.[4]
Klever App
How to buy Cryptocurrencies on Klever App
It is a simple and secure wallet for Blockchain support with Bitcoin, Tron, Binance, and Ethereum. It is a very easy-to-use app that provides its users with an advanced security mechanism that completely protects the users' private key as it uses the latest military-grade technology for encryption to be sure only the verified users have access to its own waller.
The app provides users with direct access to ETH and TRX-based DApps in its Klever Browser. It also allows users to have access to over 10 thousand tokens and over three hundred swap pairs. The Klever App is available in more than 24 languages to cater to our global user base, and there is an option for all amounts, prices, and values to be viewed in more than 164 different local fiat currencies.[5][6]
Features of Klever App
It is a fully decentralized p2p wallet that serves as the gateway to a digital decentralized economy.
The wallet has a QR code integrated with it to enable easy scanning and reading.
It supports full privacy as no personal information is required to set up or login into the app.
It is an all-encompassing wallet for blockchain and cryptocurrency.
It also has an optimized push notification to alert users once a transaction has been completed.
It gives users the ability to truly own their crypto by main their private keys to be private to them only.
How to buy Cryptocurrencies on Klever App.
Step1
Click on Buy Crypto Banner.
Step 2
Choose Coin or Token to Buy.
Step 3
Input Amount of Crypto you want to Buy, or Fiat Value.
Step 4
Select Your Receiving Address.
Step 5
Input your Card Details & Fill the Form.
Step 6
Upload your Identity Document.
Step 7
Wait for your payment request to be approved.
Klever Swap
Klever Swap
The Klever Swap is a major use case for Klever to make the exchange of cryptocurrencies be carried out in a simpler, faster, and more convenient way. This feature enables Klever users to swiftly swap coin to another in a highly secure environment. The swap is conducted by fully autonomous bots which continuously seek the best exchange rate and prices among the top exchanges, and then execute the Swap with high precision, security and speed.
How to use the Swap Feature
Go to the Swap Tab by clicking on the Swap Icon
Select the tokens up for swap
Select amount to swap and click next
Choose your receiving wallet address and confirm swap
Receive Tokens
Klever Operating System
Klever Operating system (OS) is a state-of-the-art wallet management system. The OS contains a Software development kit (SDK) that enables any developer to integrate a blockchain wallet seamlessly into their own application, thereby being able to run a smart and secure wallet inside their apps, clouds, servers, hardware, smartphones, mobile devices, and wearables.
The Klever App and the entire Klever Ecosystem are built on the Klever Operating system.
Klever Coin (KLV)
The Klever coin serves as the main utility token for the Klever Ecosystem as it powers the Klever Swap to significantly reduce the exchange fees. Currently, more than 72% of the circulating supply of KLV is currently staked inside the Klever App by the Klever Community for 12-16% APR (depending on the time of staking by the user), effectively removing a larger percentage of the supply from the market.
KLV can be used on Klever Blockchain to:
Participate in new projects through crowdfunding
Pay swap fees
Pay exchange fees
Pay blockchain transaction fees
Create K-Tokens inside Klever Network
Create new tokens across supported blockchains
Provide liquidity for K-Tokens and Stablecoins
Stake
Run Klever Masternodes
Klever Finance Token (KFI)
KFI is the blockchain application governance token and the KFI token holders have complete control over the app's protocol configuration. The Token has an Initial Supply of 150, 000 KFI and a maximum supply (when all KFI have been mined, in 2040) of 1,000,000 KFI.
KFI can be used on Klever Blockchain to:
Vote for new application proposals
Vote for new projects
Vote for change application proposals
Earn network rewards
Exchanges
Presently, Klever Coin, KLV has been listed to trade on the following exchanges:
Bittrex
Bitrue
Coinex
BW
MXC
PoloniDEX
Gate.io
DigiFinex
JustSwap
Hotbit
See something wrong?
Report to us.
Klever
Did you find this article interesting?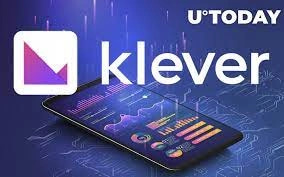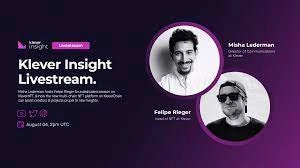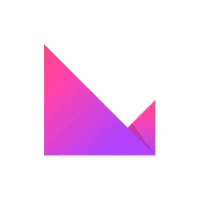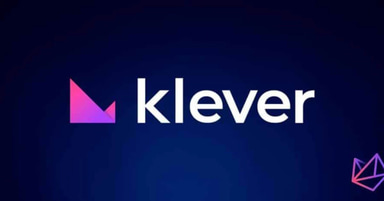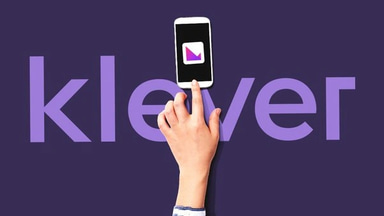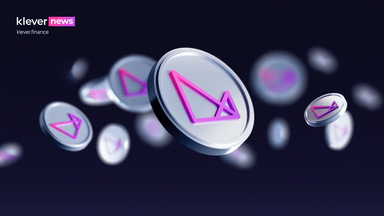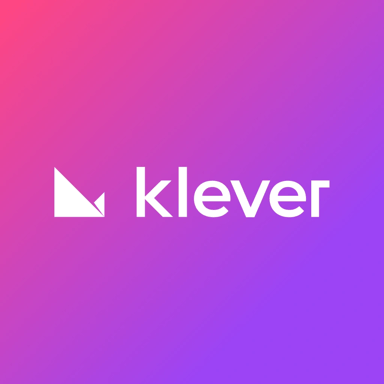 REFERENCES
[7]
CoinmarketCap
Aug 20, 2022