Marcello Mari
Marcello Mari is a technology and entrepreneurship figure, best known as the CEO and Founder of SingularityDAO, located in Dubai, United Arab Emirates. He has played a significant role in leading the company to achieve key milestones, including overseeing a team of over 40 members and orchestrating successful fundraising efforts, resulting in substantial institutional venture capital investments and reaching a peak evaluation of over 600 million USD.[1][2][3]
Education
Marcello Mari's educational background includes a Bachelor of Arts in Telecommunications, Politics, and Communication & Culture from Indiana University Bloomington (2010-2011). He also pursued graduate studies in Mass Media & Politics at the University of Bologna (2010-2012) but did not complete the program. Additionally, he received a High School Honorary Degree in Science from Hall High School in Spring Valley, Illinois (2002-2003) and gained exposure to European politics through a Certificate of Attendance in the European Parliament Model simulation in 2008.[2]
Career
Marcello Mari has held a variety of roles and made substantial contributions in different fields. As the Founder and CEO of SingularityDAO, he blends AI with decentralized finance. He spent nearly five years at SingularityNET in various roles, focusing on public relations and communications.
Marcello has also provided strategic advisory services to organizations like HyperCycle.ai, Rejuve.AI, and NuNet, contributing to a successful $6 million fundraising round for the latter. He served as a mentor at the Algorand Europe Accelerator.
In the blockchain sector, Mari partnered with Sophia The Robot for an NFT sale, generating $1.6 million, and was involved in the tokenization of the movie industry with MovieCoin. His Head of Marketing and PR role at TaTaTu helped raise $575 million through a token generation event, bridging Hollywood and blockchain.
In the realm of celebrity biography, he served as Editorial Director at eFanswer, creating biographies for notable figures. Additionally, Mari explored the lives of location-independent Millennials in WiredNomads, funded through crowdfunding.
His career also included roles as a freelance journalist, contributor, and blogger, covering various tech-related topics. He contributed insights to the tech and media industry as a Member of the Social Media Council at IAB UK and as a Market Lead at GlobalWebIndex.
Marcello Mari's versatile career and contributions have made a significant impact in various industries, establishing him as a notable figure in the tech and innovation landscape.[2]
See something wrong?
Report to us.
Marcello Mari
Did you find this article interesting?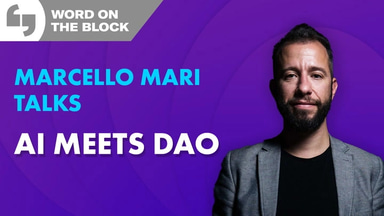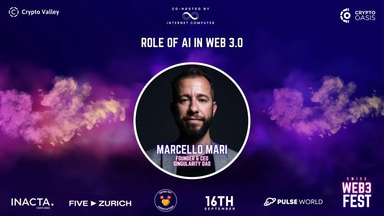 REFERENCES
[1]
entrepreneur Marcello
Nov 6, 2023
[2]
LinkedIn Marcello
Nov 6, 2023
[3]
coindesk Marcello
Nov 6, 2023