Memeland
Memeland (sometimes called Memetaverse) is the web3 ecosystem of 9GAG[5]. Memeland has released three NFT collections -  YOU THE REAL MVP[19], Captainz, and The Potatoz[20]. Each serves as a point of entry into the Memeland economy. [1][3]
History
9GAG[5], an internet meme community created the Memeland NFT project in April 2022. 9GAG was founded by Ray Chan[8] in 2008 to "make the world happier".
Early in 2022, Memeland published details about having the support of high-profile web3 advisors and investors. These included Animoca Brand's research group[7] Animoca Digital Research, Moonbirds' Kevin Rose, and VeeFriends'[9] Gary Vee, as well as Y Combinator and First Round Capital. However, Memeland has since removed details of its investors and advisors from the site, so current involvement is unclear. The Tech Lead is Keungz[4], who is an avid ape collector and a creator of a similar NFT project. [6]
NFT Collections
You The Real MVP
YOU THE REAL MVP is both an NFT collection and an exclusive group for elite members of the Memeland ecosystem. Its design resembles sparkling gold trophies, representing the highest-tier group in the Memeland community. The NFTs are composed of different figures: kraken, treasure, shark, parrot, skull, pirate, ship, mermaid, and Poseidon. [10][11]

Captainz
Memeland Captainz are 9GAG's primary NFT collection which features a collection of 9,999 utility-enabled PFPs (Profile Pictures) with rarity-powered traits inspired by pirates, internet memes, and pop culture. It is the premier collection of Memeland. Captainz are capable of unlocking $MEME — Memeland's native currency, allowing the community to earn a particular token amount in various ways: by holding, staking, playing, or creating content. Holders also have access to private club membership, exclusive access to creator NFT marketplace, real-world events, 9GAG drops, and access to future projects. [10][12]

The Potatoz
The Potatoz NFTs is a 9,999 utility-enabled PFP collection within the Memetaverse and a prequel to the Memeland Captainz. Each of them is treated as an entry ticket to experience the project's ecosystem. It was launched as a free mint in June 2022.
"They make for a great side dish, but some may feel a calling to become the main course. Rumour has it they are secretly related to the Memelist, $MEME, MVP, and more!" - the website notes.
Potatoz holders can stake their NFTs and receive tickets for weekly competitions. The prizes include other NFTS, whitelists, and real-world items like an iPhone. The value of these prizes is more than one million dollars before factoring in the cost of the Captainz, which some Potatoz won. [6][13]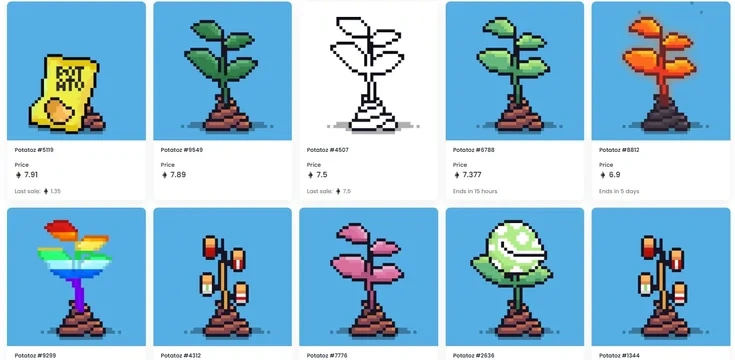 Memeland Exhibition
From July 30, 2022, 9GAG in partnership with Refinable[14] hosted an eight-week-long, Memeland Exhibition in Times Square, Hong Kong. The event featured a pirate adventure with games, the metaverse, NFTs, and memes. [3][18]
"9GAG has always endeavored to make the world a happier place, be it through memes or other creative content. And our new 'Memeland' is no different. Today, we are delighted to join hands with Refinable in this metaverse project to empower web2 creators entering the fantastical world of Web3." — said Kevin Kwong, General Manager of 9GAG.
Refinable launched 100 event-exclusive pirate-themed NFTs to celebrate the event. The NFT holders were given the chance to join an adventure with InBetweeners[15], HAPE[16], and Monkey Kingdom[17]. [3][18]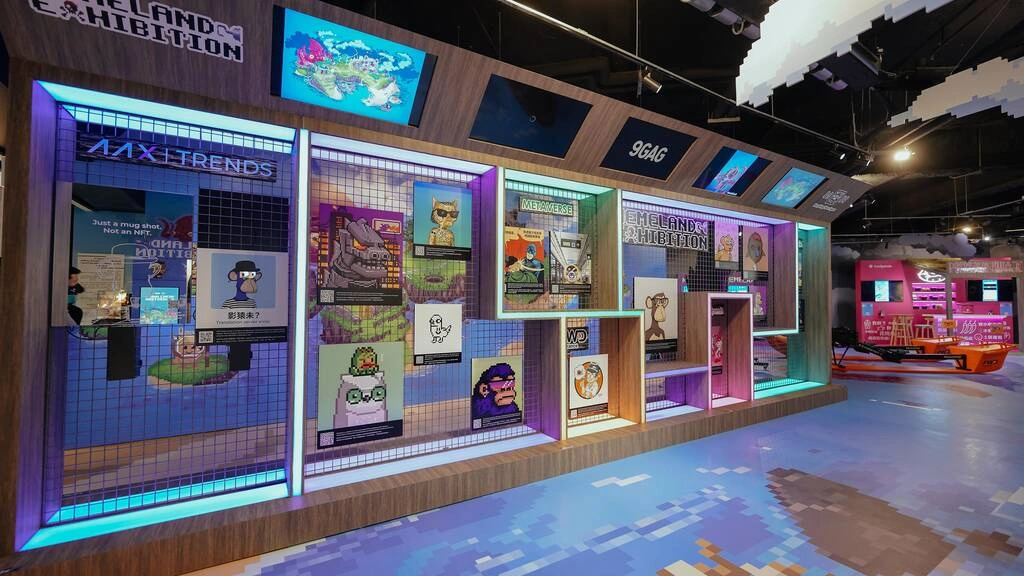 See something wrong?
Report to us.
Memeland
Did you find this article interesting?