Moonbirds
Moonbirds is a collection of 10,000 Ethereum NFTs, each featuring a pixelated owl character with randomized traits and features. While there are shared characteristics among multiple images, no two NFTs are exactly alike. Moonbirds holders also have access to the PROOF Collective, a private community[1][2]
PROOF Collective
The PROOF Collective is an NFT-based membership club created by Kevin Rose, who is a tech founder (Digg, Revision3), Moonbirds founder, and a partner at VC firm True Ventures. Rose is a renowned NFT collector, and he converted his PROOF podcast into a private community that can be accessed with an NFT pass. It offers advantages such as free NFT drops, access to events and content, and other rewards to its holders. [3][1]
PROOF released 1,000 access pass NFTs in December 2021 via a Dutch Auction format, starting at 5 ETH. PROOF aims to bring together members of the NFT community, including early collectors and decision-makers, who collectively own more than 150,000 NFTs, including over 800 Bored Apes, nearly 500 MeeBits, and 148 CryptoPunks. Each PROOF NFT holder was gifted two Moonbird NFTs, which left 7,875 for the public. [3]
Moonbirds Launch
In April 2022, Moonbirds released an inaugural collection of 10,000 pixelated owls, featuring firey hair, eye patches, mohawks, flower headbands, and colored eyes. Two Moonbirds NFTs were distributed to PROOF NFT holders, with the remaining 7,875 available to the NFT community. [4]
The Moonbirds collection had a set mint price of 2.5 ETH, approximately equivalent to $7,000 at the time, which was met with criticism from the NFT community regarding its level of accessibility. Despite this, the collection sold out within two days, and resales have been increasing on secondary marketplaces since the drop. [4]
Each Moonbird grants holders access to PROOF's exclusive discord community and associated rewards, first dibs on PROOF's upcoming metaverse project, Project Highrise, and additional rewards that increase in scale the longer holders keep their Moonbirds NFT. PROOF calls this process "nesting" — Moonbirds' version of NFT staking — by which holders lock up their assets in exchange for passive crypto income, potential rewards, and other benefits. While Moonbirds are within their nesting period, they can't be sold on secondary marketplaces. [4][2]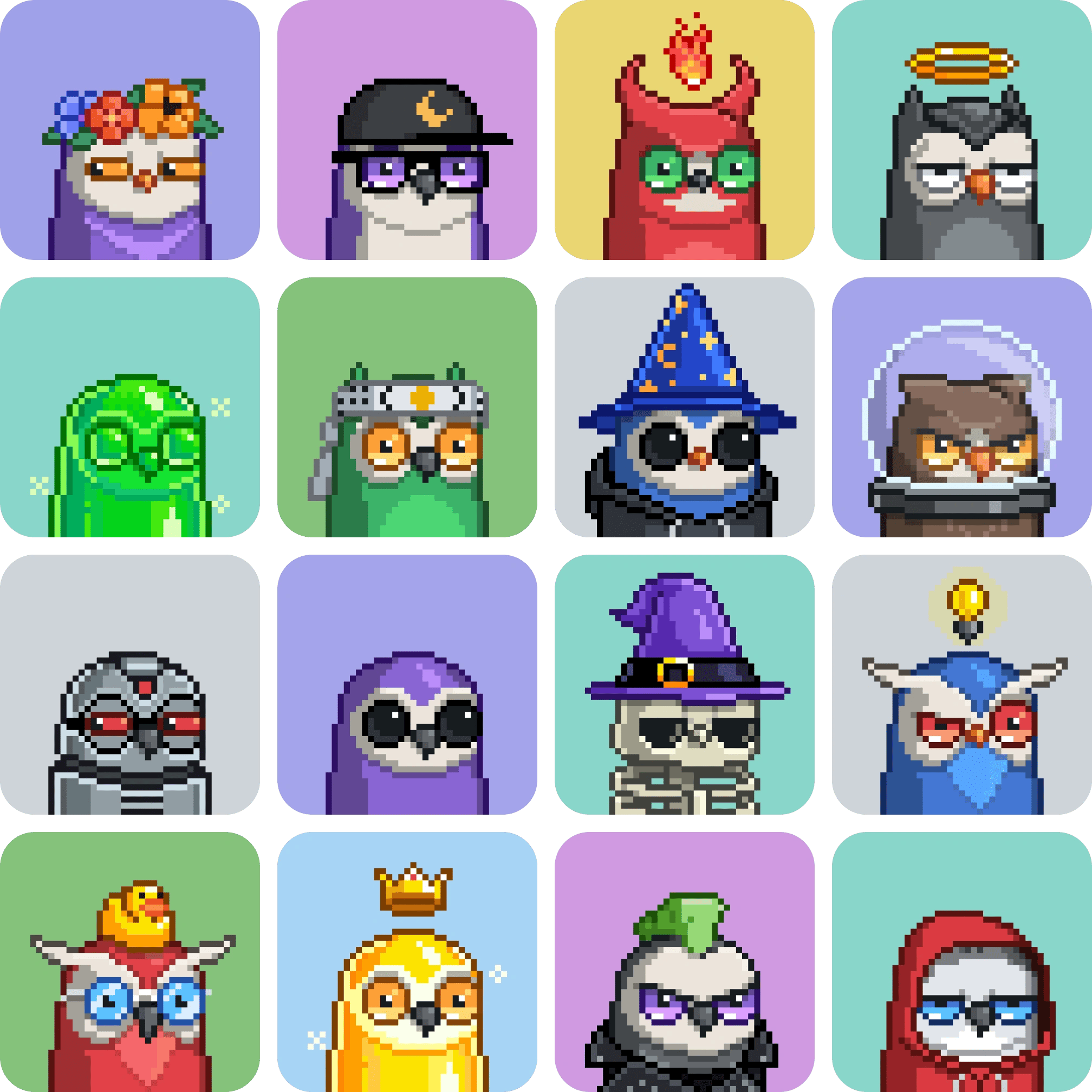 Growth and Leadership Challenges
Following the Moonbirds launch, Kevin Rose detailed in a YouTube video that proceeds from the first Moonbirds collection will be used to build a new media company. [5]
"many different benefits are coming to collectors over the coming years and this is the very beginning of what's going to be a multi-decade journey to build a new media company" - Kevin Rose

On April 25, 2022, co-founder, and COO Ryan Carson announced on Twitter[6] that he was stepping down to focus on his NFT investment firm, the 1.21 Gigawatts fund. This was Carson's first time mentioning he was involved in said fund. [7] The NFT community discovered that Carson's purchase of $580,000 worth of Moonbird NFTs, some of which were rare, on launch day from a secondary marketplace, was the reason behind his controversial exit. This has been seen as a possible conflict of interest, given that Carson had knowledge of the project's inner workings, including the rarity numbers of the collection. This is known as "NFT sniping" — when stakeholders purchase rare NFTs on secondary marketplaces at lower prices before their values increase. [4]
Kevin Rose hosted a town hall on Twitter Spaces to discuss Carson's departure and encourage the community to remain invested in the project. Rose also stated that Carson will remain a shareholder and PROOF community member.
"We are not the next Yuga Labs or Crypto Punks, we're PROOF and we're going to keep being PROOF and we're confident that alone is a reason why we want to be here," — Rose said towards the end of the Spaces.
Around the same time on April 25, 2022, Alexis Ohanian[8] — co-founder of Reddit, joined as an investor, with his Seven Seven Six firm investing $10 million into PROOF as it scales its media and community plans. [9][10]
Moonbirds Oddities
The Oddities collection of Moonbirds was launched in May 2022, one month after the launch of Moonbirds, containing 10,000 'Moonbird pellets' designed by industry veteran Gremplin[11], artist of CrypToadz and Noun. The artwork for the collection was revealed two months later in July. [13]
Kevin Rose confirmed that the Moonbirds Oddities Twitter account is associated with the Moonbirds project and that a holder has "to be nested to be ready to receive an oddity." [12]

Moonbirds Mythics
Kevin Rose and Justin Mezzell introduced Moonbirds Mythics, a 20,000 collection PFP project featuring Moonbirds-inspired art, on August 30, 2022, during the Future PROOF[15]. Holders of Oddities may be eligible to receive a Mythic when nesting Moonbirds, though the exact distribution of Mythics is highly contested and may be subject to change based on messages from Rose in the PROOF Collective Discord. [14]
Rose and Mezzell unveiled several drawings at Future Proof, emphasizing that the drawings were not final. The art featured sketches of owls, one with a black-and-white Chromie Squiggle and another with a sleeping hoodie. [14]
"I love the idea of really thinking about the Mythics being these collectors of art and culture and creativity," — Mezzell said.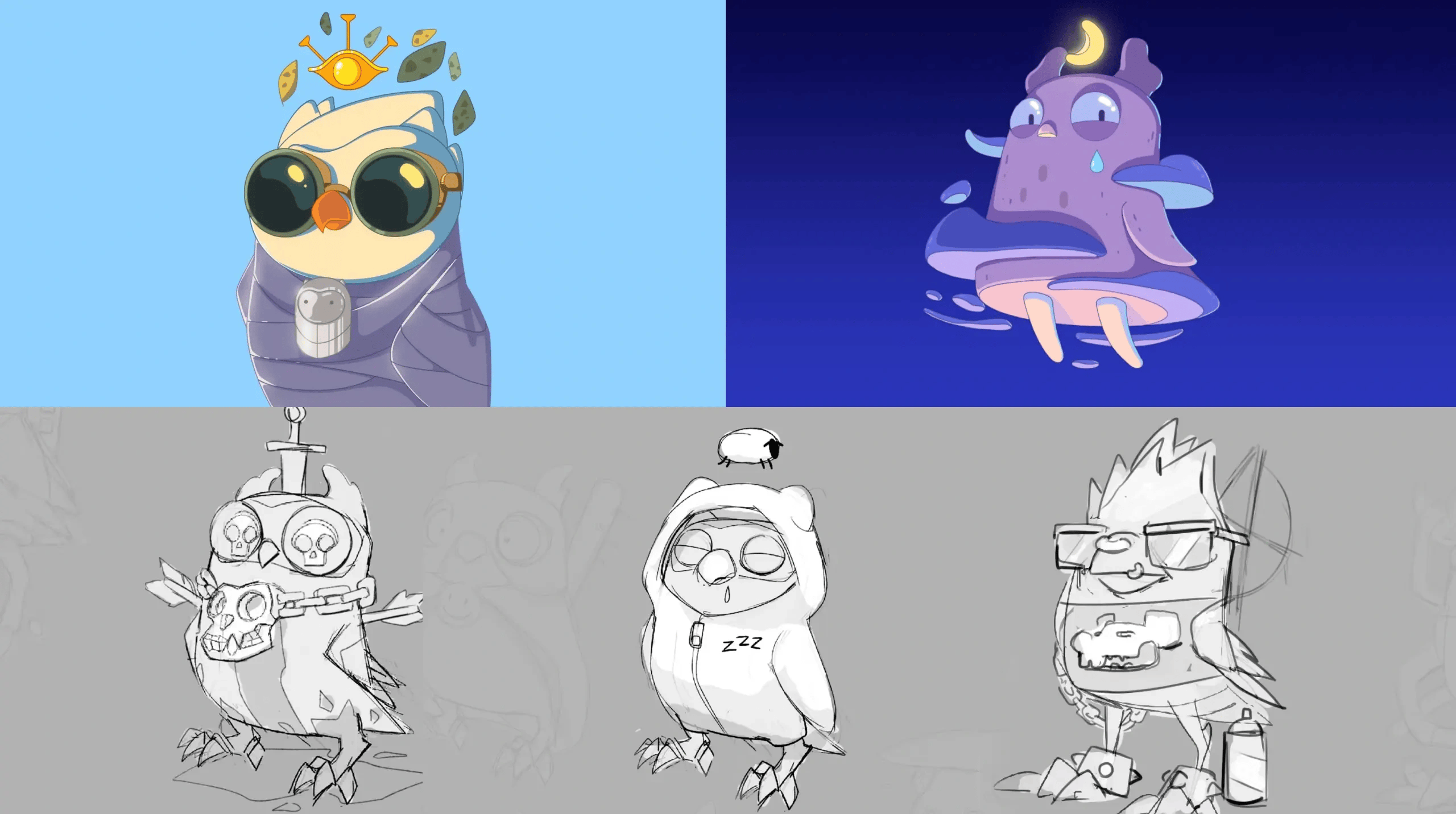 CC0 license
On August 4, 2022, Moonbirds founder Kevin Rose said[19] that the Moonbirds NFTs would be moving to a CC0 public license along with Oddities, their companion collection. [21]
"You're now free to use any Moonbirds and Oddities art in any way you see fit – forever," Rose tweeted. [20]
The Moonbirds DAO (Lunar Society) is responsible for overseeing licensing of the Moonbirds and Oddities trademarks. [21]
CC0 means "No Rights Reserved." It enables creators and owners of the copyright to waive their interests in their works and place them entirely in the public domain. Once CC0, others may freely build upon, enhance and reuse the works for any purpose without restriction under copyright law. [22]
Previously, PROOF issued a non-exclusive license to the artwork to each holder. In this scenario, the entity granting the license, for better or worse, still maintains control. CC0 reverses this and puts all artwork in the public domain, for anyone to use and remix. PROOF embraced the CCO license because they believe the move honors and respects the values of the internet and web3.
"Moving to the CCO license provides neutrality and sovereign ownership over assets as is recorded on the blockchain, not a government entity like the trademark office." [20][22]
Lunar Society
The Lunar Society (formerly known as Moonbirds DAO) aims to grow the Moonbirds and Mythics brands and empower the community to have an impact on the holder experience. According to the official Moonbirds documentation;
"The Lunar Society will play a critical role in helping (projects) come to life by incentivizing, highlighting, and supporting our community members to build the brand and explore creative opportunities." [16]
The four ways the Lunar Society will be funded include; a $2 million initial cash injection from the PROOF treasury, 7 Moonbirds, $500K worth of Moonbirds sales on the open market, and also 35% on secondary royalties. [16]
Proposal Types
Key of approval
Membership in the Lunar Society's Builder group grants access to the Society's seal of approval, support, and signposting to help reach target audiences. Applications for approval may be made without requesting funding or trademark usage.
Grant funding (in USDC or ETH)
For projects which support the DAO's mission and objectives. Funded projects automatically come with the Key of approval.
Trademark usage
Requests to use the "Moonbirds," "Mythics," or "Oddities" names/logos can be made with or without grant funding. Trademark usage automatically comes with the Key of approval. [16]
DAO proposal submissions for the Lunar Society started on February 28, 2023. The first voting session in the society is set for March 13, 2023. [17][18]
See something wrong?
Report to us.
Moonbirds
Did you find this article interesting?