Merkle Tree
A Merkle tree, also known as a binary hash tree, is a data structure used in computer science applications. In the context of blockchain technology, Merkle trees serve to encode blockchain data more efficiently and securely.[1]

Overview
In Bitcoin's blockchain, a block of transactions is run through an algorithm to generate a hash, which is a string of numbers and letters that can be used to verify that a given set of data is the same as the original set of transactions. Each transaction is hashed, then each pair of transactions is concatenated and hashed together, and so on until there is one hash for the entire block. This structure resembles a tree, with the hashes on the bottom row referred to as "leaves", the intermediate hashes as "branches", and the hash at the top as the "root".
The Merkle root of a given block is stored in the header. The Merkle tree allows users to verify a specific transaction without downloading the whole blockchain. For example, if one wanted to verify that a specific transaction is included in a block, one could query the network about the hash of that transaction, and it would return the necessary hashes to verify that everything is accounted for.[1][4][7]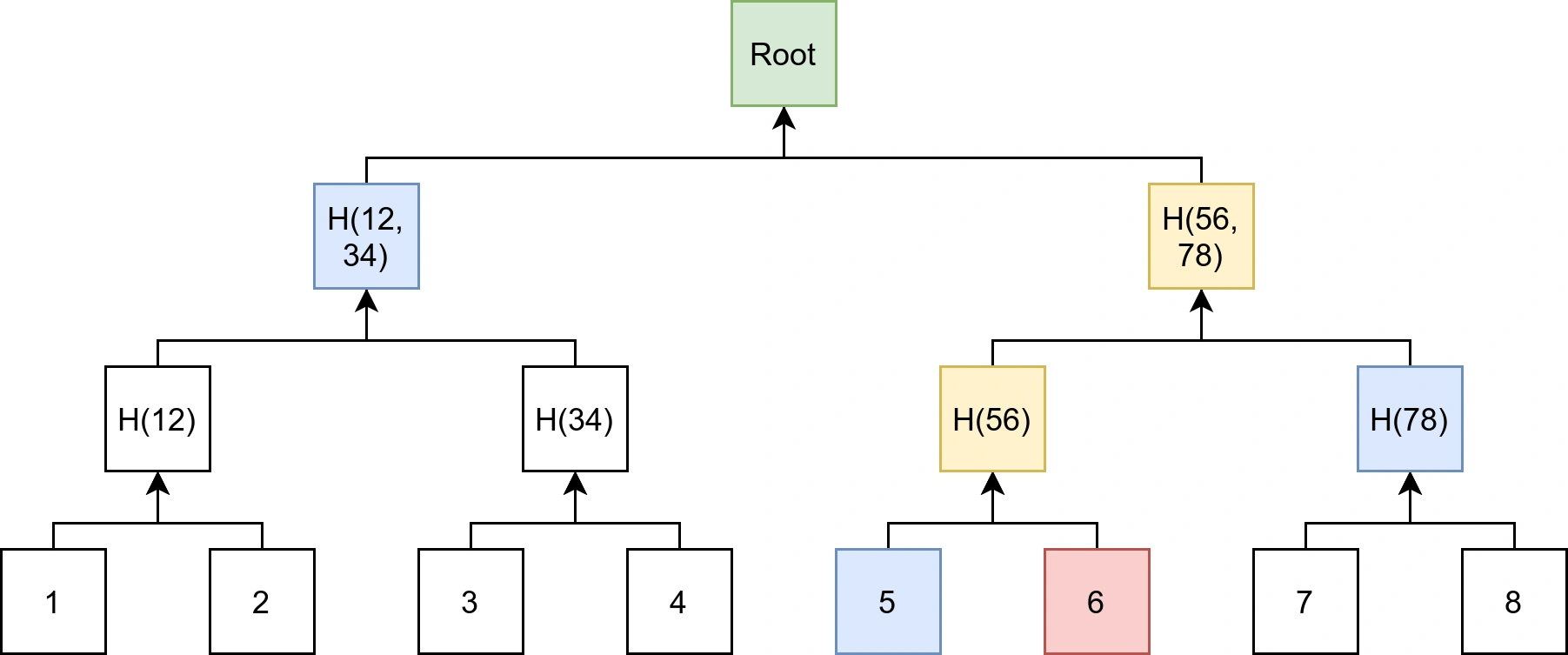 The main purpose of a Merkle tree is to verify the integrity of data. Merkle trees are fundamental to ensuring the security and efficiency of blockchain technology. In the context of blockchain technology, it serves several important purposes:
History
The concept of a Merkle tree was first proposed by Ralph Merkle in a 1987 paper titled "A Digital Signature Based on a Conventional Encryption Function". He also invented cryptographic hashing. The technology behind the Merkle Tree was patented in 1989.
Before the invention of Bitcoin, cryptography was used in software development to secure data. After Merkle, renowned for public-key cryptography, introduced the Merkle Tree for verifying data integrity in a peer-to-peer network, he then introduced the concept of hashing, as a new mode of verification conduct. Merkle trees are now used in various applications including peer-to-peer networks, distributed systems, and blockchain technology. They are fundamental to the operation of cryptocurrencies like Bitcoin and Ethereum.[1][5][9]
Types of Merkle Tree
There are different types of Merkle trees based on the number of child nodes each parent node can have. Some examples are:[8]
Use Cases
Merkle trees have a wide range of applications, particularly in systems that require data integrity checks. Here are some notable applications and the applications of Merkle trees extend to many other domains as well:[2][7][10]
Examples
Some examples of Merkle Trees' implementations are:[7]
See something wrong?
Report to us.
Merkle Tree
Did you find this article interesting?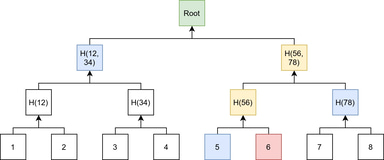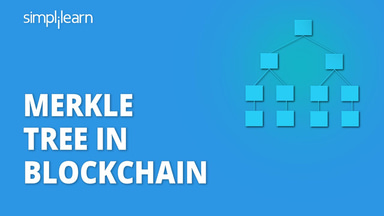 REFERENCES
[1]
Investopedia - Merkle Tree in Blockchain
Oct 8, 2023
[2]
Medium - Applications of the Merkle Tree Data Structure
Oct 8, 2023
[3]
Decrypt.io - Merkle Trees
Oct 8, 2023
[4]
Medium - Merkle Tree: A beginrer's guide
Oct 8, 2023
[5]
Phemex.com - Merkle Tree and Merkle Root Blockchain: How Bitcoin's Algo Hashes Transactions
Oct 8, 2023
[6]
Geeksforgeeks.org - Blockchain Merkle Trees
Oct 8, 2023
[7]
blockchain-council.org - What Is A Merkle Tree?
Oct 8, 2023
[8]
Geeksforgeeks.org - Introduction to Markel Tree
Oct 8, 2023
[9]
Webopedia - Merkle Tree
Oct 8, 2023
[10]
Simplilearn.com - Merkle Tree in Blockchain: What is it, How does it work and Benefits
Oct 8, 2023