NEO Token
NEO token is one of the two native tokens of the NEO platform, a blockchain platform for building decentralized applications (dApps). NEO tokens allow holders to participate in Neo network management, including network parameter modification and voting for consensus nodes. [1][2]
Tokenomics
NEO token has a total supply of 100 million tokens. During the initial coin offering (ICO) which took place between August 8 to 7th September 2016, 50% of the tokens were sold and $4.65 million was raised. [3][11]
The remaining 50 million tokens were distributed to the NEO Council — 10% was allocated to motivate members of the Neo Council and developers, 10% to motivate developers in the Neo ecosystem, 15% to cross-invest in other blockchain projects, and 15% retained for contingency. [3][4][5]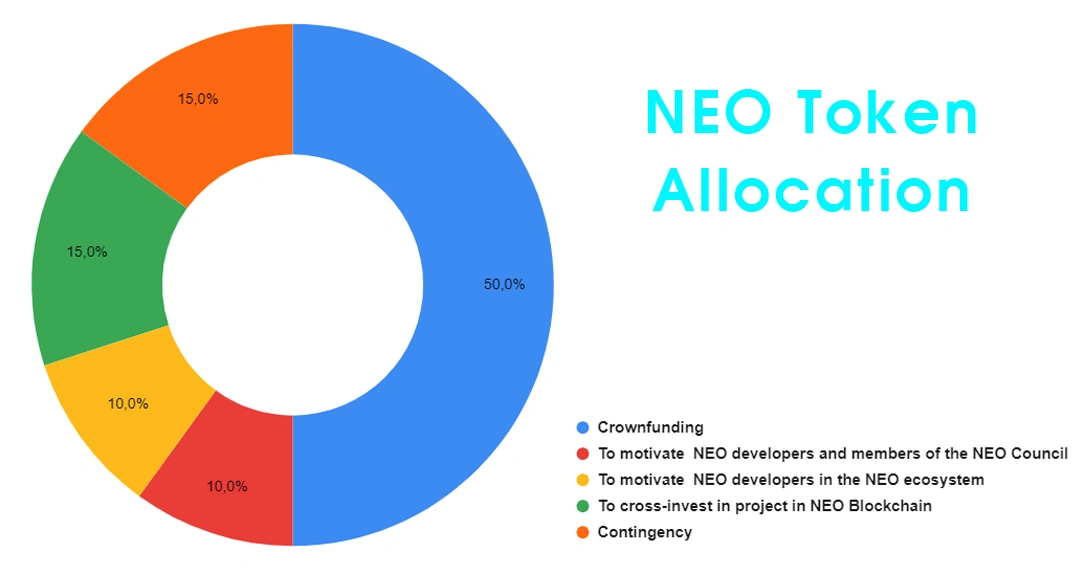 Utility
Neo holders can exercise management authority, such as choosing consensus nodes, changing the consensus approach, changing the pricing model, etc. by constructing voting transactions on the Neo network. This is accomplished through the Neo Committee — a group of nodes and members with authority over the metrics determining blockchain performance. [6][7]
The NEO token also allows its holders to claim the associated GAS token depending on the quantity of NEO owned without staking. [6][7]
The Neo GAS utility token is needed to deploy smart contracts, pay network fees on the Neo blockchain, and make purchases inside decentralized apps (dApps) created on the blockchain. Additionally, the Neo Committee compensates users with GAS tokens based on how many votes they cast.[5] [7]
Neo Legacy to Neo N3 Migration
In August 2021, the Neo blockchain was upgraded from Neo Legacy to version 3.0 known as N3. During this phase, all holders of NEO and GAS tokens were urged to migrate their tokens from the Neo Legacy network to the Neo N3 network. [8]
The migration process generally involved creating a new address on the Neo N3 blockchain and sending the Neo Legacy tokens to a migration contract. The tokens were migrated at a 1:1 ratio, meaning that each NEO or GAS token on the Neo Legacy blockchain was transferred as one NEO or GAS token on the Neo N3 blockchain. [10]
See something wrong?
Report to us.
NEO Token
Did you find this article interesting?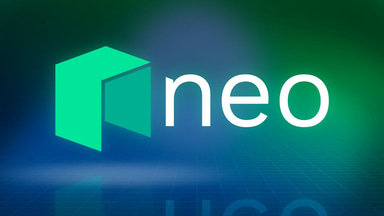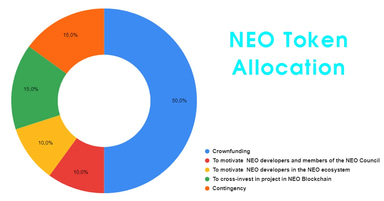 REFERENCES
[1]
NEO native tokens and models
Jun 5, 2023
[2]
About Neo blockchain
Jun 5, 2023
[3]
NEO initial coin offerings
Jun 5, 2023
[4]
NEO blockchain Operation dBft mapping
Jun 5, 2023
[5]
NEO platform whitepaper and overview
Jun 5, 2023
[6]
NEO documentations
Jun 5, 2023
[7]
The Neo Ecosystem and the Neo Token
Jun 5, 2023
[8]
Mass migration launches on Sept. 1
Aug 28, 2023
[9]
Neo resumes Legacy to N3 migration service
Aug 28, 2023
[10]
NEO Legacy migration to NEO N3
Aug 28, 2023
[11]
reuters - ico
Sep 26, 2023