NeoTokyo Citizens
A Neo Tokyo Citizen is an NFT (Non-Fungible Token) created by staking three components (and an optional Vault) in the Citizen Contract It is a community focused on cryptocurrency gaming. It was created by Alex Becker (AKA zssbecker) and Elliot Wainman (AKA EllionTrades). [1] [2] [3][6]

Overview
The Neo Tokyo Identities is a collection of non-fungible tokens (NFTs) that draws inspiration from the renowned 1987 anime, Neo Tokyo. It was launched in October 2021 with a governed minting strategy. This NFT collection serves the purpose of generating digital representations of tangible items such as artwork, music, and individuals. The Neo Tokyo NFT launched without any preceding sales campaign and the minting process was also free of charge. [4]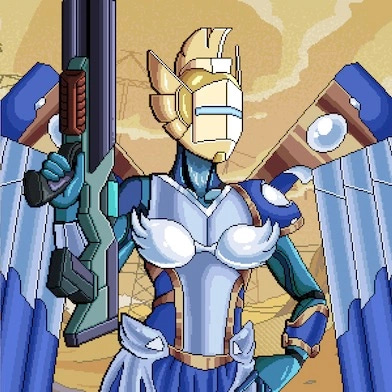 According to the founders,
Neo Tokyo NFT project was created with the objective of fostering a community that promotes a culture of sustained involvement.
A Citizen (or "S1") or Outer Citizen ("S2") Ethereum-based NFT is required to join the Neo Tokyo community and also serves as a conventional profile image. These NFTs are essentially multi-part avatars, each of which has its own unique identity, land deed, and item cache. A vault is also needed for citizen NFTs. [2] The Neo Tokyo NFT project employs an incentivized building process, which involves rewarding individuals with Bytes (the Neo Tokyo token) for their contributions to the network. This approach ensures the network's continued growth. [4]
NeoTokyo Inner and Outer Citizens
The Neo Tokyo Identities NFT gaming collection is comprised of two primary classifications: inner and outer citizens. [4]
Neo Tokyo Inner Citizens
NeoTokyo inner citizens were the first Neo Tokyo identities and tools launched by the company. It comprises four key elements.
NeoTokyo Identities
The Neo Tokyo metaverse hosts virtual identities of individuals belonging to diverse races, genders, abilities, and socio-economic backgrounds. These virtual identities are made available for live interaction. [4] The NeoTokyo identities comprises 33 distinct identity classes with varying colors depending on their rarity.
Vault Cards
NeoTokyo vault cards are similar to virtual bank accounts since they hold vital information about the players. These information include credit ratings, share of the game's wealth, and supply items. NeoTokyo vaults also hold the project's native token called Neo Tokyo bytes. [4][5]
Item Caches
Whent the vault cards were initially released, its holders had to play another game to unlock their item caches' rarity. These caches contained in-game items like automobiles, weapons, and clothing. [4][5]
Land Deeds
The land deeds are titles of virtual lands located throughout the Neo Tokyo metaverse. The lands are distributed among various communities and users who hold the initial three NeoTokyo elements are eligible to obtain land deeds without any charge. [4][5]
In order to become a NeoTokyo citizen, users need to upload all four items. The ape citizen is a combination of all the four NFTs put together. [5]
Neo Tokyo Outer Citizens
The NeoTokyo outer citizens is the second season of Neo Tokyo. The identities were snapped up only a few minutes after its founders released its details on Twitter. The rarity of the identities minted by each user depended on how much tokens they burned. [4]
BYTE
Bytes are the native currency of the Neo Tokyo ecosystem and have many different utilities. Here are some of them: Bytes are used to mint new NFTs. Some of the collections you can mint are Neo Tokyo Bought Identities (NEOTBI), Neo Tokyo Part 4 Land Deeds (NTLD) and Neo Tokyo Part 3 Item Caches (NTITEM)1. Staked S1 and S2 Citizens yield $BYTES, an ERC-20 token. The Bytes 2.0 staking mechanism went live on June 15th, 2023 and replaced legacy Bytes.[7]
BYTES Utilities
Bytes are used to mint new NFTs. Some of the collections that can be minted are Neo Tokyo Bought Identities (NEOTBI), Neo Tokyo Part 4 Land Deeds (NTLD) and Neo Tokyo Part 3 Item Caches (NTITEM).
Gender Swap
Integration into other projects and communities
Tipping system (in Neo Tokyo's Discord server)
Editing your upload message
See something wrong?
Report to us.
NeoTokyo Citizens
Did you find this article interesting?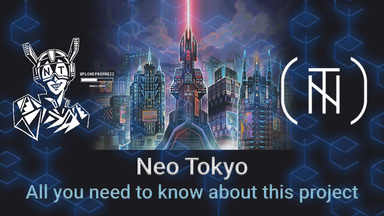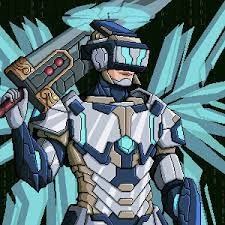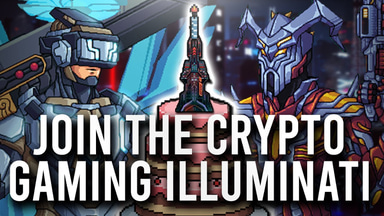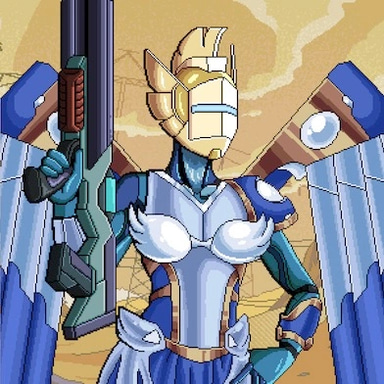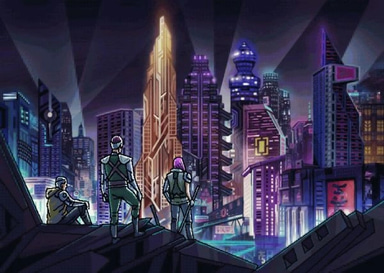 REFERENCES
[1]
Thrasher66099 on Twitter
Jun 27, 2023
[3]
What is Neo Tokyo
Jun 27, 2023
[4]
What is NEO Tokyo NFT Citizens
Jun 27, 2023
[5]
What is Neo Tokyo Identities NFT Collection?
Jun 27, 2023