Sartoshi
Sartoshi is an anonymous meme artist, Twitter influencer, and NFT creator, mostly known for creating the Mfers NFTs, a hand-drawn collection of stick figures. [1]

Background
In early 2021, the anonymous NFT collector, Sartoshi, appeared in the NFT scenes. Sartoshi began generating and uploading digital artworks on Twitter, creating a unique character to serve as the symbol of the upcoming NFT brand, called "MFers." The brand is focused on stick-figure memes. [3]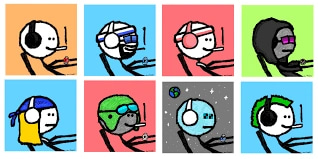 MFers
Following the launch of Mfers in November 2021, the NFT brand achieved a sales figure of approximately $1.5 million. The community operates without restrictions, adhering to the principles of an all-cc0 project. There is no predefined roadmap, and notably, there is no designated authority overseeing the project. [3]
Sartoshi gained recognition by developing cartoon memes and distinctive art on the Foundation platform[8]. One of the artist's notable works is a series of NFT-related memes based on the popular "Are Ya Winning, Son?" meme. Sartoshi gained a large following on X (fka Twitter) due to their relatable and humorous content.[2][9]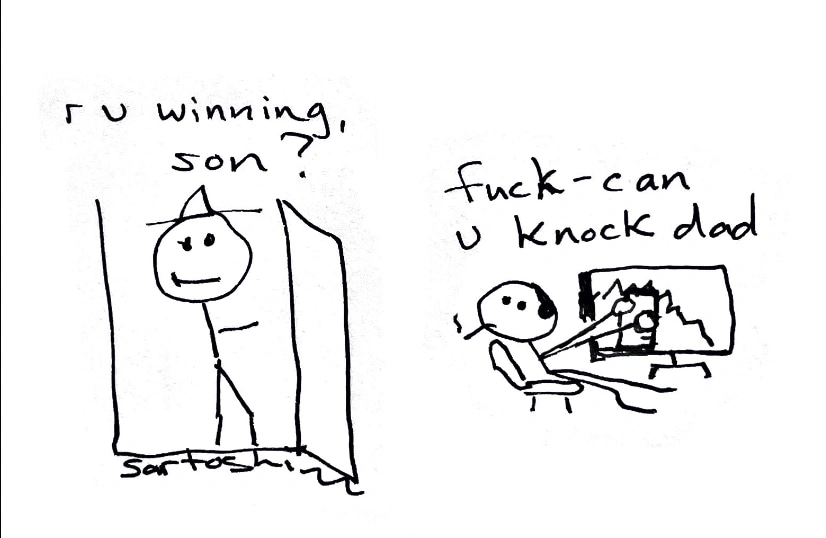 The term "Sartoshi" is derived from the name "
Satoshi Nakamoto
," who is widely known as the mysterious creator of
Bitcoin
.
[2]
[3]
While explaining the origin of the name, the artist said on their blog:
'We all know Satoshi (Nakamoto) and digital currency, but what I want to do is digital art, so I named myself Sartoshi." [5]
Exit from MFers
On June 9, 2022, Sartoshi made a formal announcement on Twitter and through a blog post, declaring their withdrawal from the MFers project and the NFT industry. This decision was made to complete the Satoshi name meme in its entirety. A clear motive for their departure was not provided in the official statement released by Sartoshi. This resulted in speculation regarding the nature of this action, with some suggesting that it may be a rug pull. [2][4][5][6]
It was later discovered that Sartoshi's personal Twitter account had been logged out. The "End of Sartoshi" NFT created by the artist sold 16,996 copies in total, earning Sartoshi about 1,172.7 ETH, or a little under $2 million at the time. [4][5]
The Return of Sartoshi
Sartoshi returned to the NFT scene after months of disappearing and rumors claiming that another Twitter account, @MinisterOfNFTs, might be Sartoshi. The NFT artist returned to Twitter under the handle @Sartoshi_RIP[9]. In a blog[7] posted by the artist, they also stated that the "End of Sartoshi" NFTs will act as a continuing pass to unlock free claims to the highest-ranking NFT projects. [3][7]
See something wrong?
Report to us.
Sartoshi
Did you find this article interesting?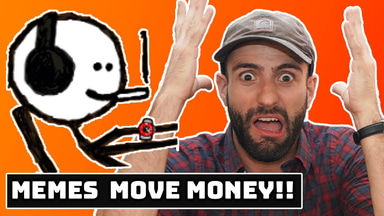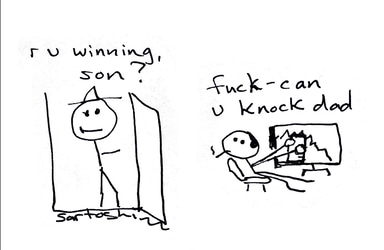 REFERENCES
[1]
Sartoshi abandoned his NFT project Mfers
Jul 4, 2023
[2]
sartoshi-and-the-mfer-evolution
Jul 4, 2023
[3]
Creator Of Mfers NFT Is Back On Twitter As 'Sartoshi RIP'
Jul 4, 2023
[4]
mfer founder announces retirement, controversy and expectations fly together
Jul 4, 2023
[6]
The History of Mfers NFT – One of the first CC0 NFT projects
Jul 4, 2023
[7]
Sartoshi_RIP return blogpost
Jul 4, 2023
[8]
foundation platform
Sep 20, 2023
[9]
new sartoshi acct
Sep 20, 2023