Sean Neville
Sean Neville co-founded Circle, a financial technology company that manages USDC, a stablecoin pegged to the US dollar. Neville served as the co-CEO of the company for six years following its founding, before deciding to step down from the position. During his time at Circle, Neville played a critical role in shaping the company's strategy and vision, helping it to become a leader in the stablecoin and cryptocurrency space. [1] Neville is also the Co-Founder and CEO of Catena Labs.

Career
He began his career as an entrepreneur in 1998, creating software for financial companies and advertising agencies. He then joined Allaire Corporation in 2000 and led the design and development of enterprise server products, including transaction engines and messaging systems, data synchronization and mapping tools, protocols, and integration services. During his tenure, Allaire was acquired by Macromedia. [1]
Later he joined Adobe Systems as a Senior Architect and then as Principal Scientist. He was also a member of the JCP Executive Committee, overseeing the Java language and platform, and was known for his speaking engagements and writing on enterprise computing. In 2008, he left Adobe to join Brightcove, where he oversaw the development of cloud-hosted consumer software as a Senior Software Architect. Afterwards, he founded Sevenchord, a company dedicated to mobile app development and related platform services. [1][2]
Circle
In 2013, Neville co-founded Circle, a cryptocurrency finance company aimed at revolutionizing finance for individuals and institutions worldwide, with Jeremy Allaire. [2]
"In early 2013, we saw a confluence of trends and major technologies emerging that led us to believe that now was the time to create a consumer internet company focused on changing how money worked. We saw that it was becoming possible to make money work for consumers the same way that communications and information sharing work for consumers on the internet -- instant, global, free, fun, and open."
In 2019, Neville declared to be stepping down from his role as co-CEO of Circle but to remain on the board as an independent director. The reason for his departure was not stated explicitly, but Neville mentioned that the recent sale of the Poloniex cryptocurrency exchange was one of the factors that made it "an appropriate time" for him to transition. As a member of Circle's board, Neville plans to continue his involvement with CENTRE, the collaboration between Circle and Coinbase, which is responsible for issuing the USDC stablecoin. [2]
"I also expect to propel the mission forward through CENTRE and other new complementary paths that traverse worthwhile challenges in infrastructure, regulatory policy, economics, and product design," he wrote. "As always, I remain stubbornly optimistic about our ability to devise and execute well-crafted things that improve our collective future."
USDC
In 2018, Circle launched USDC, a token linked to the US dollar and supported by tangible reserves of fiat currency stored by the company. USDC is pegged to the US dollar on a one-to-one basis, which ensures that its value remains stable. [3]
Sean Neville and Jeremy Allaire, co-founders of Circle, said in a statement that the creation of USDC aligns with the company's vision for the future of international transactions. [3]
"Just as HTTPS, SMTP and SIP enabled free borderless information sharing and communications, crypto assets and blockchain technology will enable us to exchange value and transact with one another in a similar way: instantly, globally, securely and at low cost," - according to the Circle executives.
See something wrong?
Report to us.
Sean Neville
Did you find this article interesting?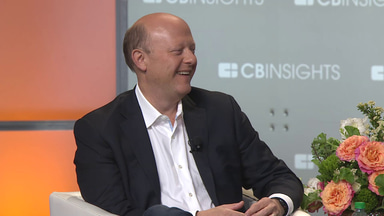 REFERENCES
[2]
Topionetworks
Feb 15, 2023
[3]
Introduction USDC
Feb 15, 2023