Song Chi-hyung
Song Chi-hyung is the Founder and Chairman of Dunamu, a fintech and blockchain company based in South Korea. [1]
Early Life
Song Chi-hyung was born in 1979 in Gongju, South Korea. He spent most of his childhood in Gongju, until he graduated high school in his home town. [2]
Education
He attended Choongnam Science High School and enrolled in Seoul National University in 1998. He graduated with a Bachelor's degree, majoring in Computer Engineering and taking Economics as a minor in 2006. While studying economics, he planned to pursue an MBA, but he ended up working for a software development company called Danal. [3]

Military Service
After University, Song was required to complete his mandatory military service in the South Korean military. However, Song applied to work at a software development company for 3 years as his military duty, instead of working on the field as a soldier for 2 years. Song's application to Danal got accepted and he took on the role of developing mobile payment systems. This was when Song started his career as an software developer. [3]
During his 3 years of military duty, illegal mobile payments were becoming a bigger issue in South Korea to which Song developed an idea to prevent illegal payment patterns and patented it for use in Korea and China. Song had never considered making a career out of IT systems development, but after working consistently for three years, he found it enjoyable and decided to change his career path. [3]
Career
After completing his military service, he worked for the consulting firm Inomove in 2011, where he developed IT-related projects and found new revenue models for businesses. [3]
In April 2012, he founded Dunamu as a E-book platform. However, he realized that the E-book platform was not as profitable as he had expected and shut it down. Six months later, he created NewsMate, a news aggregation service that collects popular news articles from social media, catching the attention of the IT venture industry. However, competitors quickly arose, forcing Song to look for other business models. [4][5]
After months of preparation, Song launched stockplus under Dunamu, a stock market data aggregator, receiving investment from K-view Ventures (currently KakaoVentures) in 2013. [6]
Since April 2012, Song has been working as the CEO of Dunamu and in January 2018 was promoted to the Chairman of the company. He continued to work as both the CEO and the Chairman until December 2021, where he gave up the CEO position. Throughout his career as CEO and Chairman of Dunamu, he has appeared as a guest speaker at universities, conferences and has also been the opening speaker for the Upbit Developer Conferences (UDC) [6]

News
In February 2018, Forbes published an article, predicting Song's crypto net worth. They predicted that the "mega rich korean" had a crypto net worth of around $350 million to $500 million. But in 2020, it was revealed that Song had a crypto holding worth less than 1,000,000 Korean Won stating that the information Forbes shared to the public was false. [7][8]
See something wrong?
Report to us.
Song Chi-hyung
Did you find this article interesting?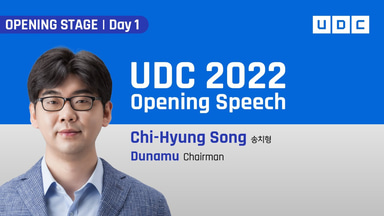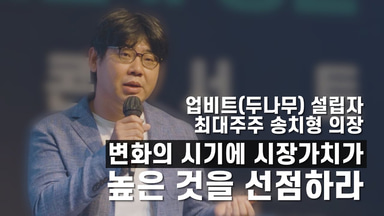 REFERENCES
[1]
Forbes on Song Chi-hyung
Apr 23, 2023
[2]
Business Post on Song Chi-hyung
Apr 23, 2023
[3]
Zooz on Song Chi-hyung
Apr 23, 2023
[4]
Wiki hash on Song
Apr 23, 2023
[5]
Wiki hash on Dunamu
Apr 23, 2023
[6]
Song Chi-hyung Linkedin
Apr 23, 2023
[7]
Forbes predicting Song's crypto net worth
Apr 23, 2023
[8]
Decenter on Song stating that the prediction was inaccurate
Apr 23, 2023