Upbit
Upbit is one of the largest centralized cryptocurrency exchanges by trading volume in Asia. The platform was established in South Korea and is the largest cryptocurrency exchange by volume in South Korea. Upbit allows users to purchase over 170 cryptocurrencies via fiat deposits, or trade their existing crypto assets.[1][4][5]
On March 22, 2018, Upbit launched its UBCI (Upbit Crypto Index), a standard index that measures market conditions by suggesting a standard on coin quotes with the aim to make it easy for investors to understand overall market trends.[2][3]

History
In October 2017, Upbit was launched by Kakao in partnership with American exchange Bittrex to support stable Virtual currency trading. This allowed them to start trading with over 100 different altcoins. At the time of their launch, this was the largest number of cryptocurrencies offered by a Korean exchange.[2][4]
On March 22, 2018, it was announced that Upbit developed UBCI (Upbit Crypto Index), Korea's first cryptocurrency index.[3]
In December 2018, Upbit became the first cryptocurrency exchange in the world to receive certifications from the Korea Internet and Security Agency for Information Security Management System (ISMS) and the International Organization for Standardization (ISO) for information security (ISO 27001), cloud security (ISO 27017) and cloud privacy (ISO 27018).[6]
In September 2018, the first Upbit Developer Conference (UDC) was held and hosted 600 companies and 7,000 attendees. Since then, this has been an annual event.[7]
On September 17, 2021, Upbit obtained the first virtual asset service provider (VASP) qualification. And as a result, a new customer verification system was implemented to comply with the Specific Financial Information Act.[8]
Features
On Upbit, users are able to interact with the platform over their mobile devices; this is similar to how users interact with Kakao's stock trading app, Kakao Stock. On the Kakao Stock platform, Korean cryptocurrency owners can trade digital assets within Korea's Kakao Talk messenger app. In addition, Upbit also provides an internal BitGo wallet, as well as the option to use Kakao's Mobile payment solution KakaoPay for added security.[9]
Upbit is made available on both Desktop and mobile (iOS and Android) and it is accessible through any standard Web browser.[9]

Products
Upbit Hot Wallet: The digital wallet is used to store digital assets and is compatible with the ecosystem of apps that comes from Kakao Corp.
KakaoTalk: A messaging service with millions of active users, KakaoPay is the second-largest payment system in South Korea. This turns the leading exchange into a behemoth.
The brand also has an open API service that can be used to get real-time information and study the cryptocurrency marketplace.
Upbit Developer Conference(UDC)
The Upbit Developer Conference (UDC) is the largest blockchain conference in Korea. The global blockchain conference is hosted by Dunamu Inc. and is designed to further facilitate and expand the blockchain ecosystem.[7]
Since its first conference held in 2018, the UDC has transformed from a developer-centered meeting into one of the most awaited international conferences for developers, industry professionals, experts, students, and enthusiasts interested in blockchain technology.
Speaking about the conference, Travis Moore Co-founder of IQ.wiki (formerly Everipedia) said:
Unlike a lot of traditional crypto conferences, UDC is actually focused on blockchain infrastructure which is something I think we really need.
UDC 2018 ( September 12-14, 2018)
Upbit Developer Conference 2018 lasted from September 13-14. 2018 in Jeju Island with the slogan "Proof of Developer," and was focused on promoting the latest blockchain technology.[10]
UDC 2019 ( September 4-5, 2019)
Upbit Developer Conference 2019 (UDC 2019) was held on September 4-5, 2019 in South Korea's Grand Hyatt Incheon with the theme 'Proof of Services'. The event featured in-depth presentations on how various platforms, solutions, and services are bringing blockchain technology into the mainstream.[11]
UDC 2020 ( November 30-December 4, 2020)
UDC 2020 was a five-day online-only event geared towards blockchain developers and was broadcasted via the official UDC YouTube channel. UDC 2020 was themed 'return blockchain future; (Solving the Future with Blockchain)', with the coding term 'return' representing the conference's focus on the value blockchain technology will bring in the future.[12]
UDC 2021 ( September 3-4, 2021)
The 4th Upbit Developer Conference (UDC 2021) hosted by Dunamu Inc. was held in Seoul under the theme of 'Welcome to the Blockchain World'. UDC 2021 was a two-day conference held online that covered the growing blockchain industry. The event received 8,000 preregistrations and around 65,000 total views.[13]
UDC 2022 ( September 22-23, 2021)
UDC 2022, a two-day event hosted by Dunamu, the operator of South Korean crypto exchange Upbit, was held at the Busan Port International Exhibition & Convention Center in person after two years of pandemic disruptions. The theme of the 2022 event was "Imaging Your Blockchain Life" and covered popular blockchain topics including non-fungible tokens, the metaverse, Web3, and smart contracts.[14]
See something wrong?
Report to us.
Upbit
Did you find this article interesting?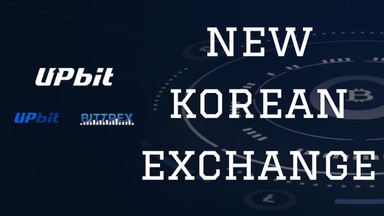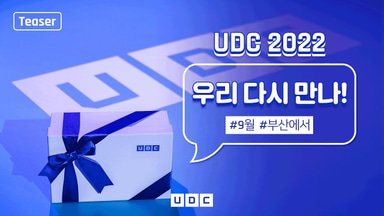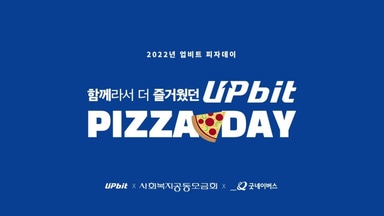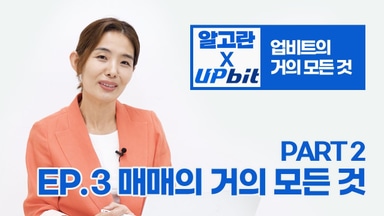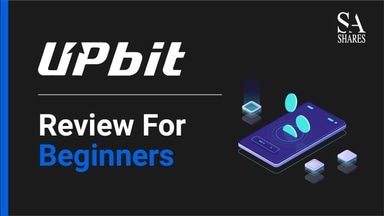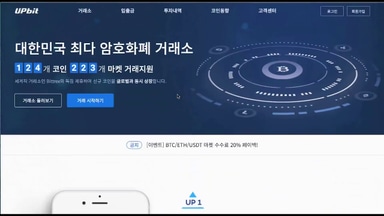 REFERENCES
[1]
Bittrex Korea Virtual Cryptocurrency Exchange Mobile App
Aug 20, 2022
[2]
Korea's First Cryptocurrency Index
Aug 20, 2022
[3]
Upbit to Launch UBCI, Korea's First Cryptocurrency Index
Aug 20, 2022
[4]
partnership with Bittrex
Aug 20, 2022
[5]
Upbit Official website
Nov 21, 2022
[6]
Upbit Becomes First ISMS Licensed Exchange
Nov 21, 2022
[8]
Notice of new customer verification system following the...
Nov 21, 2022
[9]
Upbit Review 2022
Nov 21, 2022
[10]
​Upbit to hold developers' conference
Nov 21, 2022
[11]
Upbit Conference Considers Future of Blockchain
Nov 21, 2022
[12]
Dunamu's Upbit Developer Conference 2020 Kicks Off
Nov 21, 2022
[13]
Upbit Developer Conference 2021 caps off a successful...
Nov 21, 2022
[14]
2022 Upbit Developer Conference kicks off in Busan
Nov 21, 2022