Star Xu
Mingxing Xu — or "Star" Xu, as he's known in the crypto industry is a Chinese entrepreneur who founded OKCoin[1] and OKEx[2], a worldwide service-based cryptocurrency exchange platform. [3]

Career
Star founded OKCoin[1] in June 2013, growing it to become one of the largest digital asset exchanges in the world. With experience in the blockchain and bitcoin space as an engineer and technology decision-maker, Star previously served as the CTO of DocIn.com[5], China's largest document-sharing website. He has also worked at Alibaba[6] and Yahoo[7]. Star has been a frequent speaker at international conferences and on television, including CCTV in China and TBS in Japan. He has also received numerous entrepreneur awards for his success with OKCoin. [4]
In 2017, Xu founded OKEx, a Seychelles-based cryptocurrency exchange , and derivatives exchange that offers basic trading including spot and simple options, and derivatives including margin, futures, perpetual swaps, and options. Xu is presently CEO of OK Group. [12]
Star Xu in a tweet, expressed hope that 2023 would be more optimistic than 2022.
"Luna, 3AC, Ftx, Genesis…A lot of accidents make crypto guys feel frustrated. But look back to the history of crypto, it's a technology driven industry, Pow, ETH, SegWit ,Defi, ZK drive the whole market cap grow to trillion size. I'm optimistic to the 2023." [9]
In his tweet, "Star" Xu mentioned several key events that upset the space and put selling pressure on the crypto market — the bankruptcy of the Three Arrows Capital fund (3AC), the FTX exchange and SBF, the crash of the LUNA token, the problems with liquidity faced by Genesis and so on. [10]
Controversy
On October 16, 2020, the cryptocurrency exchange, OKX suspended crypto withdrawals barring customers from taking out their crypto holdings. Reports surfaced that the suspension was related to Mingxing "Star" Xu being arrested by local authorities — although the exchange vigorously denied that was the issue.
After being unreachable for more than 30 days, Xu finally made a media appearance on WeChat on November 19, 2020. He revealed that he'd been assisting relevant authorities investigating OK Group's "backdoor listing in 2017," in which the exchange had sought to partner with an "undisclosed third-party entity" to make its offerings available to clients all over the world. Xu indicated that after having looked at his prior business engagements, investigators had finally clarified the matter and given him the all-clear. [11]
Personal Life
Star Xu was born on 3rd April 1987 in Beijing and he is a married man who lived in Shanghai, China with his wife. Till now he has not disclosed his wife's name or any other family members yet on social media. [8]
Education
Star Xu graduated with a Bachelor's degree in Applied Physics from the University of Science and Technology Beijing in the year 2006. [8]
See something wrong?
Report to us.
Star Xu
Did you find this article interesting?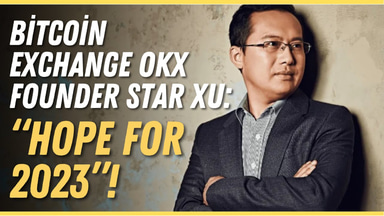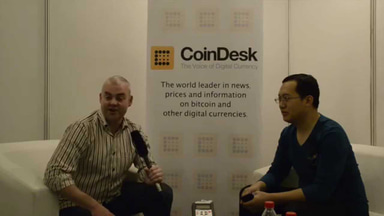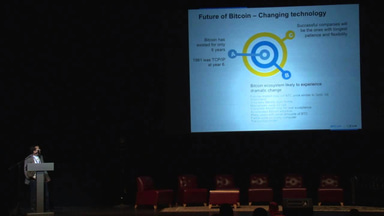 REFERENCES
[3]
crypto persons
Jan 24, 2023
[8]
biography insider
Jan 24, 2023
[9]
Star's hopeful tweet
Jan 24, 2023
[10]
epointperfect- hope for 2023
Jan 24, 2023