BlockBeats becomes the first Chinese source of crypto knowledge for IQ GPT
IQ GPT is an AI-powered assistant for blockchain knowledge powered by IQ.wiki (formerly Everipedia), that empowers users with real-time, relevant blockchain knowledge. It provides reliable crypto insights from diverse sources, catering to exploration, development, and trading needs. With streamlined research processes and context-specific content, it helps you stay informed in the ever-evolving blockchain domain.
Established in 2018, BlockBeats has solidified its reputation as a trusted Chinese source for the latest developments in blockchain technology and the cryptocurrency industry. With a comprehensive coverage of both domestic and international blockchain news, it has become a vital resource for enthusiasts, professionals, and investors alike.
IQ GPT has been trained on data from information platform CoinGecko, The Associated Press, Korean crypto news outlet CoinNess, InvestHK, the Hong Kong Government's Department of Foreign Direct Investment, decentralized finance (DeFi) content provider Flywheel DeFi, and IQ.wiki's repository of encyclopedia entries. By joining forces with BlockBeats, IQ GPT aims to further enhance its capabilities in delivering precise and timely information to its users.
"We are excited to partner with BlockBeats," said Navin Vethanayagam, the Chief Brain of IQ.wiki. "We see Asia as the future and BlockBeats is the leader in Chinese language reporting for the blockchain industry. This collaboration will undoubtedly enrich the experience of users looking for a global perspective on markets as well as Chinese users seeking high-quality, reliable cryptocurrency information."
"BlockBeats proudly supports IQ.wiki in its mission to enhance the accessibility and reliability of blockchain knowledge through the application of artificial intelligence," stated Thomas Zhang, the Executive Editor of BlockBeats. "Through this strategic partnership, IQ.wiki's decentralized app (dApp) will be amplified, harnessing the full potential of AI to overcome challenges within the crypto industry."
"IQ GPT, an innovative solution, empowers users with a comprehensive tool that caters to diverse needs, including learning, development, and trading activities," continued Thomas. "As a pioneer at the forefront of making blockchain information more accessible, scalable, and trustworthy, IQ.wiki is set to revolutionize the blockchain landscape."
BlockBeats' role as IQ GPT's first Chinese language crypto information source is a testament to the platform's dedication to providing diversified, reliable, and globally relevant data. This partnership will strengthen both organizations' positions in the industry and empower individuals seeking to navigate the complexities of the cryptocurrency world.
BlockBeats and IQ GPT are committed to revolutionizing how knowledge is accessed, making it easier for anyone to stay informed in the fast-paced world of cryptocurrency. With this partnership, users can expect an even more streamlined and enriched experience when chatting with IQ GPT in Chinese.
For more information, please visit: https://iqgpt.com/
About IQ GPT:
IQ GPT is a groundbreaking AI-powered assistant designed to provide precise and up-to-date information in the cryptocurrency space. Through the use of advanced algorithms and machine learning, IQ GPT empowers users with the freshest insights into the world of cryptocurrencies.
About BlockBeats:
Founded in 2018, BlockBeats is a distinguished blockchain research institution and information platform. Its comprehensive coverage of international and domestic blockchain news has made it a trusted source for professionals, enthusiasts, and investors in the cryptocurrency sector.
About IQ
The IQ token is a cryptocurrency dedicated to building a more intelligent future through artificial intelligence and blockchain technology. The IQ token powers a knowledge ecosystem including applications such as IQ.wiki, the world's largest cryptocurrency and blockchain encyclopedia. IQ.wiki integrates AI for tasks including summarizing wiki articles. The token is governed by BrainDAO which also includes BrainDAO's treasury of digital assets.
Twitter | IQ.wiki | IQ Dashboard | Reddit | Discord | Telegram | Governance | Github
Stay up to date with IQ wiki
Join thousands of others in receiving the most interesting wikis on IQ.wiki every week
Join now
More from IQ wiki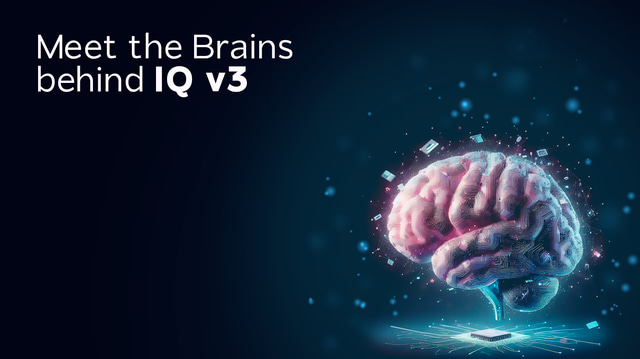 Meet the Brains behind IQ v3
It's time to meet the brains from BrainDAO who are building IQ v3. IQ v3 is an update and vision document that includes the launch of new products like IQ Code, the first AI model for smart contracts, and  IQ.social, the first AI-powered hub for crypto news. IQ v3 also includes updates to IQ.wiki, IQGPT.com, and IQ tokenomics.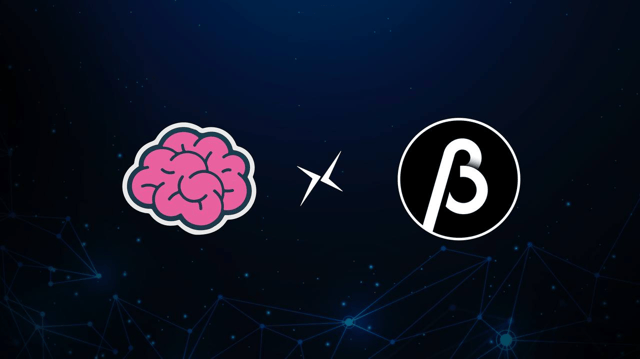 Bond Protocol integrates IQ.wiki Pages
We are excited to announce that Bond Protocol, the leading DeFi protocol for bond services, has automatically embedded IQ.wiki content on its live bond market. This allows Bond Protocol users to quickly learn about tokens from IQ.wiki's crowdsourced knowledge before purchasing bonds. Bond Protocol uses its Token Address API to automatically embed the relevant cryptocurrency wikis on bond pages. This integration is a great example of the value of IQ.wiki's database of content for DeFi users like the Bond Protocol community and sets the stage for future integrations.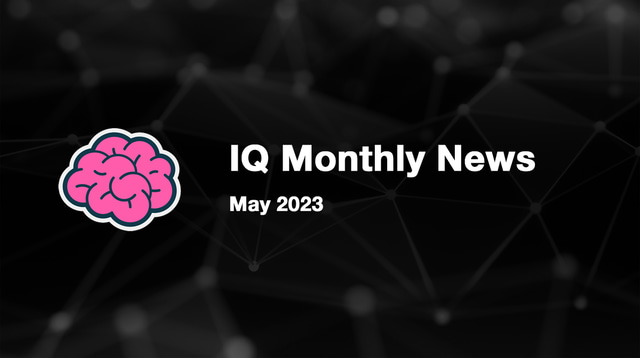 IQ Monthly News - May 2023
It's time for the May edition of IQ Monthly News which covers IQ token news, partnerships, and more. The community also launched IQ Times, a media organization dedicated to the IQ ecosystem. DefiLlama now tracks the BrainDAO treasury and HiIQ, IQ joined CMC Community, and the IQ.wiki devs released a Web3 Signer. Keep reading to stay up-to-date with IQ token progress.