BTSE
BTSE (BTSE) is a multi-currency spot and futures trading platform custom-built and is designed to bring efficiency and stability to the Cryptocurrency trading landscape today. BTSE operates a multi-currency fiat-to-cryptocurrency exchange, with Cryptocurrency spot and derivatives markets[1][6].
Overview
---
BTSE, a based cryptocurrency exchange, is a crypto derivatives exchange company that utilizes bitcoin and cryptocurrency technologies to develop financial products and services. Its a derivatives platform that innovates and delivers a one-stop solution bridging the gap between traditional fiat markets and the world of digital assets[2][7].
BTSE currently supports the trading of 6 cryptocurrencies in 8 different fiat currencies, which can freely combine in trades. If a user want to start trading without having to hold cryptocurrencies, they can trade Bitcoin and the other assets available on BTSE with local currency. the spot markets provide a "normal" exchange environment where traders can buy and sell cryptocurrency assets on BTSE, realizing profits in their local fiat currency and participating in trades without the full exposure to the asset's volatility, such as is the experience in derivative markets[1].
BTSE offers futures and spot trading as well as multi-fiat on-ramps and off-ramps. The exchange combines proven technologies from the institutional trading industry with cutting-edge blockchain-based features to facilitate a secure, efficient trading experience for traders of all levels[3].
BTSE introduced a new product called "BTSE gold futures", the product allows traders to speculate on whether the price of a troy ounce of gold goes up or down in relation to the price of Bitcoin (BTC), rather than against any fiat currency like the United States dollar (USD). BTSE traders do not get access, or a claim, to physical gold. Instead, the futures product is tied to the price movement of Tether Gold, an ERC20 token, which tracks the price of London fine gold as its price source[4].
Cyber Security
---
Unlike other exchanges that operate on cloud services, BTSE uses single tenant servers, regularly engages with penetration and Cyber security testers as part of system-wide security audit. They with 24/7 DDoS protection and a state-of-the-art firewall. Since BTSE is fully self-hosted, BTSE have the flexibility to customize their hardware and define the internal network architecture for better cyber security and performance. Data is distributed across multiple data centers, adding redundancy, additional protection, and site reliability[8][9].
BTSE uses a combination of cold storage and hot wallet techniques to ensure funds are held securely, while also providing fast withdrawals to users.
Transactions are made with coin selection algorithms that favor UTXO consolidation and privacy when possible.
Founding Team
---
Jonathan Leong, Chief Executive Officer, has more than 20 years of experience developing high performance, mission-critical systems. Over the past 6 years, he has built many successful ventures fusing his deep knowledge of technology with business opportunities. Jonathan believes cryptocurrency will transform the way we do business, live, work and play. He also runs a venture fund that invests in Fintech and compelling innovation drivers.
Brian Wong, Co-Founder, has more than 10 years experience in trading and financial technology. Prior to joining BTSE, he worked at Goldman Sachs and has built a successful high-speed trading venture that captures inefficiencies in the Asia financial markets.
Joshua Soh, Chief Operating Officer, brings a wealth of organizational and operational dexterity gleaned from 24 years in the Infocomm-Media industry. He was previously General Manager for IBM Global Technology Services before taking the helm as Managing Director for Singapore & Brunei at Cisco Systems. Before joining BTSE, Joshua was CEO of a medtech company where he transformed their business into a managed service model culminating in a private sale.
Yew Chong Quak, Chief Technology Officer, has spent over 10 years in multiple engineering roles, acquiring a wide breadth of technology experience from building robust systems infrastructure and networks to agile software development. His fervour for new technologies and its early adoption brings the best of breed into BTSE. YC previously held various engineering positions at SingTel and Macquarie Securities and successfully launched several trading applications.
Network Partnership
---
BTSE is a member of Blockstream's Liquid Network, an inter-exchange settlement network, and will be one of the first exchanges to integrate Liquid USDT for deposits and withdrawals. Liquid allows traders on BTSE to move their funds between different exchanges without requiring the crypto assets to use their corresponding "base-layer" blockchain, which allows for quicker confirmation times when moving funds.
High-frequency and algorithmic traders have been limited by long block confirmation times when attempting cross-exchange trading strategies, but the increased exchange interoperability offered by Liquid will create deeper liquidity and more efficient price discovery by allowing traders to exploit arbitrage strategies across different marketplaces quickly, thereby stabilizing price inefficiencies.
Additionally, faster confirmation times mean that users can store their funds outside of the exchange in a personal wallet that they control, thereby reducing custodial risk, while still being able to move funds onto an exchange quickly if and when a trading opportunity arises. Additional Blockstream Liquid Network members include Altonomy, Bitbank, Bitfinex, BitMax.io, BitMEX, Bitso, Blue Fire Capital, BTCBOX, Cobo, coinone, Coinut, Crypto Garage, Dgroups, DMM Japan, FRNT Financial, Gate.io, GOPAX (operated by Streami), Huobi, L2B Global, OKCoin, OpenNode, Poolin, Prycto, Sideshift AI, The Rock Trading, SIX Digital Exchange, TaoTao, Tilde, Unocoin, Xapo, XBTO, and Zaif[3].
Token
---
BTSE announced and launched its exchange token sale to the public on March 5, 2020. The BTSE token is the first exchange token launched on the Liquid Network, a federated Bitcoin Sidechain that is widely regarded as one of the leading examples in sidechain development. The BTSE token is designed to power the suite of financial services BTSE is developing[5].
BTSE token benefits include reduced trading fees, increased limits and rebates for selected services, a higher referral bonus, access to special programs, the option to participate in staking programs, and payment for additional services within the BTSE ecosystem, such as listing fees, advanced trading functions, enhanced data feeds and co-location. To complement this, BTSE recently upgraded its orderbook, making the trading platform fully inclusive of crypto assets, Fiat money, and Stablecoins[5].
See something wrong?
Report to us.
BTSE
Did you find this article interesting?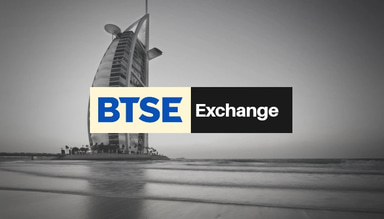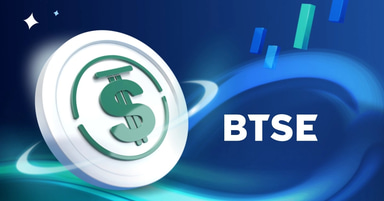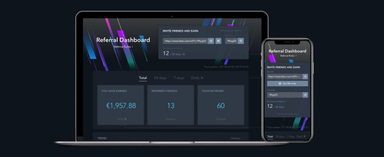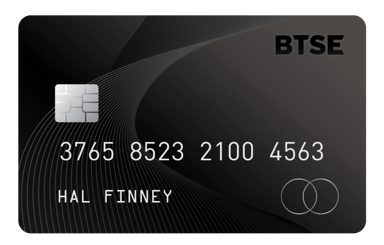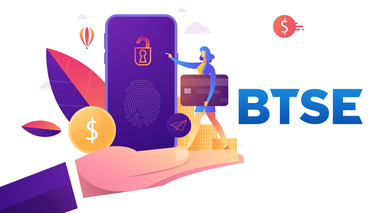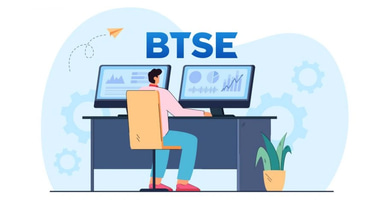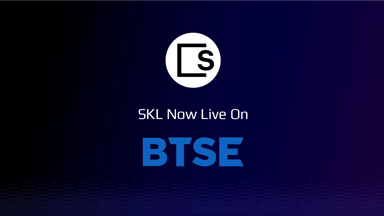 REFERENCES
[2]
BTSE Exchange Plans $50M Token Raise on Blockstream's ETH
Aug 14, 2022
[3]
BTSE on Twitter
Aug 14, 2022
[4]
BTSE launches Gold Futures priced in Bitcoin
Aug 14, 2022
[5]
BTSE to conduct its own exchange token sale
Aug 14, 2022
[6]
New BTSE index breaks new ground in crypto indices field
Aug 14, 2022
[7]
BTSE Exchange and Token Review
Aug 14, 2022
[8]
Everything you need to know about L-BTC
Aug 14, 2022
[9]
BTSE Exchange Review
Aug 14, 2022