Cleary Gottlieb
Cleary Gottlieb Steen & Hamilton LLP (Cleary Gottlieb) is an American multinational law firm headquartered at One Liberty Plaza in New York City. Cleary Gottlieb is the law firm that successfully represented Ripple's CEO Brad Garlinghouse's case against the SEC. [1][2]

History
Established in 1946, Cleary Gottlieb originated from a group of six partners departing from Root, Clark, Buckner & Howland to establish a new firm initially named "Cleary, Gottlieb, Friendly, & Cox." Henry Friendly, one of the original partners, had his name removed from the firm's title after his appointment as a judge on the United States Court of Appeals for the Second Circuit in 1959. Melvin Steen was also one of the founding partners. [3][4]
The firm is more active on large merger and acquisition deals involving Russian companies under sanctions or restrictions than any other law firm since 2010. The firm advised Russian state-owned energy groups Rosneft and Gazprom. [4]
Cleary Gottlieb serves clients such as International and national business organizations, Financial institutions, Sovereign governments and their agencies, Nonprofits and community organizations, and Civil rights and human rights groups. [3]
Cleary Gottlieb & Ripple & SEC
In December 2020, the United States Securities and Exchange Commission (SEC) filed an action against Ripple Labs Inc. and two of its executives, who are also significant security holders, alleging that they raised over $1.3 billion through an unregistered digital asset securities offering. The complaint alleged that Ripple raised funds, beginning in 2013, through the sale of digital assets known as XRP in an unregistered securities offering to investors in the U.S. and worldwide. [6]
Cleary Gottlieb law firm represented Ripple Labs Inc.'s CEO Brad Garlinghouse in successfully obtaining the dismissal with prejudice of the claim by the SEC that he aided and abetted certain of Ripple's offers and sales of XRP, the native digital asset of the XRP Ledger, a public blockchain. [5]
By dismissing this claim, the SEC abandoned a trial that was slated to begin in April 2024. This follows Mr. Garlinghouse's successful summary judgment motion with the Court dismissing all of the primary liability claims against him. He now has the full dismissal of all of the SEC's claims against him. [5]
On July 13, 2023, Judge Analisa Torres of the Southern District of New York granted the defendants' motion for summary judgment as to all of Mr. Garlinghouse's personal sales of XRP and Ripple's "programmatic" sales of XRP on digital asset exchanges. The Court also denied the SEC's motion for summary judgment against Mr. Garlinghouse on the aiding and abetting claim, setting up a highly anticipated trial on this claim for April 2024. On October 3, 2023, the Court denied the SEC's motion for leave to appeal and to stay the trial. [5][6]
On October 19, 2023, rather than attempting to prove its claims at trial, the SEC voluntarily dismissed the sole remaining claim against Mr. Garlinghouse. All claims against Mr. Garlinghouse have now been dismissed, resulting in a victory for an individual defendant over the SEC in a litigated case. [5][6]
"This case was approved in the waning days of the former chairman's tenure," Cleary partner Matt Solomon said.
"We always believed that the case was meritless, and that the SEC compounded its error by personally targeting Brad, who did absolutely nothing wrong. The Court was right to dismiss the core of the SEC's case this summer. Faced with the prospect of having to prove its remaining claim against Brad in court, the agency was right to abandon it."[5]
Awards & Recognition
See something wrong?
Report to us.
Cleary Gottlieb
Did you find this article interesting?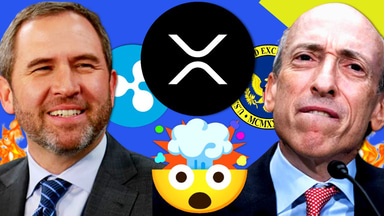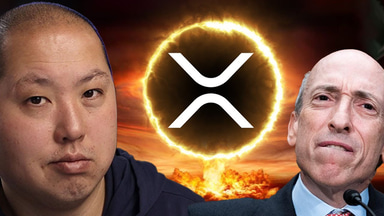 REFERENCES
[1]
official website
Oct 21, 2023
[2]
twitter profile
Oct 21, 2023
[4]
Cleary Gottlieb Steen & Hamilton
Oct 21, 2023
[5]
Ripple CEO Brad Garlinghouse in Dismissal of All SEC Claims
Oct 21, 2023
[6]
SEC moves to dismiss lawsuit against Ripple's Brad Garlinghouse and Chris Larsen
Oct 21, 2023
[8]
firmwide award
Oct 21, 2023
[9]
legal business award
Oct 21, 2023