Chris Larsen
Chris Larsen co-founded Ripple in 2012 to facilitate international payments for banks using blockchain technology. Previously, Larsen served as the CEO and Chairman of the Board of Directors of the company. Larsen stepped down as Ripple CEO in December 2016 but remains executive chairman. Before Ripple, he co-founded online mortgage lender e-Loan in 1996 and Prosper Marketplace, a peer-to-peer lender, in 2005.
Larsen serves at the Board and Advisory levels at numerous companies and organizations including Betable, CreditKarma, and Electronic Privacy Information Center (EPIC).[1][2]

Education
Larsen attended San Francisco State University and earned a B.S. in Accounting and Finance in 1984.
He graduated with an M.B.A. from the Stanford Graduate School of Business in 1991.
Career
E-Loan
In 1996, Larsen founded E-Loan, an online mortgage lender, with his colleague Janina Pawlowski. They saw the Internet as a way to circumvent agent commissions and other fees. In 1997, the E-Loan website became accessible to the public and had success as one of the first online mortgage lenders in the United States. The website allows borrowers to search and shop for loans directly, without the fees charged by brokers and sales agents.
In 1998, Larsen and Pawlowski were in talks with Intuit over a $130 million buyout. Forbes wrote:
"Pawlowski and Larsen, who together held a 40% stake and had placed 20% more in an employee stock plan, would each walk away with $10 million in cash and $16 million in Intuit stock."
In March 1999, E-Loan filed for an initial public offering, and it went public in June 1999. In February 2000, E-Loan's market value was estimated at around $1 billion, with Larsen serving as both CEO and Chairman. During his tenure, E-Loan became the first company to freely provide consumers with FICO credit scores.
In 2005, Larsen stepped down as CEO and remained Chairman until E-Loan was sold to Banco Popular.[3]
Prosper Marketplace
In 2005, Larsen and John Witchel co-founded Prosper Marketplace and Larsen served as CEO. Prosper Marketplace was an online auction marketplace with lenders and borrowers ultimately determining loan rates.
In 2008, Prosper ran into regulatory opposition from the U.S. Securities and Exchange Commission (SEC) as current loan regulations were focused on traditional banks, not technology startups. Prosper filed its first prospectus with the SEC, changing its business model to use pre-set rates based on a formula evaluating each prospective borrower's credit risk.
In 2012, Larsen announced that he would be resigning from his role as CEO, though he remained Chairman of the company.[5][6]
Ripple Labs
In September 2012, Larsen co-founded the company OpenCoin, which began developing a new payment protocol called Ripple, based on a concept developed by Ryan Fugger.[7] In 2013, OpenCoin changed its name to Ripple Labs, Inc., and Larsen remained as CEO.
As of 2023, Larsen is the Executive Chairman of Ripple's board of directors.
Financial Privacy Advocacy
Larsen had been a tireless champion for privacy rights nationally and in California where he co-founded and financially backed Californians for Privacy Now (CFPN). Mr. Larsen and CFPN led and supported grassroots efforts to safeguard consumers' privacy, and played a critical role in pressing the California state legislature to pass the strongest financial privacy law in the nation.[8]
In 2001, a bill sponsored by Assemblywoman Jackie Speier proposed a requirement for consumers to opt-in before financial services companies could share or sell personal information such as bank balances, phone numbers, and social security numbers. While the bill had public support, it was initially defeated by pro-business legislators. In response, Larsen co-founded the coalition Californians for Privacy Now, helping fund the project with $1 million of his own money. Larsen spearheaded the collection of 600,000 signatures in support of Speier's bill, which was almost double the required amount to issue a ballot to state voters. The signatures, combined with a lobbying campaign by Consumer Watchdog throughout 2002, led to major financial firms and legislators withdrawing their opposition, and the bill passed in August 2003.[4]
Speier acknowledged Larsen's influence on the ruling, stating:
"without Chris Larsen, California's financial privacy law, which sets the standard for the rest of the nation, would never have become a reality."
Campaign "Change the Code, Not the Climate"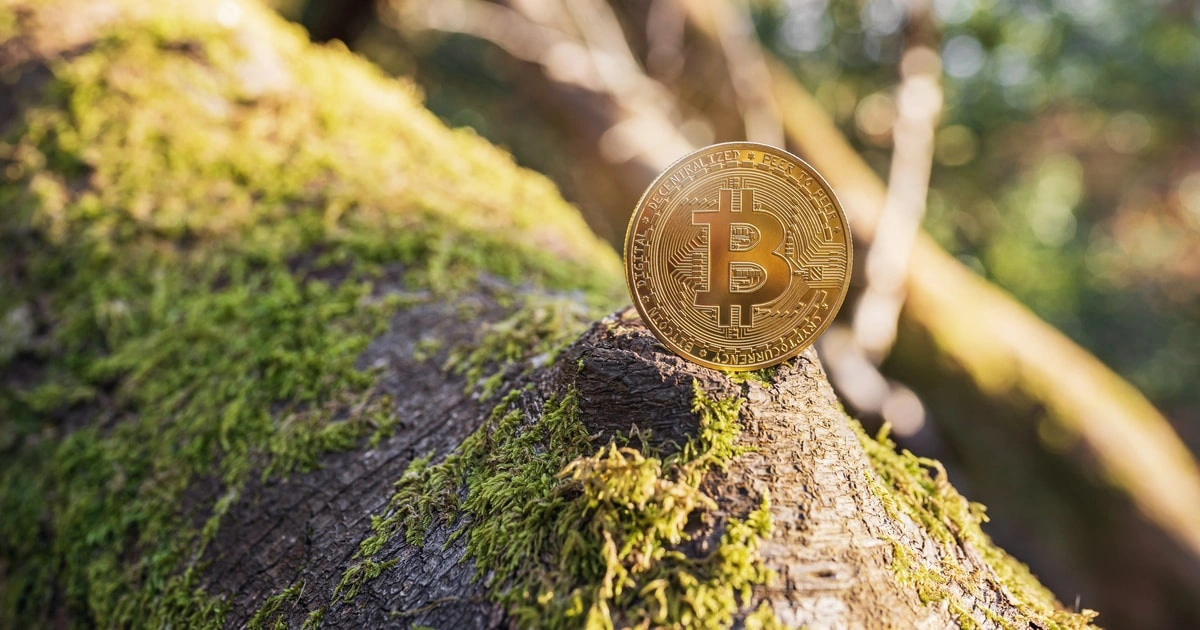 In 2021, Larsen published an op-ed calling for
Bitcoin
to consider a move away from
PoW
to a low-energy validation method. Larsen continued to believe moving to a low-energy consensus mechanism is the most climate-friendly long-term solution, but the ecosystem needs short-term solutions as well.
Larsen had lobbied various climate activist groups including Greenpeace to launch a "Change the Code, Not the Climate" campaign, with a US$ 5 million fund to back the drive. The campaign which was aimed at pressuring the bitcoin developer community to change the way bitcoin transactions are carried out pays special attention to the energy it consumes when mining block rewards.
Larsen's ultimate focus of the campaign is to persuade members of the Bitcoin community to come together in a bid to change the Bitcoin source code from the high energy-consuming Proof-of-Work (PoW) to the better conservative Proof-of-Stake (PoS) protocol. [11]
Larsen wanted bitcoin miners incentivized to remove carbon from the atmosphere, by moving to a low-energy consensus mechanism such as Proof-of-Stake. To him, this would entail changing the network's code to make Bitcoin less energy-intensive just as XRP, Solana, Cardano, and Ethereum, whose upgrade to PoS is slated for later this year and is projected to cut its energy consumption by 99%. Larsen added:[9]
"Now with Ethereum changing, Bitcoin really is the outlier. Some of the newer protocols like Solana, Cardano is built on low energy."
According to Bloomberg, Bitcoin transactions consume as much power as Sweden. Larsen said in an interview: [10]
"Bitcoin might consume as much power as Japan in five years' time."
As the discussion over the sustainability of Bitcoin continues, Larsen had made an update on his call for the #1 digital asset to move away from Proof-of-Work (PoW) and switch to Proof-of-Stake (PoS). He said:[12]
"The time for change is now".
"We need short-term solutions as well, even if a move away from PoW happened eventually. Bitcoin is and will remain hugely important for crypto globally. Bitcoiners – I know many of you may not believe this, but I'm not trying to work against you here."
SEC Drops Lawsuit Against Chris Larsen
On October 19, 2023, The U.S. Securities and Exchange Commission dismissed its aiding and abetting claims against Ripple Labs executives Chris Larsen and Brad Garlinghouse in its lawsuit alleging the blockchain company violated U.S. securities law, according to a court filing in New York on Thursday. [13]
See something wrong?
Report to us.
Chris Larsen
Did you find this article interesting?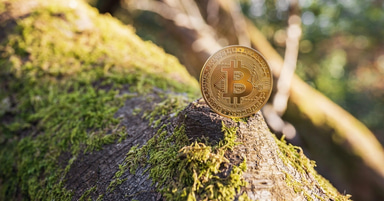 REFERENCES
[1]
Forbes - Chris Larsen
Jan 24, 2023
[2]
Crunchbase - Chris Larsen
Jan 24, 2023
[3]
Bitnovo- Who is Chris Larsen
Jan 24, 2023
[4]
LA Times - Consumer Privacy Bill is urged
Jan 24, 2023
[5]
Facebook - Prosper
Jan 25, 2023
[6]
Fintech Nexus News - Chris Parsen
Jan 25, 2023
[7]
VC News Daily - OpenCoin
Jan 25, 2023
[8]
EPIC.org - Chris Larsen
Jan 26, 2023
[9]
zycrypto - Larsen wants Bitcoin to be like XRP
Feb 8, 2023
[10]
Blockchain.News - Campaign to tackle Bitcoin's impact
Feb 8, 2023
[11]
Blockchain.News - Chris Larsen faces backlash over BTC
Feb 8, 2023
[12]
Finace Feeds - Larsen wants Bitcoin sustainable
Feb 8, 2023
[13]
SEC dropping claims against ripple executives -- court filing
Oct 19, 2023