CoinPoker
CoinPoker (CHP) is a cryptocurrency that operates on the Ethereum platform. CoinPoker (CHP) is a token used on CoinPoker for promotions, bets, and payments made to and from the user's account. [1]
Overview
CoinPoker (CHP), Developed by an ambitious team of poker lovers, is described as a revolutionary blockchain technology-based platform that uses USDT Stablecoin as the main in-game currency and CHP as bonusing fuel, bringing side by side all benefits of the world of cryptocurrency.
CoinPoker promises instant and secure transactions using USDT, ETH, BTC, or CHP tokens and no need for Know your customer (KYC) checks - as parts of the privileges its users or players get, alongside with huge promotions giving away thousands in fiat value each week.I n October 2021, Coinpoker announced a token migration program, and the new CHP was also bridged to the Polygon network. Coinpoker added support for MATIC (Polygon) and Tether (USDT) on the Polygon Network in November 2021. .[5][6][7]
CHP is the currency of CoinPoker's economy and may be used for all its products such as Poker and sports betting. It also provides players with exclusive benefits and supports future developments delivered to its community. [2]
Features
CoinPoker (CHP) has the following as its key features which give room for more players and thus making its platform relatable:
Easy to Access
Players from all over the world can access our desktop client and use either USDT, CHP, BTC, or ETH to deposit or withdraw from their CoinPoker account from anywhere in the world.
Mobile Availability:
Players can download CoinPoker's Mobile application to access the same tournaments, cash games, and crypto poker experience on the go. All of the games are available on vertical tables too.
Community-Centric:
The growing community of crypto poker fans remains its greatest asset and top priority. Feedback, ideas, and opinions are always welcome from its players in a bid to improve and make usability interesting to players and/or users on its platform.
Player Promotions:
CoinPoker poses as a community-focused brand, therefore it aims to offer users the best possible promotions over an online poker industry. CoinPoker is proud to have given away a Tesla, thousands of USDT, ETH, BTC, and millions in CHP already, and it claims to be the beginning of what's to come.
Decentralized Card Shuffling
Coinpoker uses a decentralized Random Number Generation (RNG) technique to decentralize the traditional card shuffling method. The RNG software uses the same cryptographic hash function used on the Ethereum network (KECCAK-256), and takes input from all players at a table to shuffle the deck to generate a random number. Once a hand is completed, players can verify the randomness of the deck, see the undealt cards, and also verify their own contribution with the RNG Validation Tool as well. Decentralized card shuffling boosts transparency in online poker. This is a groundbreaking feature and thus described as the first of its kind in the industry. [8][9][10]
Tokenomics
CoinPoker (CHP) is an ERC-20 token that can be purchased on a number of exchanges and held on ERC-20 compatible wallets. It functions on CoinPoker for promotions, bets, and payments made to and from the user's account. Users are strictly advised never to transfer USDT, ETH, or CHP to CoinPoker directly from a crypto DEX and this is because, for CoinPoker to allocate funds to the right CoinPoker user's account, the CoinPoker platform will need the cryptocurrencies to be sent from the account's verified wallet. When users have transferred from an exchange, the deposit is now done from the crypto exchange's wallet that pools the resources of hundreds of other accounts, which simply implies that there is no way for the platform to verify if the transfer was from you as the user. [3]
Its ticker symbol denoted as CHP, CoinPoker (CHP) has a total supply of 354,786,435 CHP and it is currently most traded on KuCoin. [4]
Listed Exchange
See something wrong?
Report to us.
CoinPoker
Did you find this article interesting?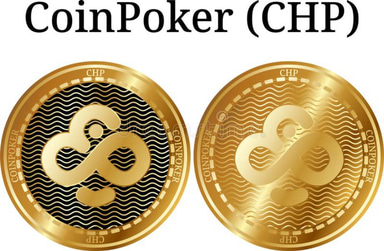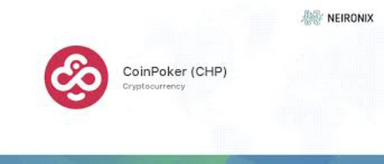 REFERENCES
[5]
Polygon is Coming to CoinPoker
Sep 26, 2022
[6]
How to Deposit from Polygon Network to CoinPoker
Sep 26, 2022
[7]
CHP Token swap announcement
Sep 26, 2022
[8]
Transparent RNG basic guide
Sep 26, 2022
[9]
How to use Card Shuffling on Coinpoker
Sep 26, 2022