DeGods
DeGods is a Solana-based deflationary collection by Frank DeGods that consists of 10,000 virtual gods. [2]
Overview
In March 2021, DeGods first appeared on Twitter as a deflationary NFT. The DeGods NFT collection was released to an exclusive list of potential investors who had to complete and share an online challenge to be included. However, bots and fake NFTs joined the process, resulting in the "sale out" of the assets. This caused a decrease in the project's price, putting it in danger of being discontinued. However, the DeGods team implemented several key upgrades, which resulted in saving the project. [2][3]
Staking for DeGods went live in January 2022, with more than half of its supply staked within the first day. This marked a significant increase in the popularity of the collection. [2][1]
An anonymous individual going by the name "Frank" leads DeGods which is also the name given to the community of DeGods' loyal supporters. [3]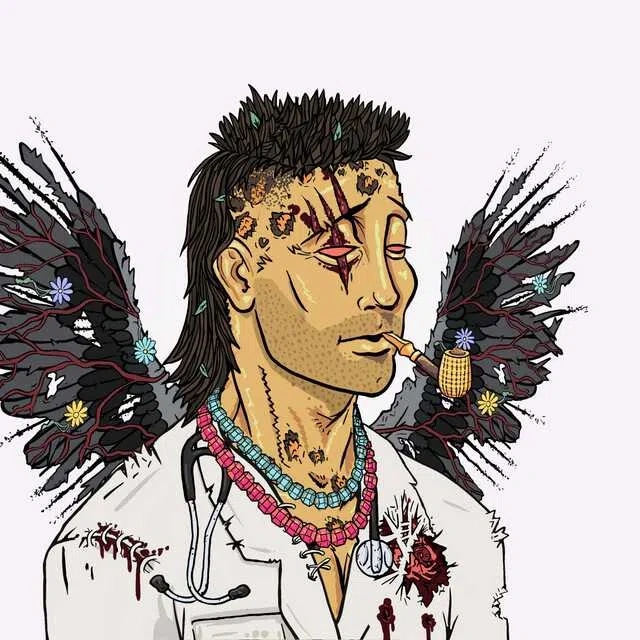 DeGods NFT Burn
DeGods is a deflationary asset designed to appreciate in value for HODLers over time. To achieve this, one of the main strategies employed is "burning" of NFT assets and other methods:
Paper Hands Bitch Tax
The DeGods project team implemented the "Paper Hand Bitch Tax", a 33.3% fee charged on DeGods NFT holders who sold their non-fungible tokens on the secondary markets at a price lower than what they bought them for or below DeGods NFT's floor price. This was in an effort to discourage "paper hand" investors who panic-sell and reduce DeGods' value. The team later acknowledged this approach as flawed and replaced it with a standard 9.99% royalty fee charged on every sale. [3]
Low-Value NFT Buyback
The DeGods project took a step to maintain value by depositing the proceeds of the Paper Hands Bitch Tax fees into the DeGods treasury. This money was used to purchase and burn 535 DeGods NFTs that traded on the secondary markets for the lowest price, making the project's NFTs rarer with less than 10,000 remaining. [3]
DeGods DUST Utility Token
The DUST token is the Solana utility token, which is minted by burning NFTs or staking a DeGods NFT. DUST tokens enable DeGods NFT holders to generate passive income from staking their collections. This process of staking and burning is integral to the value of the DUST token, in addition to the perks associated with it. [3]
Celebrity Attention
DeGods Solana NFT project has attracted the attention of several high-profile celebrities, including Howie Mandel, David Beckham, Wayne Rooney, and Shaquille O'Neal. [3]
DeadGods NFTs
DeadGods NFTs are the mutated forms of DeGods NFTs. It is created by transcending DeGods NFTs using DUST tokens. For 1000 $DUST, users can mutate their DeGods into DeadGods, altering the NFTs metadata to reflect the one-of-one swap and removing the DeGod from circulation, increasing its rarity. [4]
DeGods NFTs and DeadGods NFTs are switchable at any time, with an undecided amount of DUST tokens per switch. Each DeadGods NFT can mint 15 DUST tokens per day. [5]

DeDAO
DeDAO is a decentralized autonomous organization funded by DeGods marketplace fee of 9.99%, of which 6.66% goes to DeDAO and 3.33% goes to the DeGods' core team for DeGods and DeadGods sales. DeDAO allocates its funds to liquidity pools on decentralized exchanges, supporting talents inside the community, and purchasing assets for raffles and auctions. [7]
On April 28, 2022, DeDAO bought a professional basketball team in Ice Cube's BIG3 league for an estimated $625,000. The purchase gives the DeGods community some level of control over the basketball team, including the role of CEO, president, and vice president. It will also provide the DAO with intellectual property rights to create officially licensed merchandise. [6][8]
"This is probably the most fascinating experiment in the entire NFT space right now. It's cool because owning and operating a basketball team is a dream for millions of people. Now, we get to make that dream true for our holders." - DeGods founder, Frank DeGod, was quoted as saying.
Migration to Ethereum
On December 26, 2022, the DeGods team announced on Twitter[10] that the project would be leaving the Solana network for Ethereum in Q1 of 2023. [9]
"There's an argument to be made that DeGods has capped out on Solana, it's hard to accept, but it's been tough to grow at the rate we want to grow. If Ethereum is where we have to go to keep growing, it's what we have to do." - the project's leader, Rohun Vora, known as Frank, said in a Twitter Space.
See something wrong?
Report to us.
DeGods
Did you find this article interesting?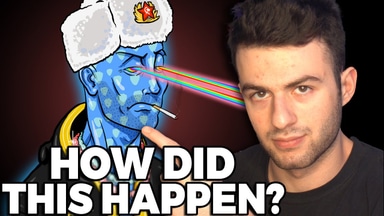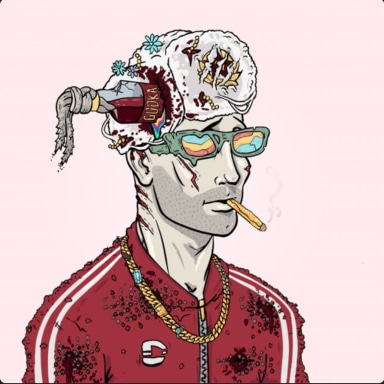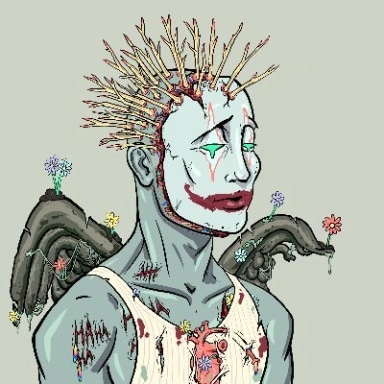 REFERENCES
[1]
degods on opensea
Feb 17, 2023
[3]
phemex on degods
Feb 17, 2023
[4]
deadgods website
Feb 17, 2023
[5]
coin98-deadgods
Feb 17, 2023
[6]
dedao purchase tweet
Feb 17, 2023
[7]
asiacryptotoday= dedao
Feb 17, 2023
[8]
news on dedao basketball team purchase
Feb 17, 2023
[9]
coindesk - migration to ethereum
Feb 17, 2023
[10]
eth announcement tweet
Feb 17, 2023