Ferrum Network
Ferrum Network (FRM) Powered by the Quantum Portal, Ferrum is a Directed Acyclic Graph (DAG) based protocol platform for the development of centralized and decentralized applications, which focuses on interoperability.
The Ferrum network can connect to a target blockchain enabling peer-to-peer transactions of any digital asset. Vertically integrated financial applications also run on the network, such as Kudi Exchange and UniFyre. These applications allow users to buy, sell, exchange, and store any digital asset without taking custody of those assets.[1][8][9]
Users can utilize Ferrum Network to build and deploy solutions on one network and instantly enable multichain functionality without the burden or technical debt that comes with managing a multichain infrastructure.[10]
Overview
Ferrum Network was built to address two fundamental problems hindering the mainstream adoption of cryptocurrencies: slow transaction speeds and difficulty in transactions between blockchains. [2]
Ferrum is ushering in the era of blockchain interoperability 2.0. Powered by the multichain messaging engine known as Quantum Portal, Ferrum Network's mainnet will bring value, data, and functional interoperability to every chain in the industry
Instead of building a network that operates independently, Ferrum Network maximizes the advantage of existing blockchains and connects them to a high-speed transaction layer that enables peer-to-peer transactions of any digital asset.[3]
Like the Lightning Network in blockchain, Ferrum technology brings networks together for consistently high speeds and low-cost transactions for digital assets such as BTC, ETH, XRP, EOS, and Zcash.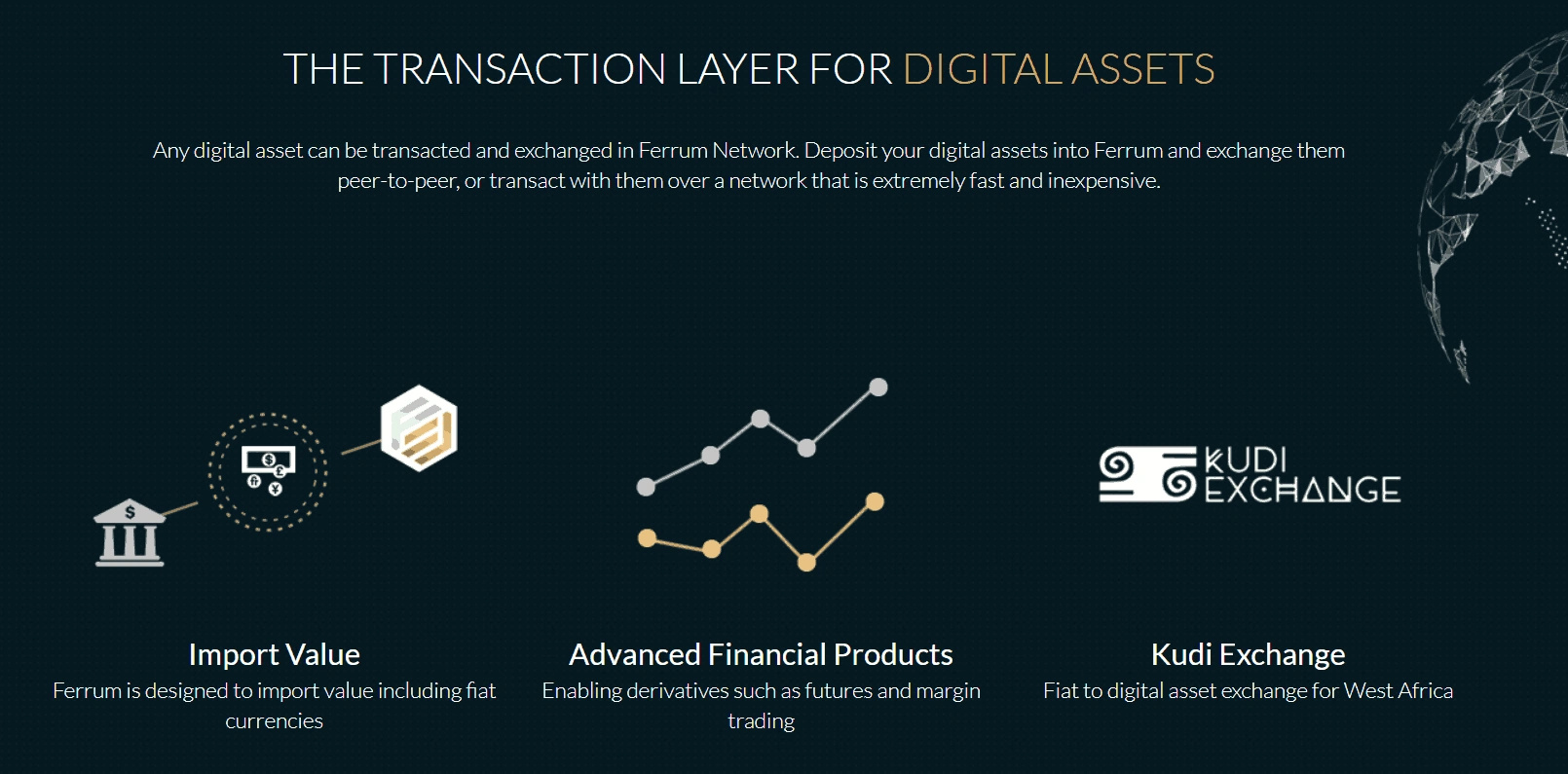 Ferrum Network has built a vertically integrated line of financial applications on top of the network which allows users to buy, exchange, transact, and store any digital asset with no counter-party risk. The primary
dApps
are UniFyre wallet, First Kudi (former Kudi Exchange), Infinity DEX, and the Ferrum Sub-Zero Wallet.
The team behind the network chose the name Ferrum after the element on the periodic table, Iron. Ferrum is the Latin name for iron. Ferrum is a unique element due to its extremely stable core. In an active state, any core heavier than Ferrum breaks down to become Ferrum, and any core lighter than Ferrum will fuse to become Ferrum. The team decided this is the perfect metaphor for Ferrum Network-the connecting element to all other blockchains.
Ferrum Token
The Ferrum Network has two tokens, one of which is a Utility token and the other a governance token.
FRM (Digital Asset & Utility Token)
FRM is the native cryptocurrency of the Ferrum Network and is required for users to interact with the network.
It is also used as the routing token for MultiSwap and is deflationary by way of Crucible.
Similar to Ethereum gas, Ferrum tokens are spent to run the transactions on the network. Because Ferrum has no miners, spending FRM tokens is necessary to prevent an attacker from spamming the network. FRM tokens are also used to reduce fees on the Fe DEX, and to import/export value to and from the network, among other necessary functions. Whenever FRM tokens are spent, they are burned.
When users send coins to Ferrum from the Bitcoin network, immediately Ferrum creates a unique Bitcoin address which is called the "lock address". No other user or external source in the world sees the private key for the lock address. The private key is created in distributed nodes within the Ferrum Network. When Bitcoin arrives at any user-locked address, the same amount of Bitcoin is then generated in the Ferrum Network. The user can spend, exchange, and use Bitcoin on the Ferrum network.[12][13]
FRMx (Digital Asset & Governance Token
FRMx is the native cryptocurrency of the FerrumX Network and is the necessary gas token for users to interact with the network.
FRMx is also deflationary in nature by way of Crucible and is also a Governance Token. It is required to be a part of our Governance Committee. The Governance Committee plays an integral role in the direction of Ferrum.[11][14]
Staking Partners)
Ferrum enabled staking for the following projects:
Barter Trade
Tixl
Pamp Network
Aga Token
Pork Chop
Crypto Cricket Club
Uptrennd
Bonk Token
DeFi Pie
Phoenix DAO
Walletreum
Gather
Foresight
Ofin.io
UniFyre Wallet
Unifyre is a Ferrum Network-powered wallet with in-app staking, "link drops" and decentralized private key backup. Key features include:
Link Drop technology: UniFyre users do not need any wallet addresses. They can send crypto to anyone, in any medium, using a link.
Multi-Layered Security: the private key is stored locally and protected by several layers of security, including server encryption.
Fast and secure crypto investments: a user can purchase digital assets using credit or debit cards.
Community benefits: there will be 3 tiers of UniFyre FRM holders each with their benefits - Ironhands (Tier 1), Gold Miners (Tier 2), and Titanium Masters (Tier 3).
FRM Holder Tiers and Benefits
Iron hands (100,000–250,000 FRM in UniFyre Wallet):
receive Link Drops of all qualifying listed projects
right to vote
1.5x rewards on all project AMAs
receive rewards for all quizzes
cashback on crypto purchases
Gold Miners (250,001–750,000 FRM in UniFyre Wallet):
receive Link Drops of all qualifying listed projects PLUS the matching amount of FRM
right to vote
2x rewards on all project AMAs
receive rewards for all quizzes plus matching equivalent in FRM
larger cash back on crypto purchases
Titanium Masters (750,001+ FRM in UniFyre Wallet):
receive Link Drops of all qualifying listed projects PLUS 2x matching amount of FRM
right to vote AND nominate a project
3x rewards on all project AMAs
receive rewards for all quizzes plus 2x equivalent in FRM
even larger cash back on crypto purchases
invitation to a private governing group [5]
First Kudi
First Kudi was founded in 2017 to bring the revolutionary technologies of blockchain and digital currencies to individuals on the African continent. First Kudi was built in partnership with Ferrum Network. With First Kudi a user can buy Bitcoin and a digital U.S. Dollar stablecoin using local currencies directly through one's bank account. First Kudi is the only digital currency exchange in Africa to offer US Dollar stable support via the Gemini dollar. The First Kudi mobile app allows users to make automated and instantaneous group payments for payroll or to business partners.
Sub-Zero Wallet
Sub-Zero Wallet is mobile cold storage for digital assets using an offline Android phone secured by military-grade technology. The Sub-Zero Wallet uses a series of QR codes to interact with the Ferrum Network decentralized wallet. [6]
Team
The Ferrum Network Team is comprised of passionate blockchain experts with over 50 years of collective experience in the crypto space.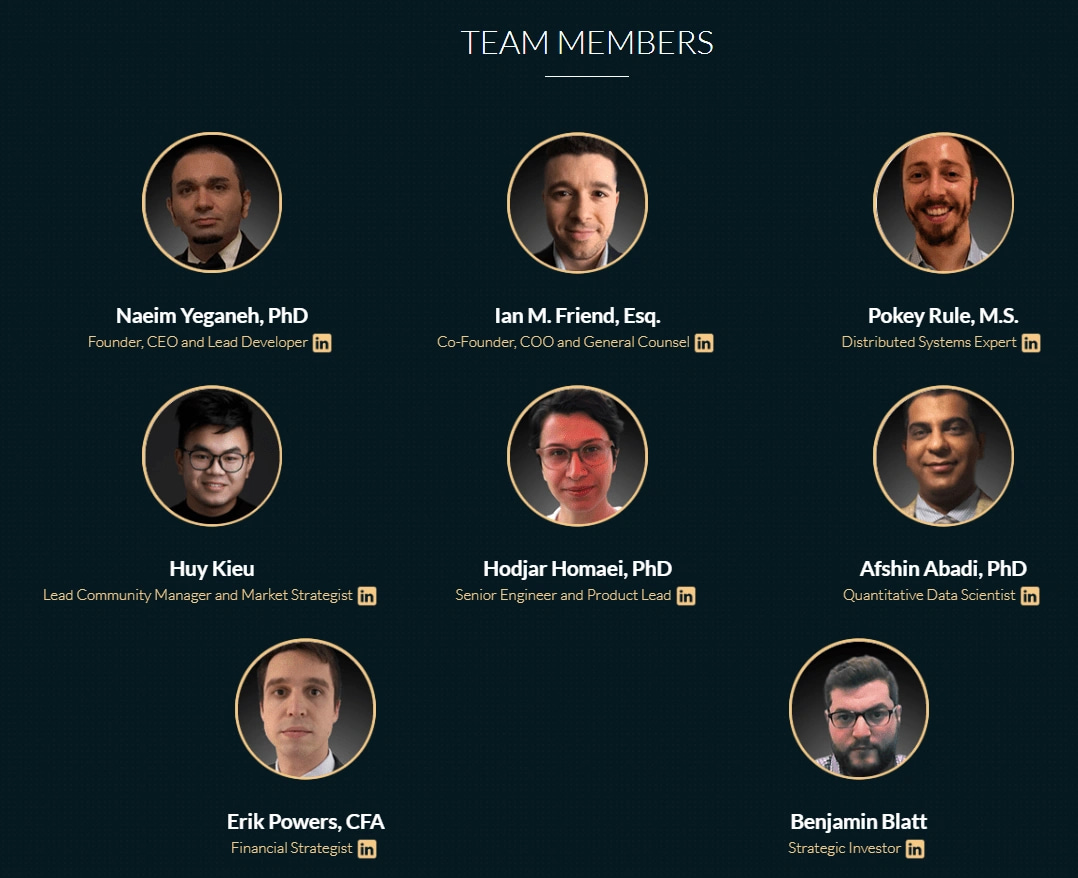 Naiem Yeganeh, Ph.D. - Founder, CEO, and Lead Developer
Ian Friend Esq.- Co-Founder, COO, and General Counsel
Erik Powers - Financial Strategist
Dominik Swierkot - Head of Marketing
Hadjar Homaei, Ph.D. - Senior Engineer and Product Lead
Benjamin Blatt - Strategic Investor
Pokey Rule, M.S. - Distributed Systems Expert[7]
Advisors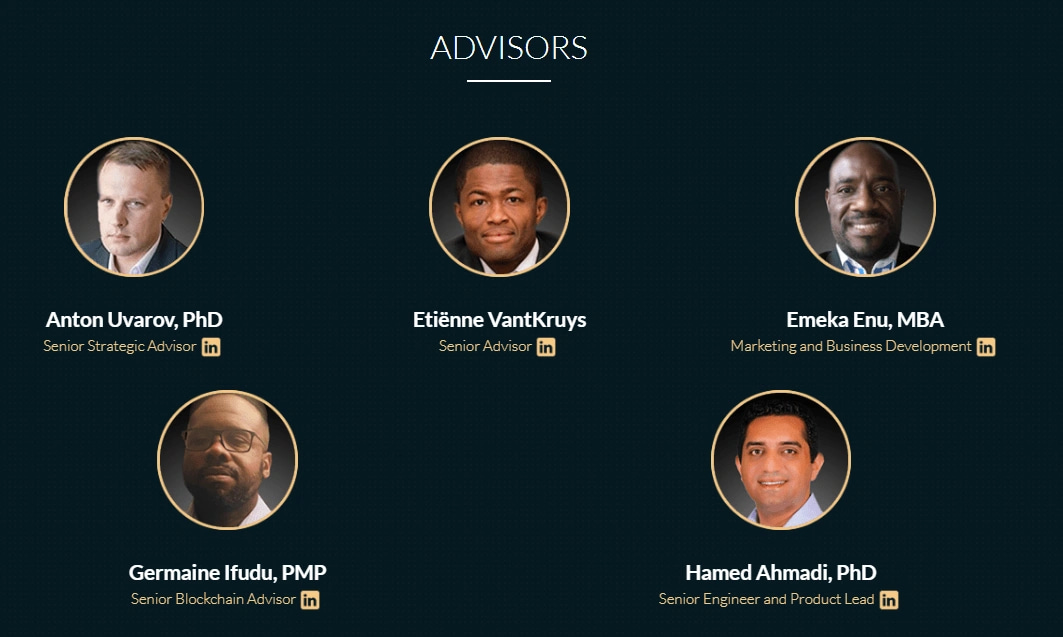 T.K. Hamed - Strategy & Growth Advisor
Etiënne VantKruys - Senior Advisor
Emeka Enu, MBA. - Marketing and Business Development
Germaine Ifudu, PMP - Senior Blockchain Advisor
Jing Cheng - Senior Software Engineer at Google
Hamed Ahmadi, Ph.D. - Senior Engineer and Product Lead
See something wrong?
Report to us.
Ferrum Network
Did you find this article interesting?