FTM (token)
FTM is the primary token on the Fantom network, a Directed Acyclic Graph (DAG) smart contract platform providing decentralized finance (DeFi) services to developers. FTM is used for securing the network through staking, it is used for governance, payments, and for network fees. FTM is available as a native mainnet token, as ERC-20 token, and as a BEP-2 token. [1][2][3][4]

Utility
Security
The primary function of the FTM token on the Fantom platform is to secure the network through the use of a Proof-of-Stake system. To participate in this process, validator nodes must maintain a minimum balance of 3,175,000 FTM, and stakers must lock up their tokens. In exchange for these services, both nodes and stakers receive rewards in the form of epoch rewards and fees. The system's design aims to prevent centralization and promote environmental sustainability. [1]
Payments
The FTM token is suited for payment transactions due to the high-throughput, fast finality, and low fees offered by the Fantom network. Money transfers on Fantom take approximately one second and incur a cost of approximately $0.0000001. [1]
On-chain governance
FTM plays a critical role in on-chain governance within the fully permissionless and leaderless decentralized ecosystem of Fantom. All decisions regarding the network are made through the on-chain governance process, enabling stakers to propose and vote on changes and improvements. Participation in the voting process requires the possession of FTM tokens, which serve as the governance token. [1]
Network fees
FTM serves as the currency for network fees on Fantom, including transaction fees, smart contract deployment fees, and new network creation fees. A minimum fee barrier exists to deter spam attacks that could otherwise disrupt network performance and flood the ledger with irrelevant data. Despite being relatively inexpensive, the fee structure on Fantom is designed to impose high costs on malicious actors attempting to launch an attack. [1]
Tokenomics
The initial token launch date for FTM was on the 15th of June, 2018. The total supply of FTM is 3.175 billion tokens, of which 2,134,638,448 FTM is in circulation. The supply of FTM is expected to be fully vested on 31 December 2025. [3][4]
Initial Distribution
The initial token distribution of FTM is as follows:
32.75% is allocated to Block Rewards
12.00% is allocated to Advisors/Contributors
6.00% is allocated to Strategic Reserve
1.57% is allocated to Public Sale
11.69% is allocated to Private Sale II
25.35% is allocated to Private Sale I
3.15% is allocated to Seed Sale. [4]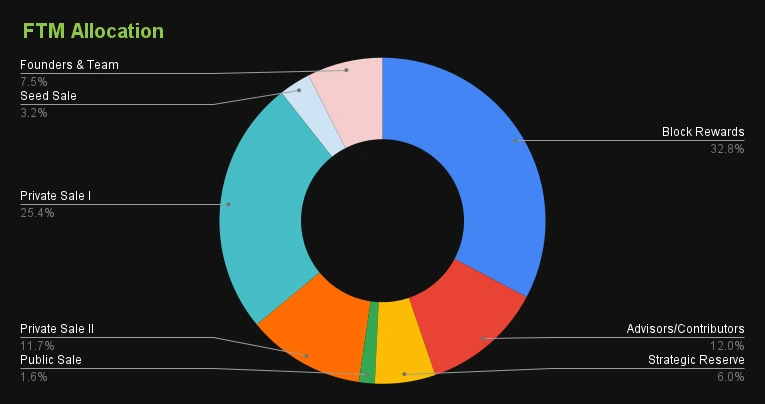 Funding Rounds
Fantom Foundation has raised a total of $40.1M from 3 funding rounds with $40M raised from a Series B round in June 2018. [5]
$100,000 was raised from Block Crafters Capital during the initial coin offering in April 2018. In May 2018, Fantom Foundation raised an undisclosed amount from Kosmos Capital in a Venture Round. In June 2018, Fantom Foundation raised $40M from firms including Hyperchain Capital, Signum Capital, 8Decimal, Arrington XRP Capital, Bibox Fund, Link VC, Nirvana Capital, and JRR Crypto, among others. [6][5]
See something wrong?
Report to us.
FTM (token)
Did you find this article interesting?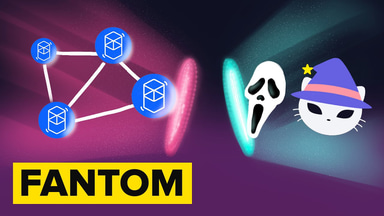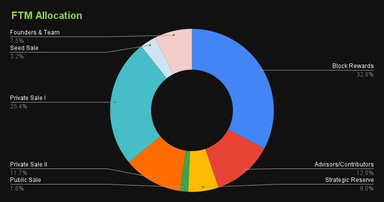 REFERENCES
[3]
coinmarketcap=fantom
Apr 20, 2023
[4]
coingecko-fantom
Apr 20, 2023
[5]
crunchbase on funding rounds
Apr 20, 2023
[6]
fintech global - fantom funding
May 1, 2023