Gary Vaynerchuk
Gary Vaynerchuk is a Belarusian-American entrepreneur, author, and internet personality who is known in the crypto space for being the CEO of VeeFriends, a character based NFT project. [1]

Vaynerchuk has achievements in the field of digital marketing and social media, where he established VaynerMedia, a digital marketing firm that assists businesses in utilizing social media to create brand awareness and foster customer engagement. Furthermore, he is an author and speaker, with numerous publications on entrepreneurship and social media. He is also a frequent presenter at conferences and events globally. [2]
Early Life
Gary was born on November 14, 1975, in Babruysk, in the former Soviet Union (now Belarus). He and his family came to the United States from Belarus in 1978 and initially settled in Queens, New York. They resided in a studio apartment with eight family members until relocating to Edison, New Jersey. At age fourteen, he began working in his family's business by bagging ice for $2 per hour. In the late 1990s, Gary recognized the potential of the internet and transformed his father's local liquor store, known as "Shoppers Discount Liquors," into one of the first e-commerce platforms for alcoholic beverages in the country, resulting in a substantial boost in revenue. During his tenure, Gary renamed the business to "Wine Library" and increased the company's yearly sales from $4 million to $60 million. He often describes himself as a "purebred entrepreneur" due to his successful business accomplishments. [2]
Career
During his time at Wine Library, Gary Vaynerchuk created one of the first long-form episodic video shows on YouTube, called WineLibraryTV in 2006. For five years, Gary produced an episode almost every day, and his ability to engage with his community and his charisma landed him appearances on national television shows like Ellen Degeneres and Conan O'Brien. Gary grew his family business by leveraging content, ecommerce, email marketing, and Google AdWords, and eventually became the voice of entrepreneurship online. In 2008, Gary gave a keynote at Web 2.0 in New York City that changed his career, leading to his $1 million ten-book deal with HarperCollins and the publishing of his first book, Crush It!, in 2009. Crush It! became an international bestseller and laid the foundation for Gary's principles on media, marketing, and communication. During this period, he also started angel investing in significant companies, including Facebook, Twitter, Tumblr, Uber, Snap, and Venmo.
In 2009, Gary co-founded VaynerMedia with his younger brother, AJ Vaynerchuk, replicating his success with WineLibrary for other businesses and brands. Gary did not raise startup funding and began the business in a conference room at Buddy Media. Within nine years, VaynerMedia grew to include over 800 employees, serving notable clients like PepsiCo, GE, Johnson & Johnson, Chase, and AbInBev, among others. [2]
Crypto and NFTs
In 2014, Vaynerchuk first learned about cryptocurrency through Aaron Batalion, a venture capitalist who introduced him to Bitcoin at SXSW. Initially, Vaynerchuk was skeptical of the industry and described it as sounding like it was from "outer space." However, the following year, Batalion and others explained Ethereum to him, and he made his first ETH investment when it was priced at $0.06. [3]

Although Vaynerchuk became interested in digital assets after the launch of CryptoKitties, he didn't become heavily involved until he connected with Roham Gharegozlou, the founder of Dapper Labs, in mid-2020. He was later introduced to another NFT project, CryptoPunks, by Kevin Rose, and after researching the field, he purchased his first CryptoPunk in January 2021. [3]
Some of his successful investments in NFTs include Bored Ape Yacht Club, Cryptopunks, Doodles, and World of Women. [3]
VeeFriends
VeeFriends is a venture that comprises transmedia, entertainment, and events, showcasing a set of 283 characters that were created and illustrated by Gary Vaynerchuk. These characters embody qualities and traits that Gary seeks to inspire in individuals and were brought to life using Web3 technology. [4]
In May 2021, Gary Vaynerchuk introduced the collection with the objective of connecting with his vast following, providing them with access to him, and financially rewarding them for their long-standing support. To prepare his audience for the launch, he delivered instructional content on the fundamental aspects of NFTs and cryptocurrency, targeting those with little to no experience in the field. [3]
The launch of VeeFriends was successful, and Vaynerchuk garnered considerable profits from the sales. Reports suggest that he earned $90 million in just 90 days. However, during a podcast, he revealed that his actual earnings were lower due to his 10% commission on secondary sales. He disclosed that his net earnings amounted to approximately $50 million. [3]
See something wrong?
Report to us.
Gary Vaynerchuk
Did you find this article interesting?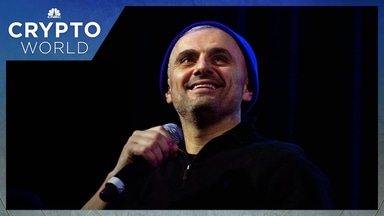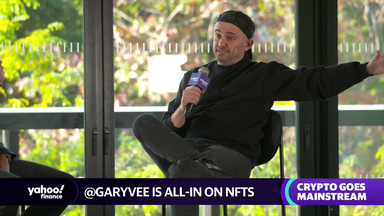 REFERENCES
[3]
Business of business
Mar 15, 2023