Hydro Whales Mining Club
Hydro Whales Mining Club is an environmentally friendly non-fungible token (NFT) project created by Sam Pitman that provides access to Bitcoin mining, DeFi opportunities, and real-world investments. The club aims to create an inclusive environment where participants can engage with these fields effortlessly. [1][2]
Overview
Founded in 2022 by Sam Pitman, the Hydro Whales Mining Club collection consists of 9999 NFTs with a primary objective of establishing a sustainable revenue stream through Bitcoin mining while prioritizing environmental responsibility. By utilizing hydroelectricity in their mining operations, the club minimizes negative impacts on the environment. The revenue generated from mining activities is then reinvested in real-world and blockchain-based projects, creating additional income streams and compounding the club's mining revenue. This strategy enables long-term growth and financial stability for the club and its members. [2][3][4]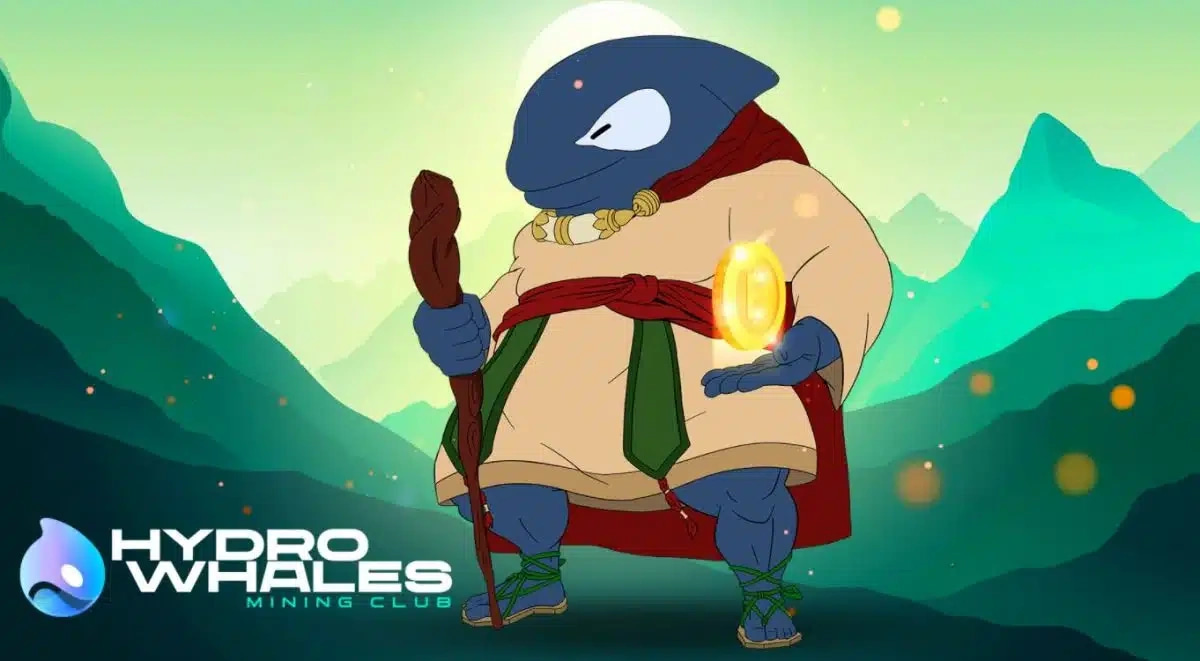 To ensure substantial portfolio growth, the Hydro Whales Mining Club implements an initial six-month compounding period before distributing holder payouts. During this period, approximately 4.5 BTC flows into the club's treasury on a monthly basis. This strategic approach allows the club to maximize its potential and generate significant returns for its members.
[2]
[3]
Utility
Owning a Hydro Whales Mining Club NFT offers a wide range of benefits that the team aim to expand over time. [5]
Bitcoin Mining Rewards
Each NFT holder receives a share of the BTC mined through our hydro-energy powered BTC mining farm.
Token Payouts
NFT holders receive a regular distribution of our tokens, which have a diverse array of utilities.
Community Wallet Rewards
NFT holders receive equal rewards from our community wallet during monthly drawdowns.
P2E Game Access
NFT holders can enjoy exclusive privileges, early access, and the opportunity to contribute to the development of our play-to-earn (P2E) game.
Masterclasses
As an NFT owner, users can gain access to exclusive masterclasses and seminars conducted by industry professionals.
Metaverse Land Access
All NFT holders gain entry to the purchased Metaverse land, which will be developed and utilized by our community.
Real-Life Events
The Hydro Whales Mining Club team aim to organize entertaining and educational events globally, open to all NFT holders, providing valuable networking opportunities.
Early Access
Hydro Whales actively negotiates early access to other projects, benefiting all NFT holders with privileged entry.
[4]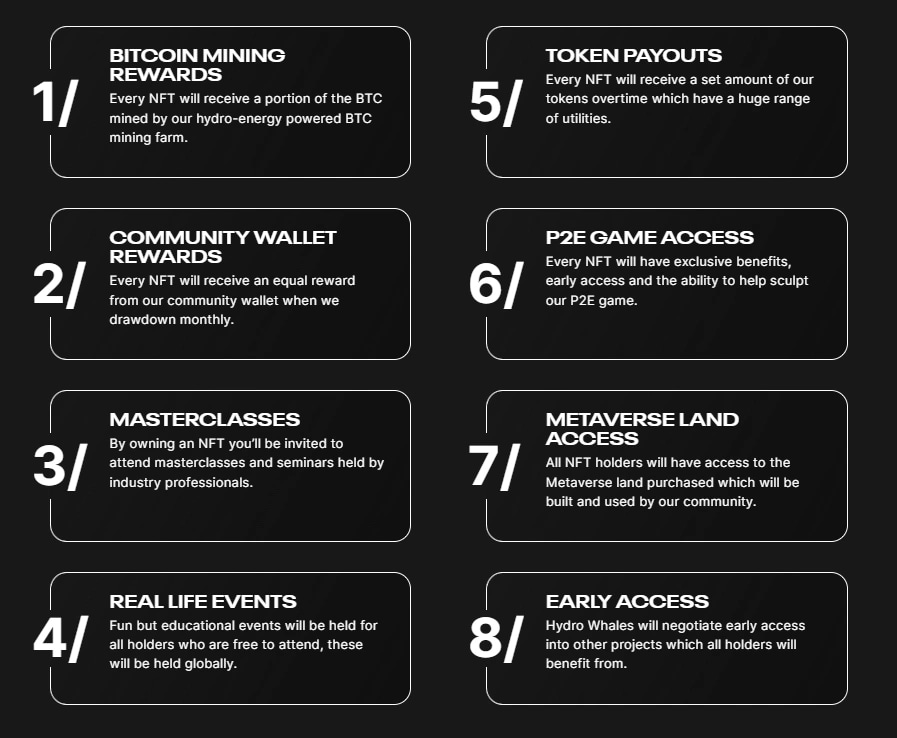 Total Supply and Minting
The Hydro Whales Mining Club is an Ethereum blockchain-based NFT collection consisting of 9,999 NFTs released in four distinct phases. [5]
Phase 1
During Phase 1, the first 1,000 NFTs were available for minting at a price of $350. While it was possible to purchase a Phase 1 NFT on the secondary market and still enjoy the benefits, the secondary market sale could only occur once for the benefit to remain active. The minting progress for Phase 1 has been completed with 1,000 out of 1,000 NFTs minted. [5]
Phase 2
In Phase 2, an additional 2,000 NFTs were released at a price of $400. NFT holders in this phase had the chance to compete for $25,000 worth of prizes. Additionally, voxel characters were created exclusively for Phase 2 NFT holders, and 25 miners were purchased and deployed. The minting progress for Phase 2 has been completed with 2,000 out of 2,000 NFTs minted. [5]
Phase 3
Phase 3 introduced 2,000 more NFTs, priced at $425. NFT holders in this phase received airdrops worth $25,000, along with exclusive 3D 4K characters created specifically for Hydro Whale NFT holders. Furthermore, 25 miners were purchased and deployed as part of the ongoing development. The minting progress for Phase 3 has been completed with 2,000 out of 2,000 NFTs minted. [5]
Phase 4
The final phase involves the release of 4,999 NFTs, priced at $450. Random NFT holders have the opportunity to win a $50,000 giveaway, and 125 miners are purchased and deployed. The Hydro Whales Mining Club community also ventures into purchasing land in the Sandbox platform, creating more opportunities for the community. The minting for Phase 4 is scheduled to take place on July 19, 2023 1PM EST. [5][7]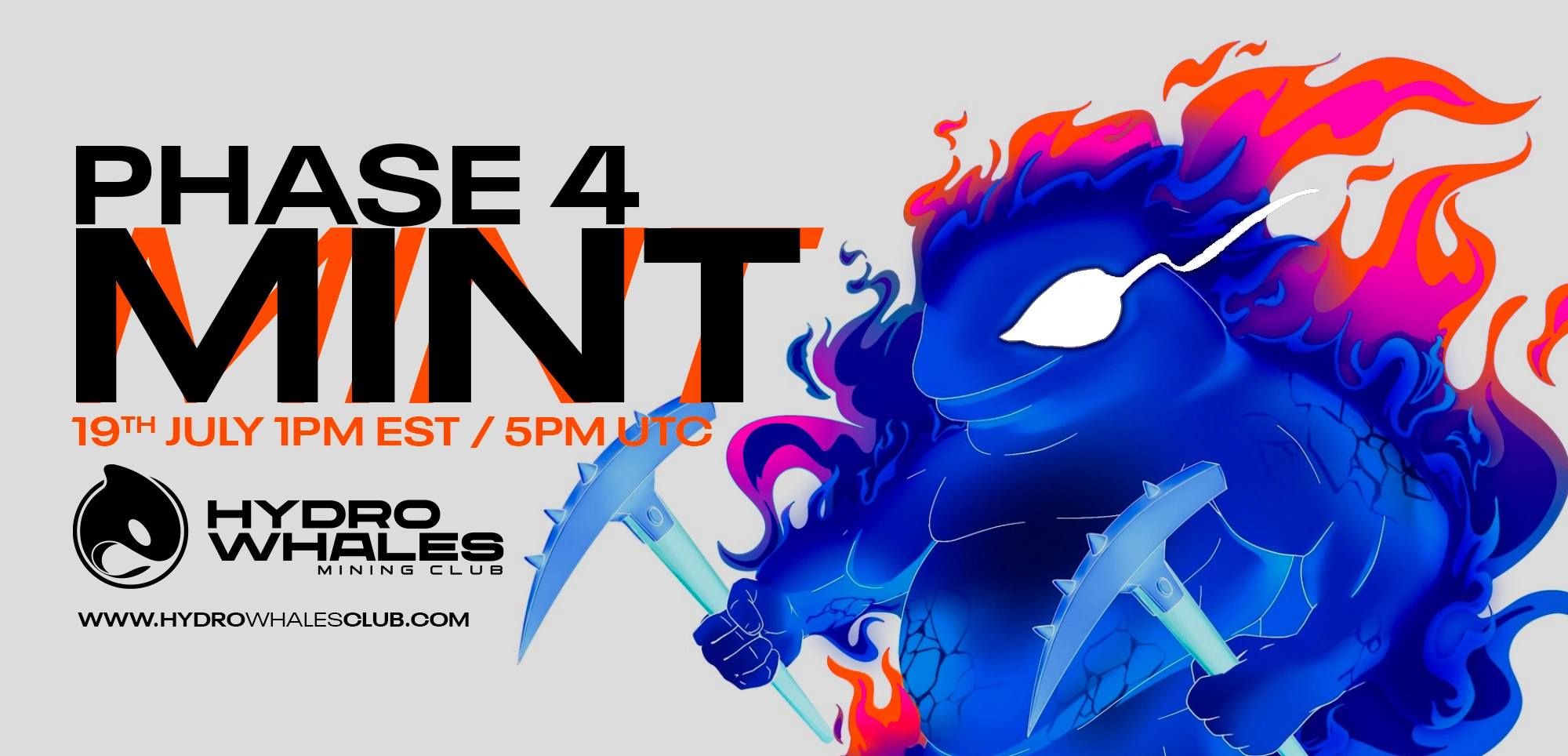 Mining
Bitcoin Mining
Hydro Whales Mining Club focuses on Bitcoin mining as a central revenue stream. The project currently operates 120 S19 Pro ASIC miners, with plans to expand further. After completing phase four, the mining operations are projected to mine approximately 4.5 BTC monthly. The club also aims to diversify its mining activities by exploring opportunities in other cryptocurrencies, capitalizing on potential growth in altcoins. [5]
Altcoin Mining
Hydro Whales Mining Club also explores alt-coin mining as a potentially profitable investment opportunity. By leveraging early coin opportunities and becoming a significant player in the blockchain ecosystem, the club aims to generate daily cash flow, which can be reinvested into other projects. An example of such investment is Kadena mining, which demonstrates potential profitability over time. [5][6]
Profit Distribution
The profits generated from mining operations are divided into three parts to ensure equitable distribution. Initially, during the first six months, 33.33% of the profits are paid directly into the community wallet, allowing for significant scaling of Hydro Whales' investments. This distribution strategy is designed to maximize returns and benefit NFT holders. [5]

See something wrong?
Report to us.
Hydro Whales Mining Club
Did you find this article interesting?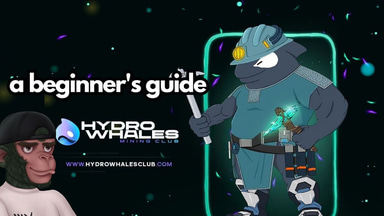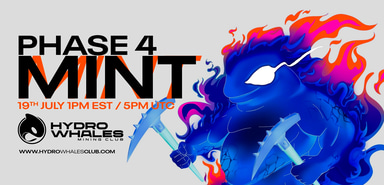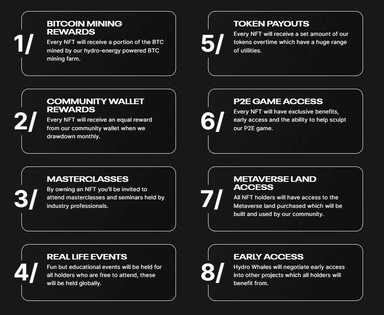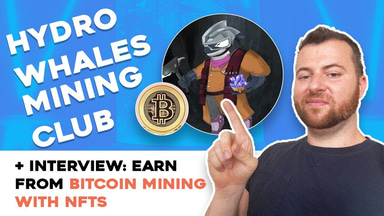 REFERENCES
[1]
Hydro Whales website
Jun 29, 2023
[2]
NFTevening on Hydro Whales
Jun 29, 2023
[3]
Linkedin profile
Jun 29, 2023
[4]
NFTgo Hydro Whales
Jun 29, 2023
[6]
Medium post on Hydro Whales
Jun 29, 2023
[7]
Announcing phase 4
Jun 29, 2023