King Finance
King Finance is a decentralized finance (DeFi) ecosystem comprising multiple elements such as King Floki, King Pad, and King Land. This expansive DeFi platform provides a diverse array of financial services, investment avenues, and decentralized applications (DApps), all tailored to empower participants within the cryptocurrency landscape. Launched on the 5th of February 2023 on the Binance Smart Chain, its core mission is to nurture the growth of digital services within the King ecosystem. As part of its enduring vision, the $KING token will be systematically integrated to serve as the official currency within the ecosystem.[1][2]
Overview
In 2021, KING's journey began under the name King Floki, but a team known for its trustworthiness later acquired it and rebranded the project as KING. This transformation marked the genesis of a dynamic venture that offers a multifaceted range of cutting-edge services, including a state-of-the-art metaverse, a launchpad facilitating startup financing, and a real estate enterprise committed to delivering equitable returns to its shareholders.[3]
KING stands as the parent company, overseeing the development of three exceptionally innovative decentralized finance services. In today's landscape, KING emerges as one of the most comprehensive and distinctive players in the industry. It encompasses a fully interactive and imaginative metaverse, a launchpad dedicated to nurturing startups and ensuring investor security, and King Land. All these components harmoniously merge within the company's circular economy framework, where each branch synergistically supports the others, fostering the highest standards of innovation throughout the business.[4][5]
King Ecosystem
King Floki
King Floki is an innovative metaverse crafted in WebGL, designed to enhance accessibility and enrich the gaming experience for people of all ages. kingfloki.finance can be seamlessly enjoyed via any internet browser with a mere 5Mb download speed requirement, ensuring a smooth and uninterrupted gaming session. Our metaverse is thoughtfully designed to cater to a diverse audience, including children, teenagers, and adults. King Floki offers a distinctive gaming environment where users can engage in activities such as chatting, socializing, customization, creation, fashion, competition, music enjoyment, trading, and much more, all within the accessible parameters mentioned below.
Access to King Floki can be obtained through a Web3 login or a standard email login. Upon entry, users have the opportunity to select their own unique username, which will be prominently displayed in the multiplayer game.[6]
King Floki (KF) introduces its inaugural collection of wearable non-fungible tokens (NFTs), a creative assortment of designs that users can customize for their metaverse characters. With over 2 million possible combinations, these NFTs offer exclusivity and trading opportunities as they become rarer through the minting process. Users can discover five rarity levels (Common, Rare, Epic, Legendary, and 1/1 pieces) and five distinct traits (hat, eyes, mouth, outfit, skin, and special). The likelihood of obtaining wearables is directly tied to their rarity, making it more challenging to find higher-rarity items in a single mint. This randomized system allows users to test their luck and enhance their virtual outfits as they engage in minting activities.[7]
King Pad
KingPad is a revolutionary launchpad that allows crypto startups with good business plans to find a way through and start their fundraising on the right foot. This innovative platform strives to empower entrepreneurs by providing a secure avenue for startups to present their products to a substantial pool of potential investors, recognizing the pivotal role startups play in shaping our future.[8]
KingPad distinguishes itself by implementing a meticulously structured mandatory vesting process, addressing the issue of individual greed commonly observed in crypto launches. Through our user-friendly platform, kingpad.finance, investors can easily access a curated list of startups that have met KING's stringent criteria and undergone proportional mathematical evaluations. KingPad is committed to stringent security measures to safeguard investors and boasts strategic partnerships with renowned crypto security brands, such as assuredefi.com.[9][10]
King Land
KingLand, the latest registered branch, is dedicated to assembling a network of highly competitive real estate agents across various global locations. Its primary objective is to ensure that real estate assets acquired by KING possess the potential for delivering a well-balanced return on investment. This strategic initiative aims to enable users to participate in a thriving ecosystem by acquiring fractional ownership of land, thus securing proportionate returns.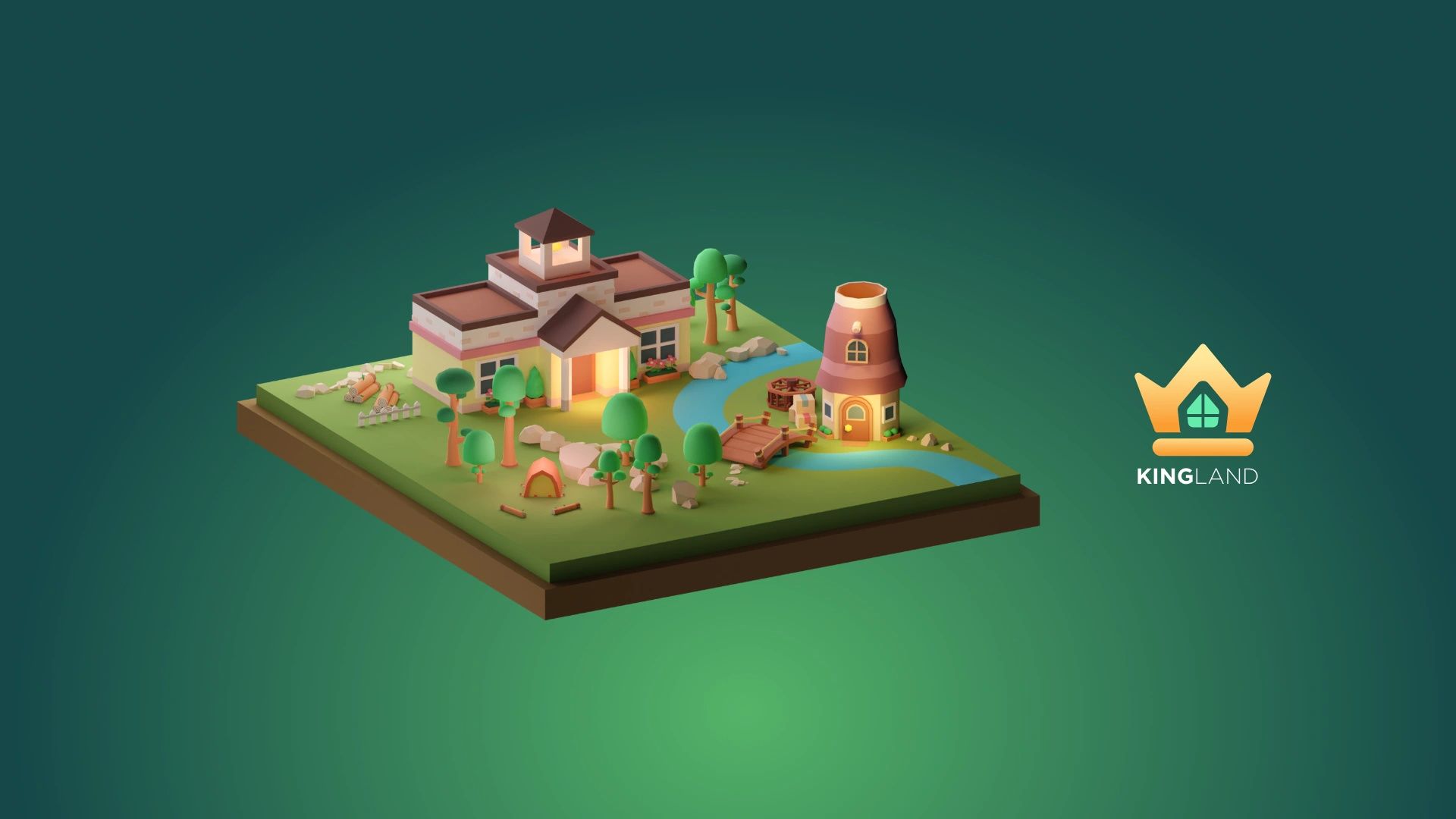 For instance, consider a property valued at $1,000,000, with an investor having invested $10,000 in a 1% fraction of the property. This investor stands to receive $120 per month as their share of the monthly income generated, which, in this case, is $12,000. Now, envision a scenario where, after six months, the property appreciates in value to $1,500,000. In this situation, the aforementioned investor would receive a proportionate sum of $15,000 as part of their return on investment. KingLand offers an innovative way for users to participate in the real estate market and benefit from potential value appreciation.
[11]
$KING
$KING is a native currency of King Finance which operates on the Binance Smartchain. It was launched in 2023 and raised about $125,000 in its first presale.
Boasting a fixed supply of 100,000,000 tokens, $KING operates as a deflationary asset, aiming for value appreciation and utility within the ecosystem. $KING is accessible on the Binance Smartchain and will soon be available on numerous global exchanges.
The ultimate aim for $KING is to attain full decentralization, free from taxation, and seamless accessibility on major global platforms. This transition will materialize once the currency is seamlessly integrated and harmonized within the overarching business model[12][13]
KingPass
KingPass grants individuals a unique and exclusive status within KING's ecosystem and the broader crypto arena. If prioritized access, exclusive insights, decision-making authority, discounts, and recognition align with preferences, then this card becomes the ultimate destination.[14]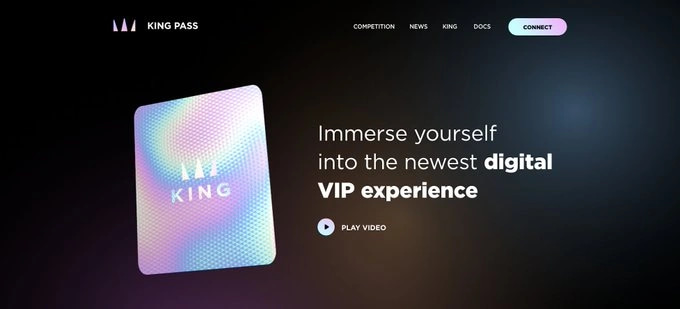 Presented as an NFT residing in the wallet, KING utilizes coding to ascertain the status of the subscription, determining eligibility for the VIP experience. KingPass is a limited, non-tradable asset, with only 1000 pieces in circulation. King Pass will allow users to mint exclusive wearable collections for their in-game characters at King Floki, granting them an in-game VIP experience.
[15]
Partners
StrikeX
Shido
Assure DeFi
Marvin Inu
LEONICORN | Swap
Voxel X Network
Team Member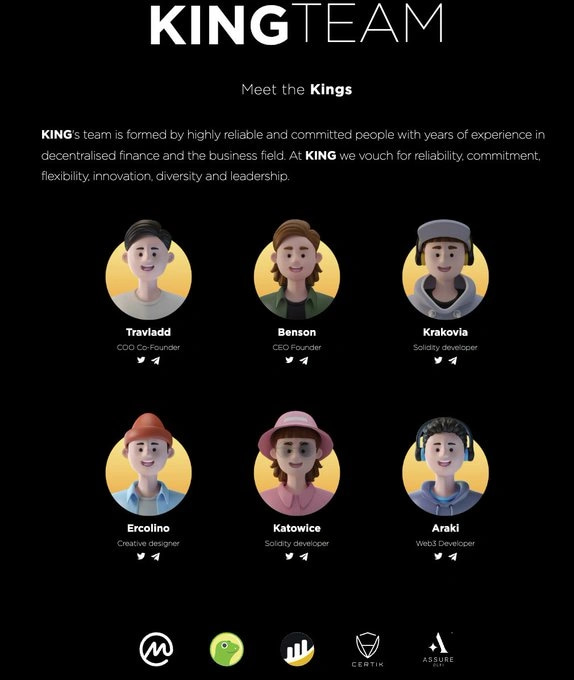 See something wrong?
Report to us.
King Finance
Did you find this article interesting?