Lark Davis
Lark Davis is a cryptocurrency investor and influencer from New Zealand, mostly known for his Youtube channel The Crypto Lark. His channel mostly covers Bitcoin and Web3 news, cryptocurrency overviews, and interviews. [1]

Education
Lark Davis obtained a Bachelor of Arts (B.A.) degree in Political Science and Government, French, and Spanish from the University of Auckland, New Zealand between 2008 and 2011. During his undergraduate studies, his primary focus was politics and languages, taking courses in international relations, security, social justice, global economics, policy, and law. French was his second major, and he took a wide array of classes including language, European history, and translation. Spanish also formed an integral part of his undergraduate studies, although it was not his major. [2]
He then earned an Honors Degree in Political Science and Government from the University of Auckland in 2011-2012, which was an intensive year that included writing a 10,000-word dissertation on Russian foreign policy. Over the course of the year, he took courses in International Organizations, Contemporary Global Governance, Critical Issues in International Security, New Media Politics, Global Civil Society, and Economic Statecraft. [2]
Finally, Lark Davis obtained a Master's Degree in Political Science and Government from the University of Auckland between 2012 and 2013. His degree covered a wide breadth of topics during his undergraduate studies and Honors, and he gained skills in time management, academic writing, research, and critical analysis. His specializations focused on Russian foreign policy and U.S.-Russia relations in the areas of NATO, the EU, nuclear proliferation, and global security. [2]
Volunteering
In January 2011, he joined Amnesty International as a Campus Club President, a position he held for 12 years and 4 months. In this role, Lark was responsible for organizing meetings, liaising with head office, holding events, fund raising, getting petitions signed, and fostering enthusiasm for human rights issues. [2]
Lark's commitment to social justice led him to expand his volunteering efforts to include poverty alleviation. In January 2011, he also began volunteering with Oxfam, an international organization focused on poverty alleviation. Lark worked closely with the Oxfam team leaders for a couple of years to provide assistance in the running of the Trail Walker fundraising event. His duties included liaising with medical officers, assisting the IT director, updating information boards, and registering teams when they initially arrived. [2]
Career
Lark Davis began his career as a Graduate Teaching Assistant at The University of Auckland from February 2011 to November 2012, where he gained valuable academic skills such as time management, lesson planning, and grading a variety of assessments. He also worked as a Head Tutor for five months, managing and leading a team of three other tutors while liaising with the professor, students, and relevant support services. [2]
From June 2014 to June 2016, Lark worked as a teacher at Lexica Centre, where he prepared and taught classes. He then became a freelance Language Coach in January 2016, teaching languages online. [2]
In July 2017, Lark started his own YouTube channel, The Crypto Lark, where he creates continual updates on the cryptocurrency markets, Bitcoin, blockchain, and gives trading advice as well as crypto related tutorials to his viewers. [2][3]

Controversy
Pump-and-Dump Allegations
On September 29, 2022, Lark Davis faced allegations of "pump-and-dump" schemes by Twitter on-chain investigator ZachXBT. In a 17-part Twitter thread, Zach accused Davis of promoting "low cap projects to his audience just to dump on them shortly after", without disclosing that he was allegedly paid to promote them. Zach claimed that Davis made over $1.2 million through this pattern of behavior. [4][5]
Zach provided eight examples of Davis' crypto wallet receiving tokens from new crypto projects, with Davis subsequently tweeting or posting a video about them and then selling the tokens shortly after. The largest gain to Davis came from allegedly receiving 120,000 SHOPX tokens, with Davis tweeting about the project while simultaneously selling the tokens, resulting in a gain of $435,000. [4][5]
The following day, on September 30th, 2022, Davis denied the allegations and claimed he received nothing from the projects and the amounts he sold weren't enough to "dump the price." He also stated that his investments in projects are "always disclosed" on his YouTube channel. Davis added that he was following an investing strategy he teaches, selling the tokens upon launch, which he claims is a common investing practice for token sales. [4][6]
"To be clear, I always disclose on YT when I am invested in a token sale. I also shared these opportunities with my followers and subscribers well before the launch. (I shared them in pre-launch stage, the same time I purchased the tokens)"
Feud with the Cardano Community
On January 12th, 2023, Lark Davis made a controversial tweet, criticizing the Cardano and the project's lack of decentralized finance and retail decentralized applications (Dapps), and low transaction volumes. [7]
"#cardano impresses me. It has remained in the top 10 forever in spite of almost no #defi, few working retail dapps, and just 70,000 transactions per day on average. And yet, $ada holders continue to steadfastly believe in the potential of Cardano and the vision of the chain!"
Davis received backlash where some Cardano supporters responded to Davis' claims by highlighting the various products running on the Cardano blockchain, including DEXes, synthetics, borrowing and lending protocols, staking bonds, NFT bonds, and book/music tokenization. They also criticized Davis for not doing enough research and taking more responsibility for his statements. [8][10]
"What a strange passive aggressive tweet. We have DEXes, synthetics, multiple borrowing and lending protocols, are a pioneer in staking bonds, NFT bonds, book/music tokenisation and are a top 5 NFT market. On top of $8bn staked in an industry defining LIQUID staking PoS protocol" - ADA Whale
Other users accused Davis of engaging in unethical activities and misleading the crypto community, with some pointing out inconsistencies in his Twitter profile analytics and suggesting that he was playing to the gallery for ulterior motives. The overall sentiment from the Cardano community was that Davis' comments were inaccurate and unfair to the project and its followers. [9]
See something wrong?
Report to us.
Lark Davis
Did you find this article interesting?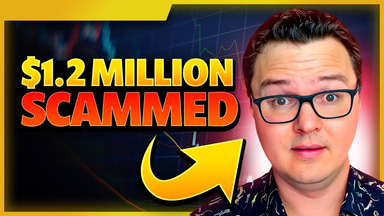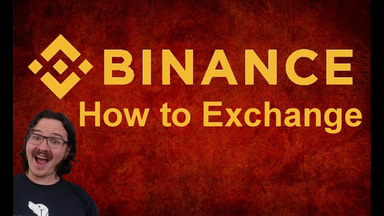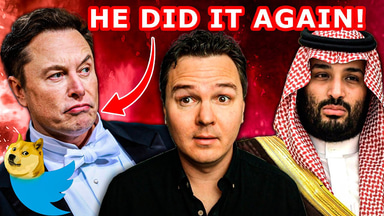 REFERENCES
[1]
Cryptoslate on Lark Davis
Apr 2, 2023
[2]
Lark Davis LinkedIn profile
Apr 2, 2023
[3]
The Crypto Lark Youtube
Apr 2, 2023
[4]
Cointelegraph on Lark Davis pump and dump
Apr 2, 2023
[6]
Lark Davis tweet denying accusation
Apr 2, 2023
[7]
Lark Davis cardano tweet
Apr 2, 2023
[8]
Cardano Feed on Lark Davis controversy
Apr 2, 2023
[9]
Coinedition on Davis-Cardano controversy
Apr 2, 2023
[10]
ADA Whale tweet
Apr 2, 2023