Limit Break
Limit Break is a blockchain gaming company that aims to provide an immersive web3 gaming experience to users all around the globe. [2] Limit Break is the company behind DigiDaigaku NFT collection.
Overview
Limit Break was founded in April 2021 by game designers Gabriel Leydon and Halbert Nakagawa who are also former executives of Machine Zone. The team behind the project has a wealth of experience in game design, having worked on several popular games in the past, including Final Fantasy XV: A New Empire, Game of War: Fire Age, Mobile Strike, and World War Rising. Limit Break offers two main products: DigiDaigaku and FreeNFT. [1]
DigiDaigaku
In August 2022, Limit Break released their first NFT project called DigiDaigaku with the release of the Genesis collection. Following their first collection, they released the rest of the core collection of DigiDaigaku: Heroes, Villains, Super Villains, Dragon Eggs and Baby Dragons. They also released two other sub-collections such as the Crafting Collections which consists of: Spirits, Dark Hero Spirits, Villain Potions, Super Villain Potions, Masked Villains and Dragon Essense; and the Adventure Key Collections: Castaways Adventure Key and Ether Orcs Adventure Key. [3][4]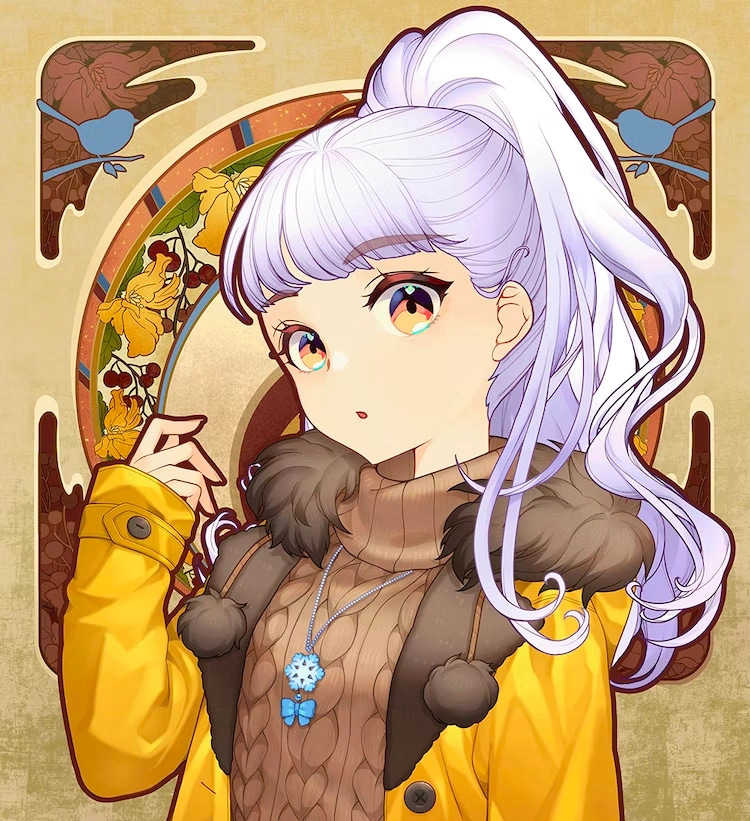 The Crafting Collection NFTs can be used with a Genesis NFT to create other characters of the core collection. For example, merging a Genesis NFT and a Spirit (from the crafting collection) will result in the creation of a Hero NFT.
The Adventure Key Collections are utility tokens that provide access to different features and benefits within the DigiDaigaku ecosystem. For example, the DigiDaigaku Genesis Adventure Key Castaways NFT allows holders to play the Castaways game as a specific DigiDaigaku Genesis character. This means that NFT holders can use their NFTs to unlock and access certain gameplay options within the game.
[3]
Gaming Experience
Additionally, the project has created a dedicated Adventure Hub that offers two blockchain games: Castaways and EtherOrcs. DigiDaigaku Genesis NFT holders can connect their crypto wallets to the website and use their characters to play these games. This allows NFT holders to use their NFTs as a form of authentication to access certain game features and experiences. [6]
Finally, the DigiDaigaku team has created several Quests for NFT holders, which range from unmasking villains to crafting potions. These Quests provide NFT holders with a chance to engage more deeply with the project and its anime-inspired characters, offering a sense of adventure, excitement, and community. Overall, it appears that the DigiDaigaku NFTs are designed to provide holders with unique experiences within the broader DigiDaigaku ecosystem. [5]

FreeNFT
On March 15, 2023, it was announced that Limit Break, a blockchain-based gaming company, would acquire FreeNFT, a California-based firm that gave away NFTs to collectors. [7]
FreeNFT, which was founded in late 2022 by Silicon Valley entrepreneurs Igor Lenterman, Lucas Lenterman, and Harvey Pratt, specialized in promoting NFTs to build a community. The company spotlighted Web3 gaming and NFT projects to its vast community of followers while limiting non-human participants (bots). The company created custom whitelists, performed deep analytics of registrants to ensure audience integrity, and hosted its own mints. [7]
Limit Break recognized NFTs as a tool for developers to engage and connect with audiences worldwide and offered free distribution and promotion of NFTs to grow and expand the space. The acquisition of FreeNFT gave Limit Break access to a powerful promotional tool to launch their own Free NFTs, and collectors gained the opportunity for Free NFTs. [8]
"We welcome FreeNFT's founders to what will surely become the most rewarding NFT distribution platform on earth. We will create a more participatory and vibrant NFT community where creativity and innovation thrive. This launchpad will give developers the opportunity to showcase their talents and reach a broader audience, while collectors enjoy the benefits of being a part of the growing Free-to-Own ecosystem Limit Break sparked with its DigiDaigaku collection last summer" - Gabe Leydon, CEO of Limit Break.
Super Bowl Commercial
Through the use of FreeNFT, Limit Break was able to do an NFT giveaway during the Super Bowl Commercial in February 2023. This brought the free NFT model to the masses and increased the adoption of the DigiDaigaku collection, making it one of the most expensive collections on OpenSea. With that in mind, Limit Break continued supporting creators by providing a platform to give their NFTs away for free, which eliminated risk factors and broadened awareness. [9]

Funding
In August 2022, Limit Break raised $200 million in two funding rounds to build massive multiplayer online (MMO) web3 video games. Paradigm, a crypto venture capital firm, led the funding, with the money being used to create games that replace "Free to Play" (F2P) games using Web 3. The company aims to use the funding to introduce a new "Free to Own" (F2O) model that revolves around free mints for Genesis NFTs as well as airdrops for other NFTs. [10]
Other investors who participated in the funding rounds include Josh Buckley, Standard Crypto, FTX, Coinbase, and Positive Sum. [10]

Team
Gabriel Leydon: Co-founder & Chief Executive Officer
Halbert Nakagawa: Co-founder & President
Zachary Kelman: Chief Legal Officer
Thomas Hong: Chief Creative Officer
Mary Costello: Chief Talent Officer
Jai Kim: Chief Technical Officer
Neal Nakagawa: Chief Marketing Officer
Brendan Burke: Head of Design
Richard Heins: Head of Production
Maz Mirabedini: Vice President of the platform
Jodi Pittman: Vice President of Finance
See something wrong?
Report to us.
Limit Break
Did you find this article interesting?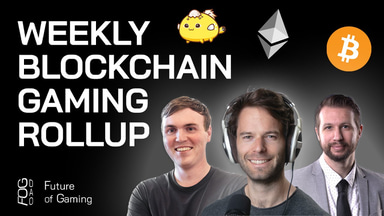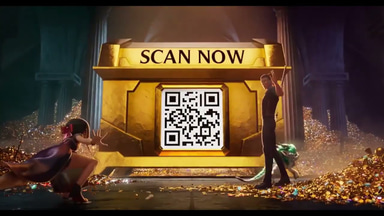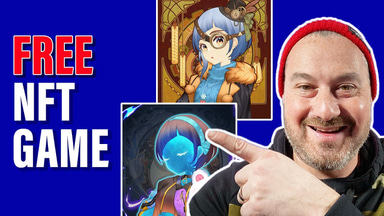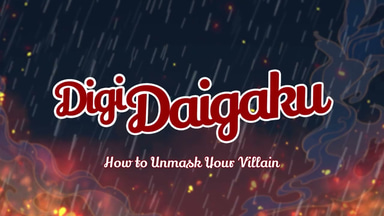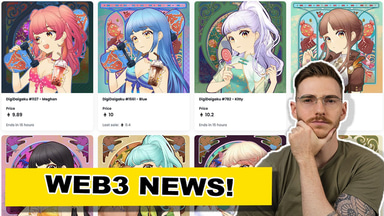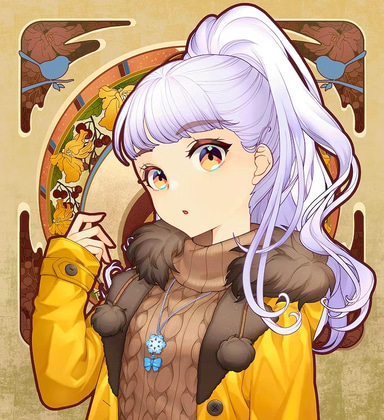 REFERENCES
[1]
Limit Break website
Apr 4, 2023
[2]
Limit Break LinkedIn
Apr 4, 2023
[3]
NFTevening on DigiDaigaku
Apr 4, 2023
[4]
DigiDaigaku Website
Apr 4, 2023
[7]
Businesswire on FreeNFT acquisition
Apr 4, 2023
[8]
wvnews on FreeNFT acquisition
Apr 4, 2023
[9]
NFTnow on SuperBowl Ad
Apr 4, 2023
[10]
The Defiant on $200 million funding
Apr 4, 2023
[11]
Limit Break team
Apr 4, 2023