Marc Boiron
Marc Boiron is the CEO of Polygon, a Layer-2 solution of Ethereum. [1]
Early Life and Education
Boiron holds a Bachelor of Business Administration with a specialization in Entrepreneurship from Middle Tennessee State University, where he was part of the Varsity Men's Tennis Team. After graduation, he pursued a dual-degree program in JD/MBA with a specialization in Finance between 2008 and 2012 at Penn State Law. He was a volunteer at the Volunteer Income Tax Assistance program and Managing Director at Nittany Lion Fund. He was also part of the Beta Gamma Sigma Society and Woolsack Honor Society. [2]
Career
During his studies at Penn State, Boiron worked as a research assistant at the Penn State Center for the Study of Mergers & Acquisitions. He conducted research and authored a 120-page chapter for Professor Samuel Thompson's treatise on mergers and acquisitions. This chapter provided a guide for drafting joint venture agreements within limited liability companies or limited partnerships, along with a section covering antitrust and federal income tax aspects of joint ventures. They also researched and revised a submission to the Federal Trade Commission (F.T.C.) regarding amendments to Horizontal Merger Guidelines. [3]
In 2010 he worked as a summer intern at Morgen, Evan and Company. His responsibilities included conducting financial analyses for technology companies involved in cross-border mergers and acquisitions, pitching sell-side deals to private equity firms, and managing the distribution of weekly newsletters covering topics. [3]
His legal experience includes working at Ricards, Layton and Finger for four years, where he initially held the position of law clerk and afterwards of a corporate associate. He was also an adjunct professor of law at Chapman University, for the Practice Foundations course. [3]
Boiron held the position of Partner in the area of Blockchain and Securities at FisherBroyles and Manatt, Phelps, and Philips, where he advised technology companies on issues related to blockchain, encompassing token distribution and cryptocurrency laws, among others. He also provided guidance to startups regarding both conventional financing methods and crowdfunding. [3][4]
When I was outside council I basically worked kind of as outside general counsel for most companies. So companies would come and they'd say "you know, here's what I want to do", and it would always have to do with crypto in one way or another. - Marc Boiron on an podcast [7]
dYdX
In February 2021, Boiron became the Chief Legal Officer of dYdX, a decentralized exchange backed by a16z, Polychain, and Paradigm. He held his position for nearly two years, where he would advise on regulations and legal issues. [3]

Polygon
In August 2022, he started his position as Chief Legal Officer at Polygon Labs, and a year later, he became the Chief Executive Officer. After the reshuffle of executives, Polygon co-founder Sandeep Nailwal became the executive chairman of Polygon Labs, and Ryan Wyatt, the previous President, transitioned into an advisory role. [5][6][9]

During an interview, Boiron revealed his interest in two chains, Bitcoin and Ethereum. He added that Ethereum was the reason why he started being active in the space, as it offers possibilities that Bitcoin cannot. He sees that all chains will end up with the same clogging issue as Ethereum, and considers Polygon as the scaling solution that will solve this problem. [8]
For me, it's like go build go go work at the place where you are going to see some real scaling happen, and I think for me that's why I got super interested in Polygon. - Boiron during an interview [8]
See something wrong?
Report to us.
Marc Boiron
Did you find this article interesting?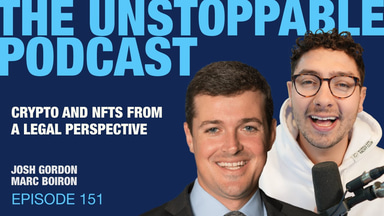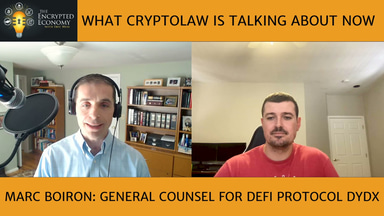 REFERENCES
[1]
Polygon Co-Founder Jaynti Kanani Steps Down
Oct 5, 2023
[3]
LinkedIn - Experience
Oct 5, 2023
[4]
Polygon Hires New Chief Legal Officer Marc Boiron to Navigate Web3's Regulatory Landscape
Oct 5, 2023
[5]
Polygon Labs Promotes Boiron to CEO; President Wyatt to Depart
Oct 5, 2023
[6]
Polygon Hires New Chief Legal Officer Marc Boiron to Navigate Web3's Regulatory Landscape
Oct 5, 2023
[7]
What Cryptolaw Is Talking About Now - Marc Boiron, General Counsel for DeFi Protocol dYdX
Oct 5, 2023
[8]
Crypto and NFTs From a Legal Perspective with Marc Boiron, Chief Legal Officer at Polygon
Oct 5, 2023
[9]
Polygon Elevates Marc Boiron to CEO
Oct 5, 2023