Sandeep Nailwal
Sandeep Nailwal is an Indian entrepreneur, software developer, and co-founder of Polygon. Nailwal is also the founder of India's Crypto Covid Relief Fund and Scopeweaver which is India's largest marketplace for professional service.[1][19]

Early Life & Education
At the National Institute of Industrial Engineering (Nitie), one of the best universities in India, Nailwal majored in computer science and earned his MBA with a focus on information technology in 2014. Sandeep then served as the director of technology at Welspun, the biggest textile business in Asia, and as a consultant for Deloitte.[2]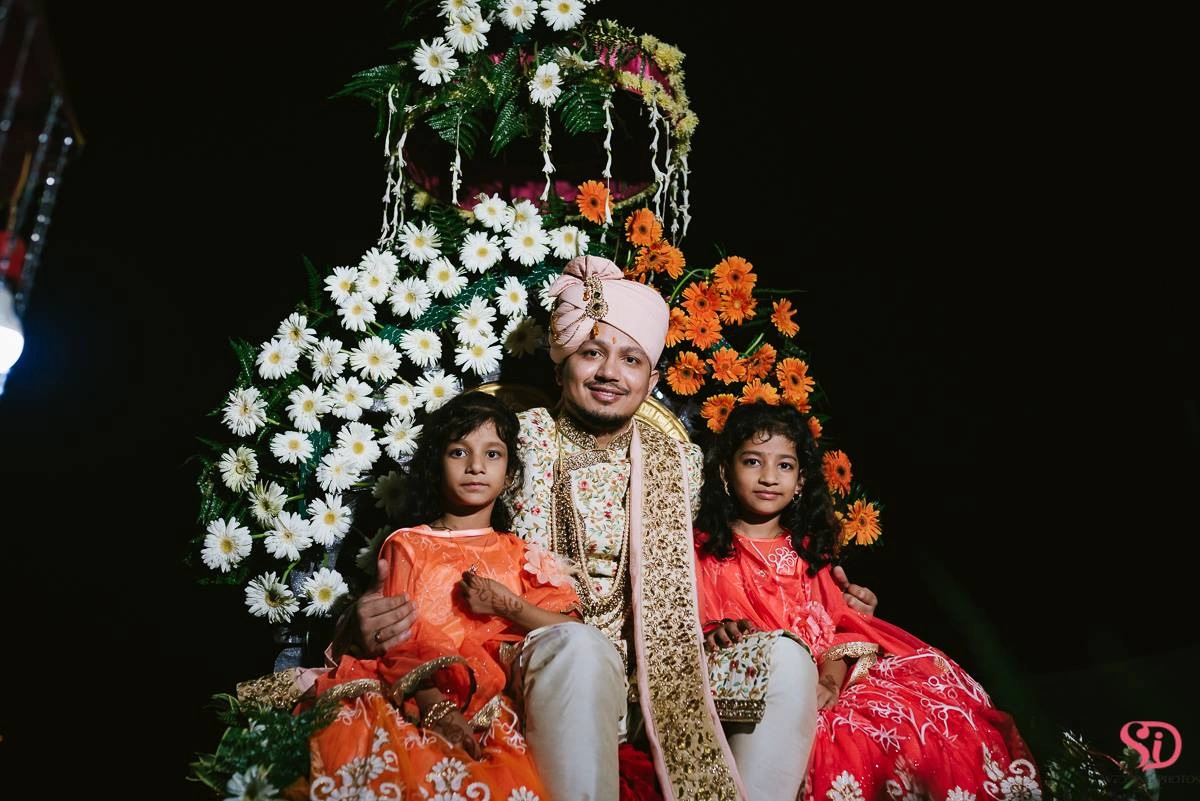 Sandeel Nailwal was born to a peasant farmer family in Ramnagar, Nainital, who later migrated to Jaamna Paar, the "ghetto", in Delhi. After seeing his dad falling to alcoholism and gambling, Nailwal decided to continue pursuing his education to achieve success.
[23]
The determination to win, build a better life and become a big man came from a place of pain and suffering. I had several examples in my own family and community of the kind of man I did not want to be. Many people in the community also stopped treating me with dignity when they learned of my father's problems.
Nailwal is currently located in Dubai, supported by a team of more than 400 individuals spread across India, Dubai, Asia, the USA, and Europe. Sandeep's day-to-day activities at Polygon include branding, marketing, adoption, and operations. He also collaborates with important stakeholders to advance the company's goal. Sandeep is eager to carry on building the Polygon ecosystem with the goal of making cryptocurrency accessible to everybody, supported by a solid team. [20]
Career
In 2010, Sandeep started working at Computer Sciences Corporation as a software developer. In 2014, the software engineer subsequently started working as a consultant for Deloitte, where he handled program management and management consulting. The Delhi-based co-founder later served as the Head of Technology and Supply Chain for Welspun Group from 2015 to 2016.
Sandeep's background in technology laid the groundwork for the 2015 launch of ScopeWeaver, the biggest professional services marketplace in India. He created and constructed a decentralized application architecture based on a blockchain here. Sandeep found that there was no going back once he dipped his toes into the realm of web3. Sandeep immersed himself in literature, reading all he could find about blockchain, artificial intelligence, and other cutting-edge topics. Only two years later, in 2017, Sandeep, Jaynti Kanani, Anurag Arjun, and Mihailo Bjelic came together to create Polygon with a shared vision for the future of blockchain technology.[3] Then in October 2017, he developed an interest in blockchain and artificial intelligence, and the entrepreneur served as the company's CEO. In 2017, he later rose to the position of Chief Operating Officer and Co-Founder of Polygon Technology.[4][5]

Polygon (formerly Matic)
In an interview with Mint, Nailwal said regarding the beginnings of Matic:
My co-founders and I came up with the proof of concept in 2017. By April 2018, we set up the company and raised some small funds from friends and family and started building the product. That round was just $150,000. After that, we did another small round of around $500,000. After that, we did an initial exchange offering with Binance, where we raised $5 million. In the initial few years, I started building the ecosystem in India. The whole environment around cryptocurrency was unfavourable. Developers were afraid of legal hassles. You see, we are a tech platform, and we don't build apps ourselves. People build apps on top of our platform. Community building is thus very important. [6]
Sandeep had not initially planned on becoming an entrepreneur, as he had failed to gain acceptance into the Indian Institute of Technology (IIT). He had the option of joining the merchant navy and earning a good income. However, he had relied on bank loans to complete his computer science engineering and MBA courses and began working a job to pay them off and buy a house. Despite this, he couldn't shake the entrepreneurial bug, and so quit his job, took two weeks off, and started Scope Weaver, a blockchain services startup in early 2016.[23]
With Jaynti Kanani and Anurag Arjun, the team launched Matic Network in 2017. The three co-founders, with a registered address in Mumbai and operating from a house in Indiranagar, Bengaluru, began their venture. Jaynti focused on the technical aspects, while Sandeep and Anurag handled other responsibilities. They were presented with the possibility of raising a significant amount of money easily, but they refused the offer, as it went against Sandeep's philosophy of building something substantial and long-lasting, rather than taking the easy route.[23]
After facing discrimination from investors and other people from the industry, the team got the attention of Mark Cuban, a US-based tech billionaire, from whom they got their funding. [23]
On February 9, 2021, Matic announced its expansion as Polygon.[7]  Nailwal told CoinDesk about the reasoning behind the reinvention of the protocol:
So, basically, with Matic Network we were doing one particular scaling approach, which was Plasma. We were onboarding hundreds of dApps, working with small DeFi (decentralized finance) builders, NFT (non-fungible token) application builders, games, enterprises – a large number of teams – when we realized there was no one solution-fits-all. Secondly, we also definitely believe that Ethereum is going to be the ultimate, fundamental settlement layer of this Web3 internet. So instead of providing one type of scaling solution on top of Ethereum, we should provide a suite of scalability solutions for developers to choose what they really want. If you take AWS (Amazon Web Services), they allow developers to choose between Linux, Windows, other kinds of servers. You're free to choose. We wanted to do the same for decentralized, execution platforms.
COVID Relief Fund
On April 24, 2021, Sandeep disclosed his intentions to launch a Coronavirus (COVID-19) healing campaign for India. The result of the global crypto community coming together to help India fight COVID19 and stay ready for any breakouts is Crypto Relief.
According to a CoinTelegraph report from April 2021, the cryptocurrency community's efforts helped Sandeep's relief fund gather more than $2.2 million. Additionally, on May 5, 2021, the developer tweeted that a fund volunteer had obtained donations of more than 3,000 oxygen cylinders for India.[11][12] Forbes reports that on May 12, 2021, Ethereum co-creator Vitalik Buterin donated over $1 billion in cryptocurrencies to Sandeep's relief fund.[13][14]
The fund's singular focus is to reduce the immediate suffering of Indian citizens, which the charity accomplishes by:
Connecting those in need to the verified sources of aid.
Sourcing essential supplies and equipment from across the globe and providing them to overwhelmed and under-resourced facilities.
Investments
Sandeep Nailwal has made more than 30 investments, including a $7 million investment in Mana Interactive in December 2021. Other investments include Cypherock, Bulk Technology, xalts, Juno, Onmeta, Magpie Protocol, BuidlersTribe, Carret, AO Labs, and Cryption Network. [19]
Symbolic Capital
Sandeep Nailwal and Kenzi Wang founded Symbolic Capital in May 2022, and within a period of three months, the company had raised $50 million in funding for investment in web 3 companies, demonstrating the venture capital's interest in the blockchain-powered internet.[22] [24]
Nailwal's venture firm is supported by cryptocurrency exchanges, protocols, and auditing companies that specialize in cryptocurrencies. Three blockchain-focused gaming firms, BlinkMoon, Planet Mojo, and Community Gaming, have already received funding from Symbolic's fund.
The entrepreneur stated that his organization is focused on assisting project creators from emerging countries, which may be a novel approach to venture capital. Similar to other crypto-focused venture capital firms, Symbolic Capital places a strong emphasis on Web3 initiatives or products that will improve the decentralized internet.[22]

See something wrong?
Report to us.
Sandeep Nailwal
Did you find this article interesting?