Pax Dollar (USDP)
USDP is an ERC-20 token stablecoin collateralized 1:1 by the US dollar. It is issued and managed by Paxos, which specializes in the creation and management of blockchain-based digital assets.[1][2]

Paxos
Paxos is the company behind USDP. Paxos Trust Company, LLC, formerly known as iBit, was established in 2012 by Charles Cascarilla, co-founder of Cedar Hill Capital Partners, and Rich Teo, a principal analyst. The team also includes members such as Bill Bradley, a former U.S. Senator and member of the Senate Finance Committee, and Sheila Bair, the former Chairman of the Federal Deposit Insurance Corporation (FDIC). Following regulatory approval from the New York State Department of Financial Services, Paxos entered the U.S. market and introduced its stablecoin named USDP in May 2015. [3]

The name "Paxos" was selected based on the legislative consensus system widely utilized on the Greek island of Paxos. Despite its ancient origins, this system served as a source of inspiration for the founders of Paxos, who leveraged the concept of computational consistency to develop the Pax stablecoin token, which later became known as Pax Dollar or USDP. [3]
Paxos NYFDS Investigation and SEC Suit
In February 2023, it was announced that the New York Department of Financial Services (NYDFS) was investigating Paxos. While refraining from commenting on specific ongoing investigations, a spokesperson from NYDFS stated clearly that the department's primary goal is to safeguard consumers against the risks involved in cryptocurrency market investments. [7]
"The department is in continuous contact with regulated entities to understand vulnerabilities and risks to consumers and the institutions themselves from crypto market volatility we are experiencing."
In the same month, it was reported that the United States Securities and Exchange Commission issued a Wells Notice to Paxos, where the regulator told the company about a planned enforcement action. It was alleged that the notice claimed that Binance USD was a security that was not registered. [8]
A spokesperson for Binance said that BUSD is a "Paxos issued and owned product," with Binance licensing its brand to the firm for use with BUSD.  They added that Paxos is regulated by the New York Department of Financial Services and that BUSD is a "1 to 1 backed stablecoin." [8]
"Stablecoins are a critical safety net for investors seeking refuge from volatile markets and limiting their access would directly harm millions of people across the globe," the Binance representative said. "We will continue to monitor the situation. Our global users have a wide array of stablecoins available to them." [8]
After being forced by New York state regulators to halt minting Binance USD (BUSD) stablecoins, the market cap of the BUSD declined from $16 billion to $5 billion. [9]
Overview
The USDP coin is subjected to complete regulation and is supported entirely by cash reserves. All balances denominated in USD are securely held in accounts at insured depository institutions located in the United States. The cash reserves consist of cash equivalents such as US Treasury Bills, which have a maximum maturity period of 3 months, and overnight repurchase agreements. These instruments are characterized by their short-term nature and high liquidity, facilitating their conversion into USD when required. [4]
The number of USDP tokens in circulation can only be adjusted by Paxos Trust Company, LLC. Paxos has the authority to generate as many tokens as it can back with corresponding USD deposits. [4]
When a user deposits at least 100 USD into their Paxos account, the Paxos smart contract creates an equivalent amount of USDP tokens without charging fees. These newly minted USDP tokens are then transferred to the user's account. Converting USDP back to USD follows a similar process, but the tokens are instantly burned (removed from circulation) upon completion. Conversion and redemption are free of charge, allowing holders to exchange their USDP for US dollars at a 1:1 ratio at any time. Burning the tokens immediately upon redemption ensures price stability, as the remaining number of tokens in circulation matches the USD reserves. [4]
USDP x MakerDAO
In January 2023, Paxos presented a proposal to MakerDAO, the organization behind the DAI stablecoin, whereby they would pay a consistent fee for holding up to $1.5 billion of Pax USD (USDP) stablecoin in their reserves. The proposal was shared on Maker's governance forum, suggesting an increase in the debt ceiling for USDP from $450 million to $1.5 billion within Maker's Peg Stability Module reserve system. Paxos offered to pay a daily "marketing fee" linked to 45% of the Effective Federal Funds Rate (EFFR), at an annual rate of 4.3% at the time. However, this fee would only be applicable if the debt ceiling reached or exceeded $1.5 billion on any given day. Additionally, Paxos proposed raising the maximum threshold to $2 billion of USDP by 2024. According to Paxos' estimations, the arrangement would have generated approximately $29 million in extra income annually for Maker if fully implemented. The MakerDAO community engaged in discussions and subsequently voted on the proposal to determine its outcome. [5][6]
See something wrong?
Report to us.
Pax Dollar (USDP)
Did you find this article interesting?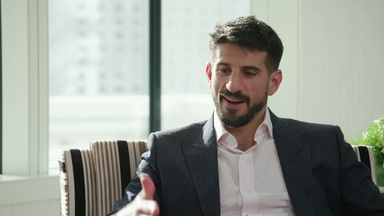 REFERENCES
[6]
MakerDAO Forum
Jun 13, 2023
[7]
CoinDesk - Stablecoin Issuer Paxos Is Being Investigated by New York Regulator
Jun 13, 2023
[8]
CoinTelegraph - Breaking: Paxos facing SEC lawsuit over Binance USD — Report
Jun 13, 2023
[9]
MakerDAO votes to drop Pax Dollar (USDP) stablecoin from its reserves
Jun 13, 2023