Pudgy Rods
Pudgy Rods is a collection of 7000 non-fungible tokens (NFTs) that are based on the Pudgy Penguins ecosystem. The Pudgy Rods have a total of 24 traits including: [1]
7 1/1s
5 tiers of rankings
And 12 different colors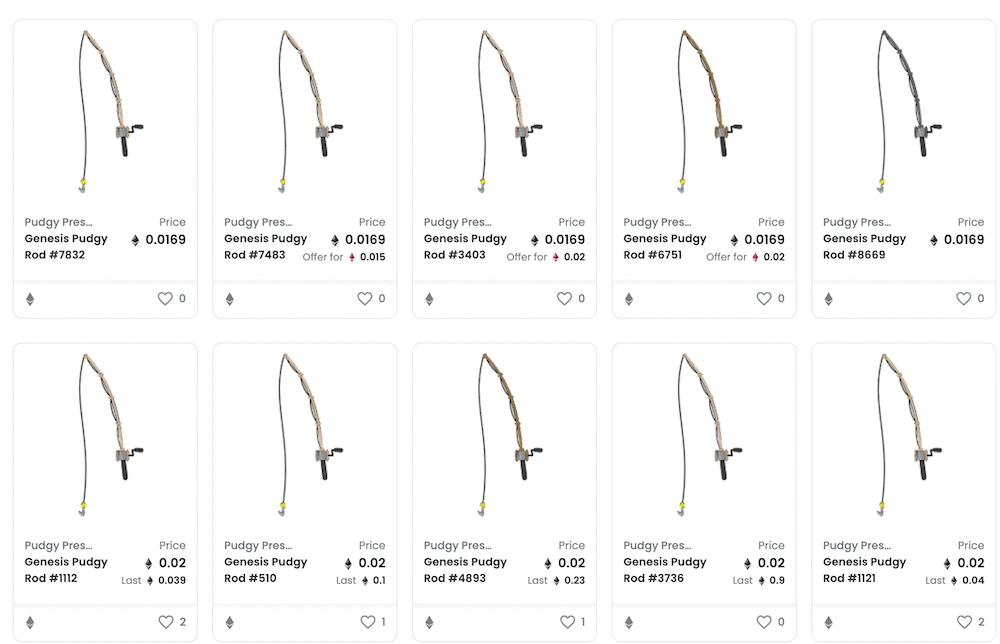 Overview
On August 30, 2021, Pudgy Presents in the form of eggs, that were to hatch on Christmas day, were distributed to holders of Pudgy Penguins as a surprise airdrop. This was initially met with excitement by the community, however, the introduction of Pudgy Rods was met with some criticism as an inanimate object hatched from an egg as well as a spelling error ("Rogs" instead of "Rods") in the name when it was announced. With the speculation of the co-founders rug pulling the project, the name "Rogs" were used within the community, making fun of the executive team at the time. The rods were said to be used in a fishing game to be released in the future. [2][3]
"Oh, you're going to need either a Lil Pudgy or Pudgy Penguin to play our fishing game next year…"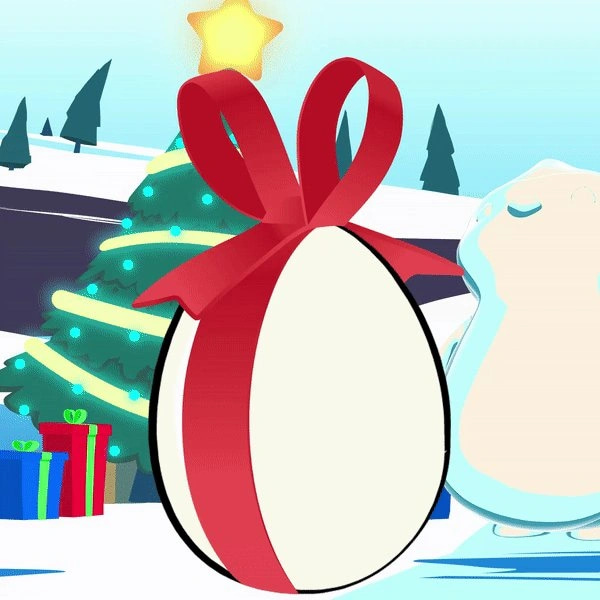 Despite this initial setback, after the change in CEO, the community remained optimistic about the potential value of Pudgy Rods as useful assets in future games related to the Pudgy Penguins ecosystem.
Luca Netz's View on Pudgy Rods' Future
Despite the failure of the initial launch of these rods, with a new team at hand, CEO, Luca Netz, is planning to "do something a lot bigger" with them. On the Waddleman section of Pudgy Media, Luca talks about changing the rods to something completely different such as igloos or spaceships that has the potential to bring a lot more utility when it comes to the metaverse. He also mentions serums and vials similar to the ones used by Yuga Labs to turn Bored Apes into Mutant Apes. Luca highlights the importance of the holders of the genesis rods and how he is thinking of ways to reward members who were part of the project from the beginning similarly to many other NFT projects in the space. Finally, the ideas will be brought to the team where they will decide on "3 to 5" of the best replacements of the "rogs" and a vote will commence on the discord server. [4]
See something wrong?
Report to us.
Pudgy Rods
Did you find this article interesting?