Robert Leshner
Robert Leshner is best known as the founder of the decentralized finance lending platform Compound. He is also an investor at Robot Ventures since 2019. [1]
Early Life & Education
Robert Leshner is from Pipersville, Pennsylvania and is the son of Ivy Silver, who established Commonwealth Consulting Group, and Steven Leshner, the proprietor and head of Commonwealth Investment Management Group situated in Jenkintown, Pennsylvania. [2]
Lesher has a Bachelor of Arts in Economics for the University of Pennsylvania and holds a chartered financial analyst designation. [1]
Career
Initially, Leshner served as a Project Manager at Discover Financial Services, where his responsibilities included managing interest rate and liquidity risk analysis of the bank's balance sheet. Following this, he assumed the position of Principal at HPM Partners LLC. In 2011, he founded Safe Shepherd, a personal-information opt-out service for consumers. Later, he became the product lead at Postmates in 2016, overseeing all merchant-facing products. [1]
Compound Labs
Leshner had previously mined Bitcoin back in 2013 and was familiar with the workings of blockchain technology. However, it wasn't until he discovered Ethereum and its ability to enable smart contracts that he saw the potential for a completely new financial market. In 2017, most of the focus was on initial coin offerings (ICOs) and creating tokens, but Leshner saw a gap in the market for leveraging the power of smart contracts to create entirely new financial applications. This realization led him to dive headfirst into this new market through the creation of Compound Labs. [3]

When the project had started, Ethereum was still in its early stages, so there were only a few Ethereum assets available, and stablecoins had just begun to become popular. The team saw potential for creating interest rates for stablecoins and Ethereum tokens. Over time, Leshner's vision broadened to encompass the possibility of real-world assets, including currencies and financial assets, being represented on blockchains, specifically Ethereum. He held the belief that interest rate markets could be created for these assets, potentially offering new opportunities for investors and reshaping the conventional financial industry. [3]
"I'm excited about things that follow in the same idea space as Compound, where you're using a new technology to make a more efficient market or system. In some ways, like a blockchain and a smart contract, these networks are an opportunity to be not just like a small iterative improvement over an existing system, but a massive step function change to the way things worked previously."
Robot Ventures
Robot Ventures is a (pre-)seed investor focused in fintech and crypto companies. It provides capital, whiteboard, and product strategy to founders. The company is led by Robert Leshner and Tarun Chitra. Its portfolio includes Aleo, Blockfolio, Compound, DODO, Frax, Optimism, and Syndicate. [4][5]
See something wrong?
Report to us.
Robert Leshner
Did you find this article interesting?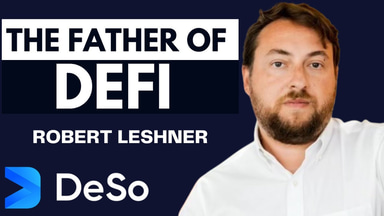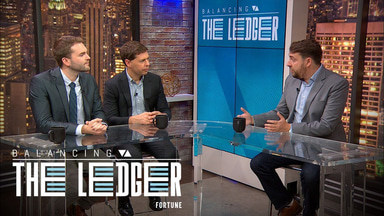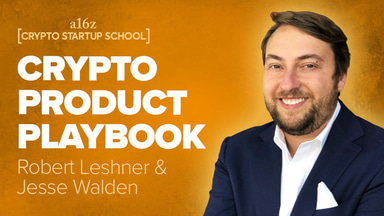 REFERENCES
[4]
Robot Ventures
May 8, 2023