CorgiAI
CorgiAI is a community-driven project that aims to build tools to enable the community. CorgiAI uses Ordinals protocol, centered around the creation and trading of non-fungible tokens (NFTs) on the Cronos blockchain, which is compatible with the Ethereum network.[1][5]

Overview
CorgiAI, launched in June 2023, is the first project on Cronos Chain, built with AI technology. CorgiAI was developed by anon which is not doxed publicly, but doxed to Cronos Labs, as this project is incubated in the Cronos Accelerator Program.[2][15] CorgiAI is a collective of individuals to collaboratively create, own, and govern digital assets. [3][4]
$CORGIAI
CorgiAI x VVS Finance
CorgiAI launched its $CORGIAI token through VVS Initial Gem Offering (IGO) on June 8, 2023. The IGO will incorporated a Committed $VVS Refund mechanism, which ensures that the committed $VVS tokens will be refunded 90 days after IGO.
To enter the Gem Fair, each user has to stake in xVVS Vaults, with varying amounts based on the different vault lockup period. the staked amount cannot be split across multiple Vaults.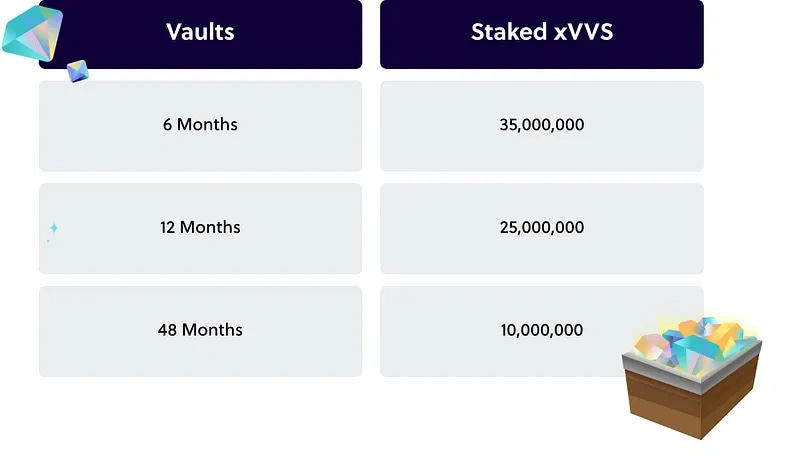 In essence, with a longer lockup period in the Vaults, the amount of xVVS staked required to enter the Gem Fair will be lowered.
[14]
Tokenomics
CorgiAI uses its native token, $CORGIAI token, with a maximum supply of 500B tokens.[4] It acts as the medium of exchange and the reward mechanism in its ecosystem. $CORGIAI is the first BRC-20 token, which is a standard for tokens that are compatible with the Bitcoin network. 


CorgiAI uses Augmented reality (AR) technology to bridge the gap between the
metaverse
and the physical world, also allows users to embark on treasure hunts, uncover chests with $CORGIAI tokens, and even create their own challenges. It goes beyond community-building, providing a platform for exploration, education, and fostering creativity.
[3]
Users can use their smartphones to scan their surroundings and discover treasure chests that are hidden in various locations. These treasure chests contain CORGIAI tokens, which users can claim by opening them. Users can also create their own treasure chests and drop them anywhere in the world, using CORGIAI tokens as the content. Users can share their treasure chests with their friends or the public, and challenge them to find and open them. This is similar to one of the non-crypto game Pokémon Go, an AR mobile game, which uses mobile devices with GPS to locate, capture, train, and battle virtual Pokémon, which appear as if they are in the player's real-world location.[1]
Meme Coin Vault
Meme Coin Vault is to welcome users to join the Corgi Social Club. Token holders can stake their tokens in app to earn native token $CORGIAI. The first batch includes some of the OGs, which are $DOGE and $SHIB, to start earning $CORGIAI. It helps users to gain $CORGIAI as a community token to access to a wide range of community features such as Corgi Vault and Corgi Cre8r(Community NFT), Corgi Louvre Museum(NFT Gallery), Don't Let Your Boss Know(AI Markerplace).[7][12][13]
$CORGIAI Vault
$CORGIAI Vault enables users to lock $CORGIAI to earn rewards. There are 4 locking periods for selection for 1 month, 6 months, 12 months and 48 months. The longer the user stakes, the higher the APY, the more the rewards. [6]
Membership NFT
The NFT collectibles hold the key to unlock an entire ecosystem of exclusive benefits. It enables VIP giveaways, early access to AI tools, and exclusive NFT mints. With a total supply of 2000 NFTs, this collection is given back to the community, which helped build and run this project. As a valued member, the user can have the chance to mint up to 2 NFTs each.[8]
NFT Staking on Minted Network
NFT Staking is the feature, in partnership with Minted network. Through NFT Staking, the users are invited from Minted and other partners' communities to celebrate the launch of CorgiAI together. NFT holders can stake their NFTs on Minted and earn $CORGIAI.[9][11]
Milestone Burns
A portion of $CORGIAI will be burned to celebrate the milestones that the team achieved and to incentivise the usage of projects' features, while rewarding the hodlers and club members.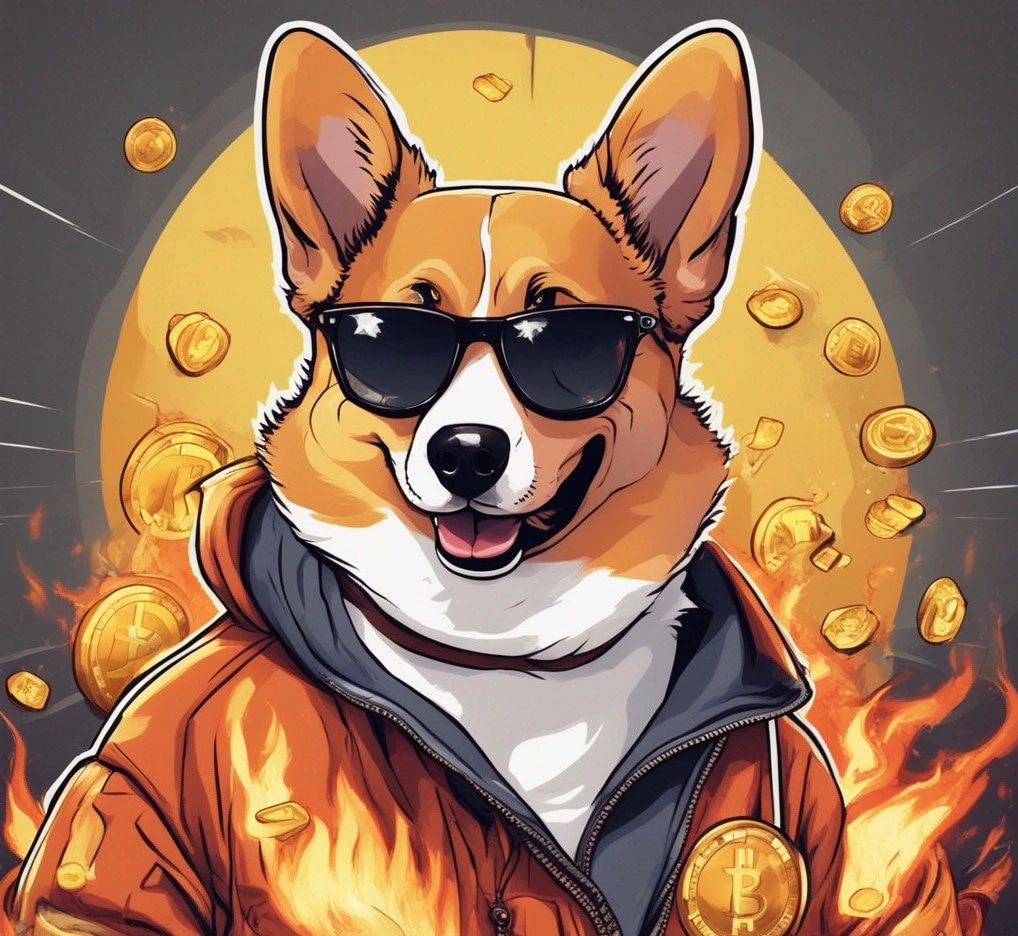 By strategically burning $CORGIAI tokens, they encourage active participation, innovation, and provides additional value to the community.
[10]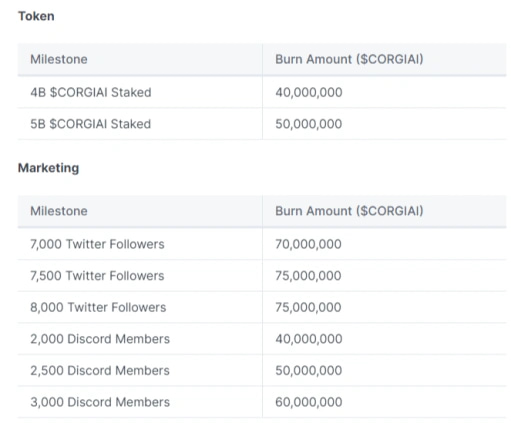 See something wrong?
Report to us.
CorgiAI
Did you find this article interesting?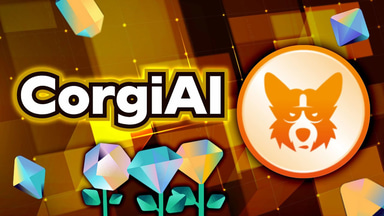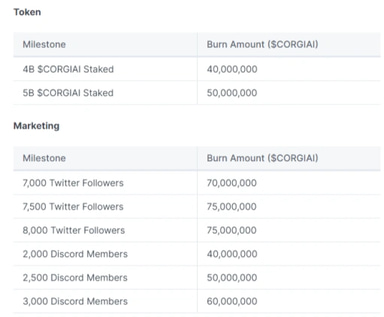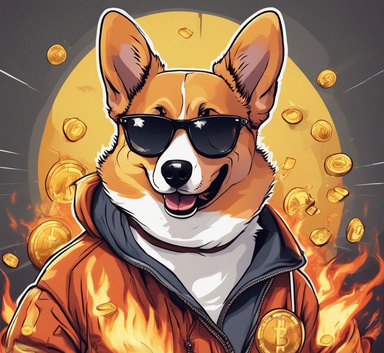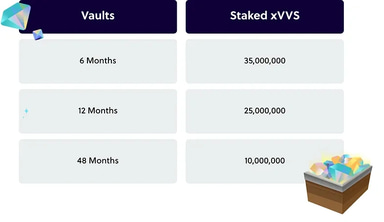 REFERENCES
[1]
what is corgiAI
Nov 21, 2023
[2]
built on cronos accelerator program
Nov 21, 2023
[3]
nft built by community
Nov 21, 2023
[5]
corgiai gitbook
Nov 21, 2023
[7]
meme coin valut
Nov 21, 2023
[9]
staking on minted
Nov 21, 2023
[10]
milestone burns
Nov 21, 2023
[12]
stake & withdrawal from cronos network
Nov 21, 2023
[14]
vvs x corgiai
Nov 21, 2023
[15]
genesis of corgiai
Nov 21, 2023