Curve DAO Token
Curve DAO Token is a cryptocurrency token created on the Ethereum blockchain and launched by a decentralized cryptocurrency exchange (DEX) and liquidity pool known as Curve Finance. It is denoted as CRV and works as a governance token for the Curve's DAO model. Curve Finance is ranked in the top 3 DeFi projects currently on the basis of Volume (Total Value Locked in USD)[1].
Developers
Curve Finance is composed of a team of anonymous developers and they started writing code for the Curve project in September 2019. The first prototype of Curve was done in October 2019 and the first version was released at the end of December 2019. There is no official public mention of Curve team, however, the major contributions on GitHub come from Michael Egorov.   According to his Linkedin profile, it seems Curve is registered in Switzerland because of the cooperative regulatory framework. Curve neither disclosed any funding details nor had any an ICO or Native Token.
Michael Egorov has a Ph.D. in Physics from Swinburne University of Technology, Australia and he is the Chief technology officer of a Software company, NuCypher, which provides a data privacy layer for blockchain and decentralized applications.
Controversial Release
Curve's native governance token CRV was officially scheduled for launch on the the14th of August 2020, but an anonymous developer with a newly created Twitter account - @0xc4ad, tweeted on August 13, 2020, saying he deployed Curve DAO smart contracts. The developer spent 19.9 ETH (~$8,000) in fees to deploy the smart contracts on Ethereum.
The Curve Finance team was unaware of all of this and since the contracts were deployed, some users started staking yCRV tokens, which represented shares of Curve's liquidity pools, to earn CRV tokens. This led to confusion and accusations of "pre-mine" among the DeFi community. More than 80,000 CRV tokens were pre-mined before the Curve team could verify the deployed smart contract. They were initially not convinced but later discovered that the deployment was done with correct code, data, and admin keys and so they announced via tweet on August 14, 2020, that they are adopting the launch of CRV because of the traction It is getting.
CRV Token
Curve DAO Token (CRV) is an ERC20 Token and will be used to participate in the CurveDAO governance. Token System Fees, Incentives, etc all will be measured in CRV. As it is an ERC 20 Token it can be stored in any Ethereum Wallet including Metamask MyEtherWallet, hardware wallets like Ledger and Trezor, Third-party wallets like Coinbase Wallets, Trust Wallet, and many more.[2]
CRV Exchanges
Curve Dao Toke is currently traded on the following crypto exchanges:
Binance
Coinbase exchange
gate.io
Kucoin
Kraken
FTX
Gemini.[3]
It has an initial supply of around 1.3 billion CRV (~43%) and the total supply of 3.03 billion CRV. These are distributed as follows.
CRV Supply Distribution
| Role in the Ecosystem | From Total Supply | From Initial Supply |
| --- | --- | --- |
| Liquidity Providers | 62% | 5% (pre-CRV for LP with 1-year vesting) |
| Shareholders (team and investors) with 2-4 years vesting | 30% | 30% |
| Employees with 2 years vesting | 3% | 3% |
| Community Reserve | 5% | 5% |
CRV Token Utility
CRV token will be used for majorly time-weighted voting and value accrual mechanisms. These will include
Governance with time-weighted voting
Value capture mechanism to promote certain pools
Locking mechanism to accrue rewards for long-term liquidity providers
Fee burn (once enabled by governance further down the road)
Fees
According to Curve Documents, Curve will collect all protocol fees and redirect them to the DAO, ultimately being used to burn CRV off the open market.
How Curve DAO works?
Curve's DAO is based on the highly modular protocol known as Aragon. Argon Framework allows DAOs to customize their governance framework as required. One of the popular Defi Project PieDAO is already leveraged on Aragon. With Aragon Court and the forthcoming release of a native Aragon blockchain for governance optimization, it was the easy choice for Curve to leverage Aragon rather than starting from scratch.
Curve DAO gives more governance weight to those who lock their tokens than someone who participates for the first time. For this, it uses the 'time-weighted voting' concept. This weighting is likely to be modified relative to how the community sees fit and is really geared at trying to mitigate the "1 token 1 vote" model which drastically favours those with deeper pockets. CurveDAO will be governed using CRV token and system fees will accrue to the DAO and be used to burn CRV at a later date. Liquidity providers are also likely to benefit from CRV rewards and a locking mechanism to favour long-term liquidity with added incentives[4].
Audits
Curve DAO smart contracts are audited by Trail of Bits and Quantstamp while Curve Voting (Argon Voting fork) smart contacts are audited by MixBytes Blockchain Labs.
Marketcap
CRV is currently ranked 190th on CoinMarketCap as of August 21st and has gained a market capitalization of $35,828,594 USD (or 3,059 BTC) at the time of writing (August 21, 2020). It was traded at an All-Time High price of $60.50 USD on just the 2nd day of its launch and a subsequent All-time low price of $3.29 USD was registered on Aug 18, 2020. Currently, it is traded at around $3.6 USD. CRV is listed on top centralized exchanges like Binance, OKEx, Poloniex, and Gate.io. It is more popular on decentralized exchanges like Uniswap, Balancer, 1-inch Exchange, and many more.
DeFi Statistics
On August 24th, 2020 Curve Finance became the third DeFi Protocol to cross the $1 billion USD mark in Total Value Locked (TVL) following Maker DAO and Aave.
Curve DAO
Curve DAO is the decentralized autonomous arm of Curve finance's ecosystem. Users interact with its interface with their web3 wallets. Hovering over to the interface will welcome you to a space with different subsections as you relate to the quorum.
The DAo opens you to validate and vote on any decision as well as to submit proposals. You could view parameters, proposals status, and their outcomes after the completion of a voting session.[5]
See something wrong?
Report to us.
Curve DAO Token
Did you find this article interesting?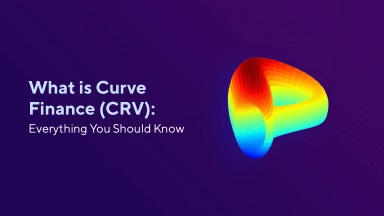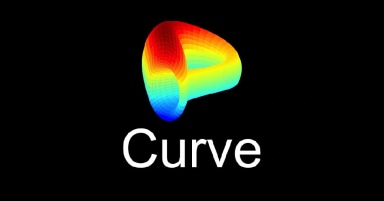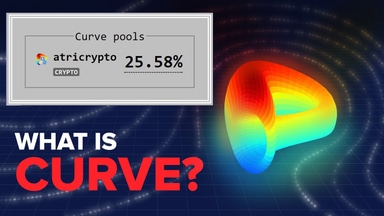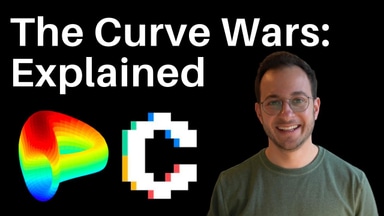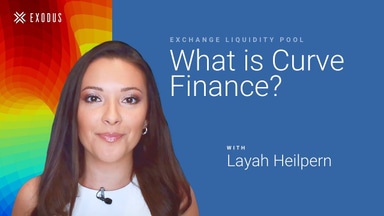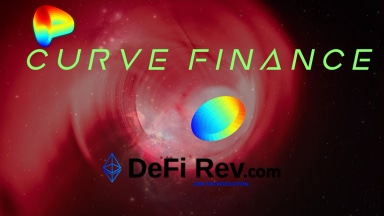 REFERENCES
[1]
Understanding Curve Finance
Sep 23, 2022
[3]
CRV exchanges
Sep 23, 2022