McPepe's
McPepe's ($PEPES) is an ERC-20 memecoin cryptocurrency project that aims to make the variations of Pepe the Frog meme accessible to a wide audience. McPepe's uses text-to-image artificial intelligence software to allow users to create and mint unique AI-generated memes as NFTs on the Ethereum blockchain. The project is not affiliated with the later Pepe (cryptocurrency). Neither cryptocurrency is affiliated with Pepe the Frog meme creator, Matt Furie. [1]
Overview
McPepe's launched on March 1, 2023, as an ERC-20 memecoin with a total supply of 100 billion tokens. [2] The project was created with the vision of incentivizing the creation of Pepe memes. McPepe's is a Pepe meme generator that allows users to develop Pepe memes with AI-powered text-to-speech software which can be minted as NFTs on the Ethereum blockchain or inscribed as Ordinals on the Bitcoin blockchain. [1]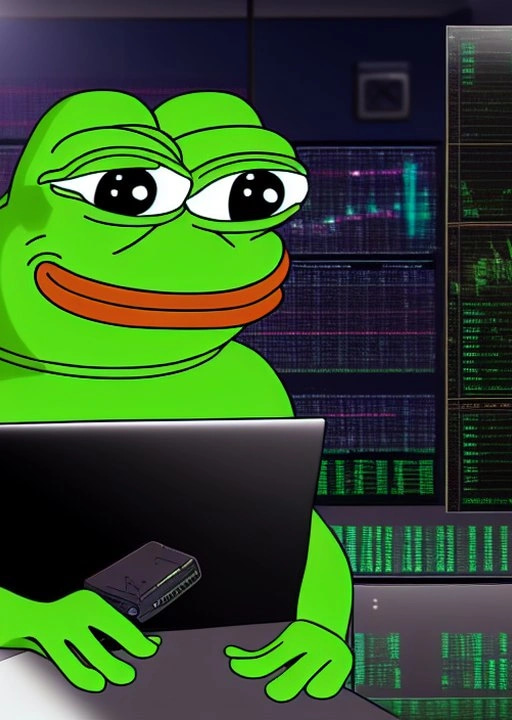 McPepes NFTs
To create NFTs, users first "order" by entering a prompt into McPepe's AI-powered text-to-speech software on their website to create a meme. Users can then mint their meme for free just paying the cost of gas to save their meme as an NFT on the Ethereum blockchain or inscribed as Ordinals on the Bitcoin blockchain. At launch, it's free to generate memes and NFTs however as demand and resource costs increase McPepe's plans to require the use of $PEPES tokens to generate new memes using the McPepe GPU infrastructure. [5]
$PEPES tokens can be used to vote on protocol upgrades and official collection decisions, for example, selecting NFTs to be added to the official collection.
Prompt ownership. McPepes plans to allow NFT holders to earn $PEPES tokens when new generations with that prompt are minted. [5]
$PEPES is deflationary. Whenever a Pepe meme is generated but not minted, it goes into the McPepe's Dumpster, and can only be minted later on by someone "dumpster diving". Restoring a Pepe in the Dumpster and minting it as an NFT requires burning $PEPES. [5]
There are two collections: the Gen0 collection and the Infinite Collection. The first one contains the genesis mints generated at McPepe's, while the second one contains the new mints. [6]
Twitter Bot
On May 10, 2023, McPepes launched a Twitter bot that allows users to generate memes based on Tweets by replying to tweets and tagging McPepe's @McPepes_AI. [3]
Elon Musk's Reaction
On June 8, 2023, Twitter owner Elon Musk responded to a McPepe's meme generated using the McPepe's Twitter Bot. The meme was generated after CT Police Live tagged the Twitter bot after a tweet by Ian Miles Cheong about Canadian Prime Minister, Justin Trudeau, stumbling when trying to pronounce the LGBTQ acronym. [4]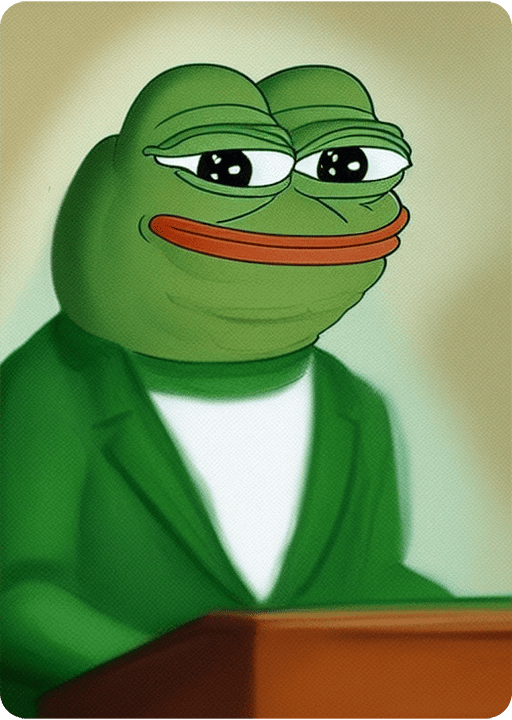 The McPepe's meme Elon reacted to.
See something wrong?
Report to us.
McPepe's
Did you find this article interesting?