Pudgy Penguins Asia
Pudgy Penguins Asia is the official Asia Huddle of Pudgy Penguins. This huddle was created to form a community to welcome all Pudgy holders that reside in Asia as well as host meet-ups and side-events for real-life NFT/Web3 events. [1]
Overview
Pudgy Penguins Asia, was formed in August 2022 by Den, the Community Lead, when he transformed the PudgyHK Twitter account to Pudgy Penguins Asia. With the help of Shaun who is currently the Community Manager of Pudgy Asia they have formed multiple local communities throughout Asia. Since inception, Pudgy Penguins Asia has formed the Pudgy Asia Council, with a representative from each country, coordinating with each one another for any events that need to be held in their respective country. Currently there is a representative for each of these countries: Singapore, Malaysia, Hong Kong, China, Korea, Thailand, and Taiwan. [2][3]

History
The foundations of Pudgy Asia were established with the creation of the "Asia Huddle" Telegram chat on August 1, 2022. Spearheaded by Den and Only Shauns who both met through Telegram, this chat marked their first milestone, representing the first organized effort to bring together Pudgy Penguin huddle members across the Asian region. [4][5]
On August 28, 2022, Pudgy Asia hosted their first-ever in-real-life (IRL) meetup. Hosted by OnlyShauns and other organizers, this event brought together Pudgy Penguin enthusiasts to Singapore for face-to-face interactions which was sponsored by Voyage Labs, Nansen, and HQ.xyz. [6]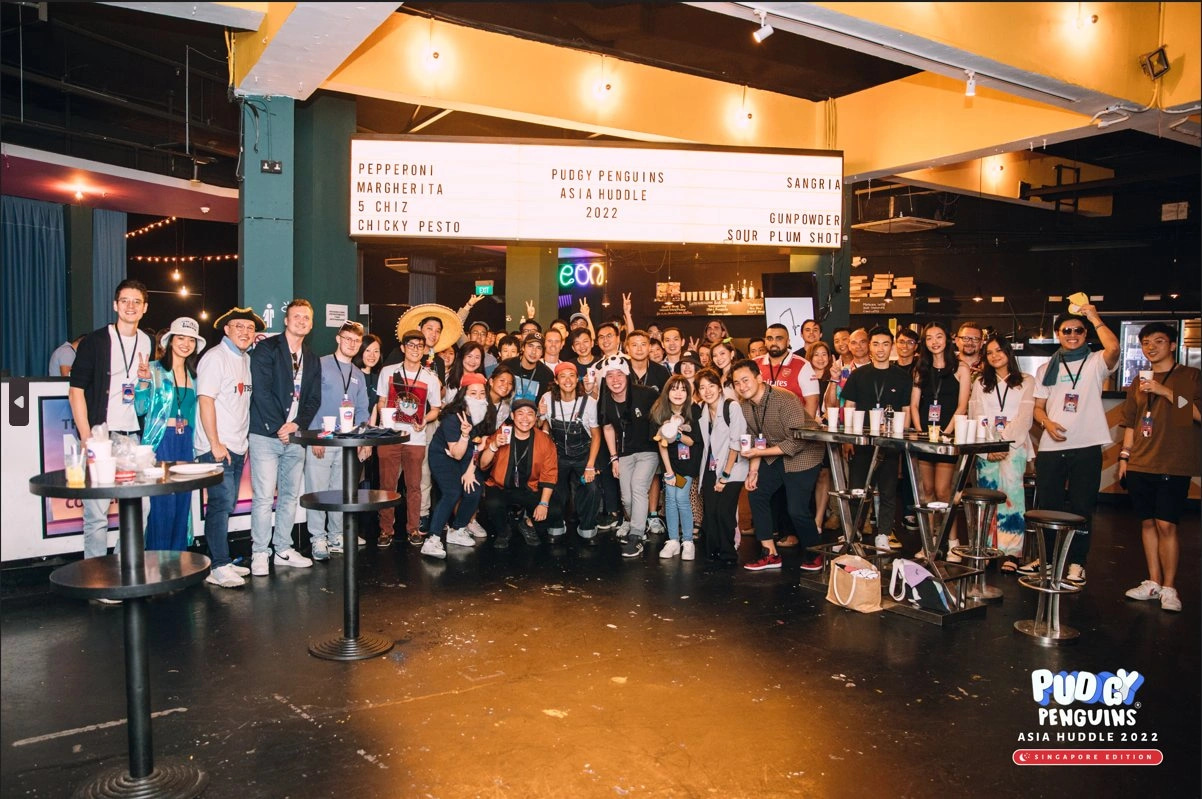 Pudgy Asia's commitment to community engagement led to the launch of the Asia Huddle Twitter space on September 8, 2022, allowing Pudgy Penguin enthusiasts from across Asia to connect and share ideas. Pudgy Asia further expanded its reach by creating a dedicated WeChat group to gather Chinese Huddle members, followed by the creation of a Twitter space for the Chinese Huddle on September 13, 2022.
[7]
[8]
On October 25, 2022, the Pudgy Asia community hosted their first-ever Pudgy Penguins Malaysia meetup held in Kuala Lumpur. [9]
On November 13, 2022, the first Pudgy Penguins Japan meet up took place in Tokyo. [10]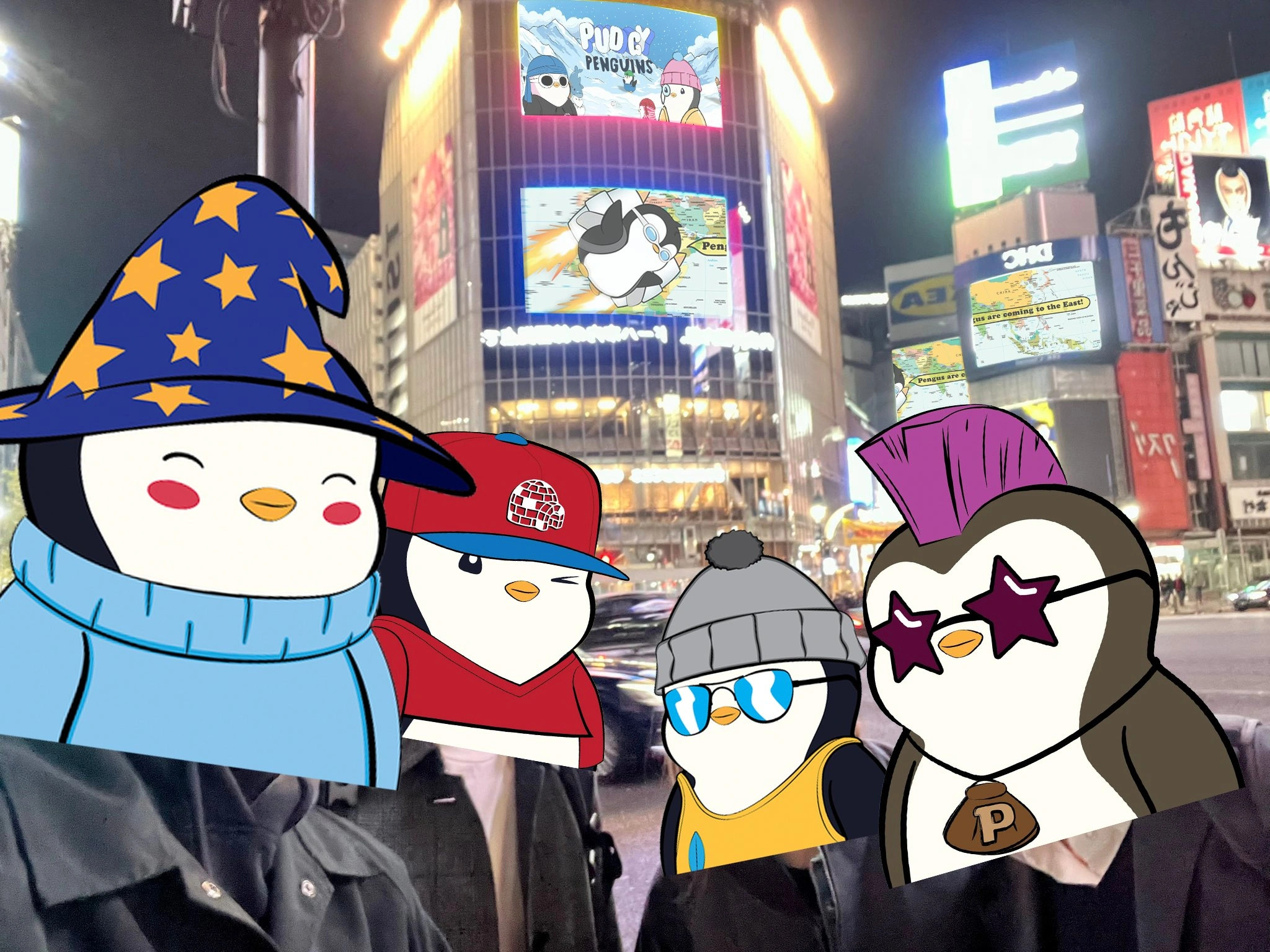 In early 2023, the first two Pudgy Penguins China meet ups took place, with one in Beijing and one in Shanghai.
[11]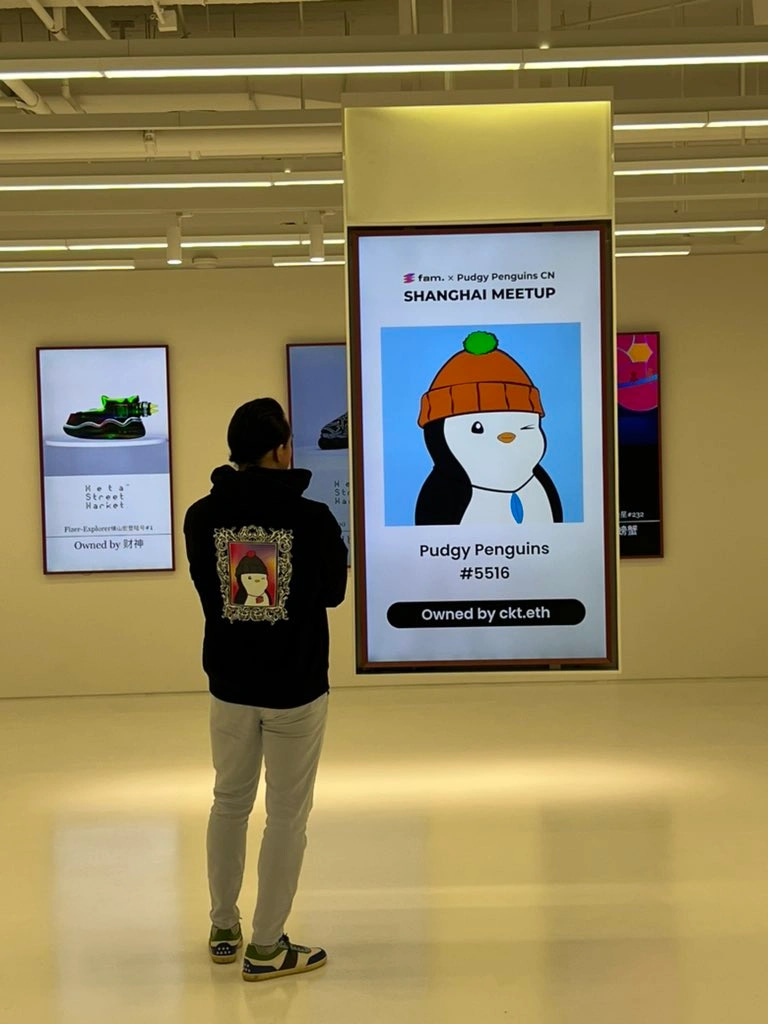 In February 2023,
Pudgy Penguins Korea
was established by
Sook Hwang
, the Korean Representative of the Pudgy Asia Council. Shortly thereafter, the first Pudgy Korea in-real-life meetup was hosted in Seoul on February 16, 2023.
[12]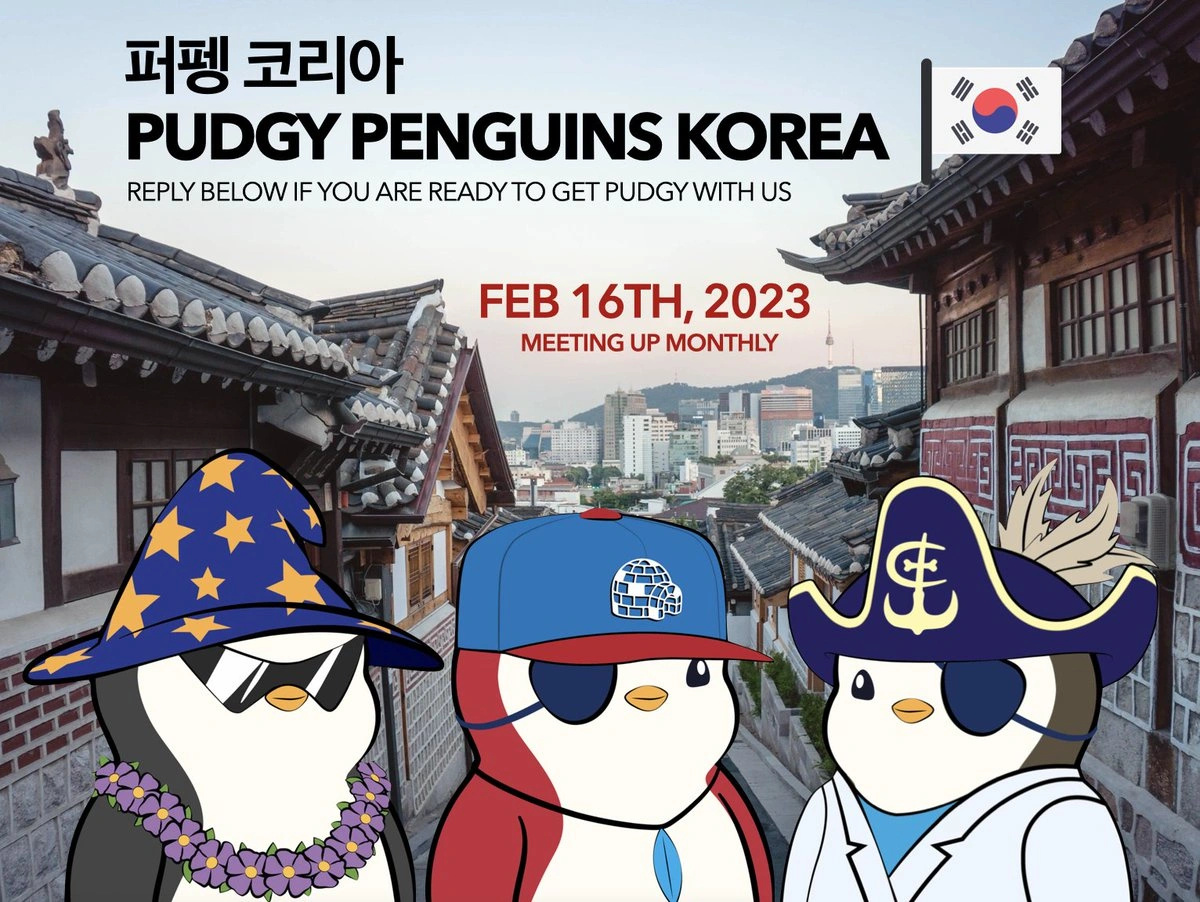 In March 2023, Pudgy Asia hosted the side event "Pudgy Penguins Asia: Web3 and Beyond" during FOMO Asia in Hong Kong, marking the first Pudgy Asia side-event to be hosted in Hong Kong.
[13]
On March 5, 2023, Den met up with Nat, an active member from Thailand, welcoming him to join the Pudgy Asia Council as the Thai Representative. [14]
See something wrong?
Report to us.
Pudgy Penguins Asia
Did you find this article interesting?