RSS3
RSS3 is an initiative aimed at establishing an Open Information Layer to enhance information exchange on the Open Web. The RSS3 Network is a decentralized infrastructure designed to support various applications, including AI training, social media, and search engines, by enabling efficient information dissemination.[1][2]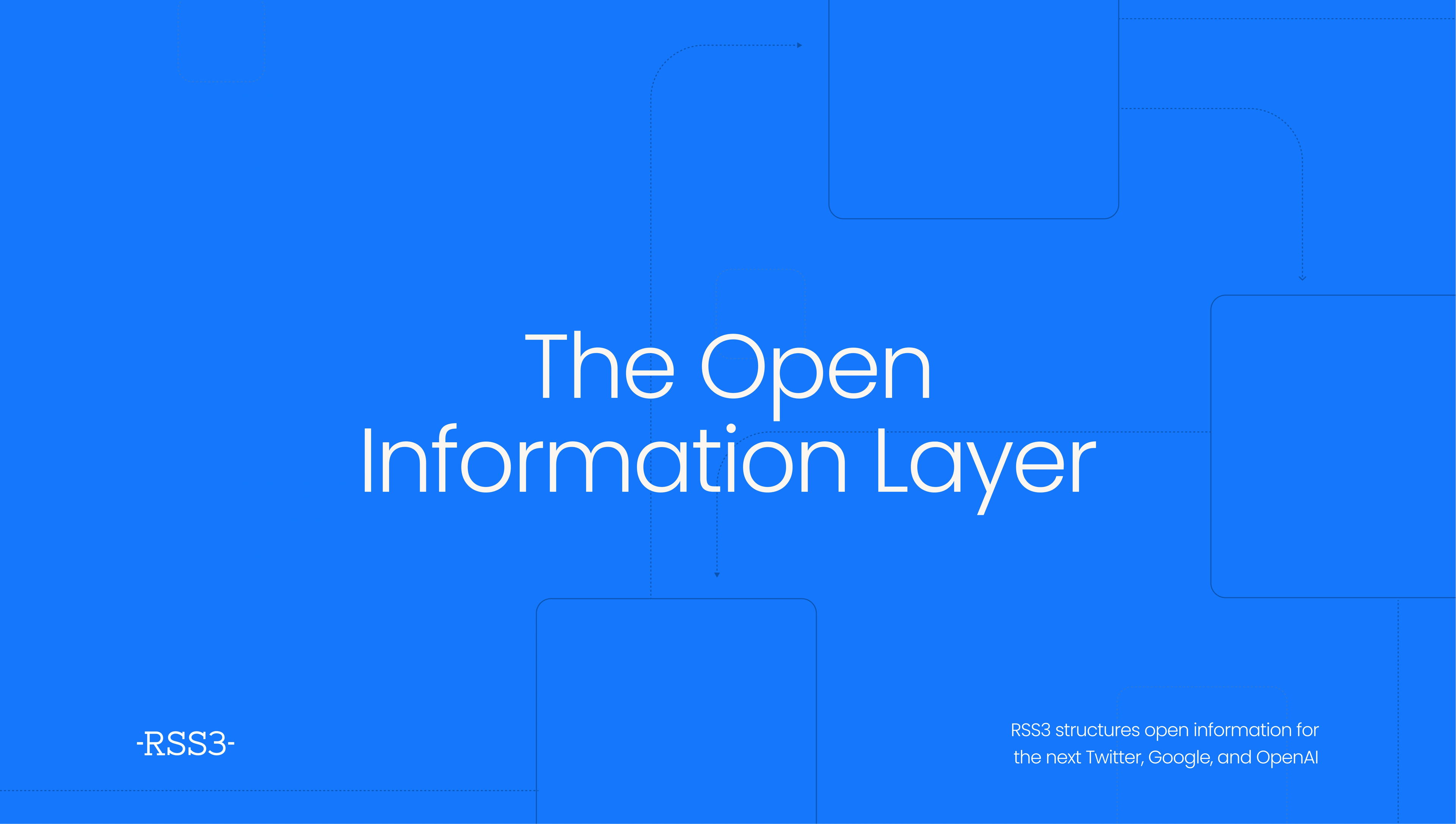 Overview
Since the second half of 2020, RSS3, a decentralized feed protocol inspired by the original RSS, has aimed to enhance the Open Web by facilitating open information exchange. The RSS3 token governs the network, impacting elements like the global indexer and serving node elections. Network nodes index various Open Web protocols to provide universal access to valuable information. RSS3 supports open social protocols and enables decentralized applications, search engines, and activity feeds. It is a foundational tool for the Web 3.0 era.[3][4]
Social
RSS3 aims to enhance interoperability among open social platforms, functioning as an open social indexer supporting various social protocols. This enables connections between applications and users across various social platforms. Decentralized data systems, in contrast to centralized ones, distribute data across autonomous nodes and platforms, offering increased security and transparency while presenting challenges in data utilization. The RSS3 Network, also referred to as the Open Information Layer, seeks to address these challenges by providing extensive open information and streamlining data processing.[5][6]
Search
RSS3 aims to streamline Open Web search capabilities, simplifying the development of search engines, cross-blockchain explorers, and activity feeds. It processes data for decentralized networks, facilitating the creation of cross-blockchain explorers and activity feeds. Integration is intended to be user-friendly, with a single API call providing access to both on-chain transactions and off-chain data. The structured data supports detailed analytics, and real-time data retrieval ensures the availability of the latest information. RSS3 wishes to enhance Open Web data interpretation, allowing dApps and users to access a wide range of activities with a single query, including on-chain transactions, off-chain interactions, and more.[6][7]
AI
RSS3 integrates AI through its Mixture of Experts (MoE) architecture, which is designed to enhance the reliability and execution of AI models by selecting specialized expert models for specific tasks. The platform offers on-chain AI solutions for tasks like content generation, enterprise workflow optimization, automated smart contract execution, real-time market analysis, and risk management. It also provides an AI-ready API for the fine-tuning of AI models and other related functions. RSS3 aims to make AI innovation accessible to a broad user base. The MoE architecture's approach to enhancing AI reliability and execution involves dividing tasks into specific functions handled by specialized Expert AI models.[6][8][9]

Tokenomics
Allocation
Development Allocation: 45% of the total, consisting of 18.7% currently unlocked and 26.2% locked.
Team Allocation: 15% of the total supply, with 3.65% currently accessible and 11.4% reserved for future use.
Private Sale Allocation: 10% of the total tokens, of which 4.74% is currently accessible, and 5.26% is locked.
Public Sale Allocation: Represents 5% of the total supply, and all tokens are currently unlocked.
Natural Selection Labs Allocation: Holds 5% of the tokens, with 1.8% currently available, and the remaining 3.2% held in a locked state.
Seed Round Allocation: Designated for the seed round, 4.6% of the total, with 1.66% accessible and 2.94% locked.
Airdrops Allocation: 2.4% of the total tokens, and the entire allocation is currently unlocked.
Liquidity Allocation: Provides liquidity with 2% of the total tokens, all of which are currently unlocked.
Advisors Allocation: Advisors have an allocation of 1% of the total token supply, with the entire allocation currently accessible.
The next unlock event is scheduled for November 14, 2023, releasing 2.25% of the total supply (22.53 million RSS3 tokens), representing 4.21% of the market cap.[10]
RSS3 Token
On February 12, 2022, RSS3 introduced its native utility token, RSS3, on Cooper Launch, with a total supply of 1 billion tokens to be gradually released over a 5-year period. These tokens primarily serve as a governance mechanism for the DAO. The RSS3 token also plays a key role in overseeing various aspects of the network, including global indexer and serving node elections, as well as regulating the maximum number of RSS3 files per serving node, among other functions. Additionally, it serves as a reward system for contributors to the network's development.[11][4]
See something wrong?
Report to us.
RSS3
Did you find this article interesting?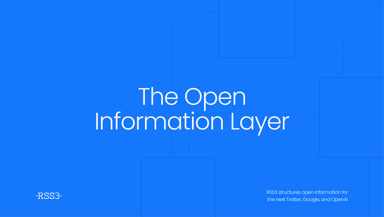 REFERENCES
[3]
coinbase RSS3
Nov 10, 2023
[4]
bitdegree RSS3
Nov 10, 2023
[6]
docs introduction
Nov 10, 2023
[9]
docs AI Introduction
Nov 10, 2023
[10]
cryptorank RSS3
Nov 10, 2023