Solana Pay
Solana Pay is a set of payment standards and open-source protocol built on Solana that enables merchants to accept USDC at the point of sale directly. It also enables developers to incorporate decentralized payments into their apps and services. [1][5]

Solana
Solana is a blockchain network founded in 2017 by Anatoly Yakovenko. It utilizes a Delegated-Proof-of-Stake consensus mechanism and is designed to support decentralized apps, marketplaces, and enterprise applications and provides scalability while maintaining decentralization. [6]
History of Solana Pay
Solana Pay payment platform was developed in February 2022 by Solana Labs alongside other companies - Shere, Circle, Checkout.com, Citcon, Phantom, FTX, and Slope. [3]
Team Circle stated that:
"73% of businesses believe accepting digital payments is fundamental to growth in 2022," according to a study by Visa. That same study revealed that 59% of those businesses "already are, or plan to, use only digital payments within the next two years." [2]
The statistics were part of the foundation for Solana Pay, as Solana Labs, Circle, and their other partners wanted to be ready for these early adopters. Shere joined Solana Labs in 2021 to work on Solana Pay. [2]
Solana Pay Technology
Solana Pay offers businesses and customers feeless transactions with low energy consumption by harnessing the power of the Solana blockchain network. The network claims to support 65,000 transactions per second and provides an "easy-to-implement software development kit for businesses to integrate the product". [3]
Developers building DApps on Solana can integrate Solana Pay for transactions, just as traditional retailers can implement it if they have a Solana wallet. The accessibility is why Solana is compared to PayPal, stating that Solana can do for crypto payments what PayPal did for traditional online payments. [3]
Solana Pay for Merchants
Solana Pay can be integrated for merchants once the merchant establishes a Solana wallet, which can be done individually or through a crypto exchange. Afterward, the merchant must implement some Solana Pay code into their website and encode their subsequent crypto payment request link into a QR code. Customers can then pay for goods and services digitally and in person by scanning a QR code within their SOL-supported wallet. [4][7]
Solana Pay for Developers
The Solana community can propose changes and present new use cases for the product. Solana Pay's documentation invites users to open up a GitHub issue if they want to propose changes and updates. [3]
Shere, a Solana Pay launch partner suggests using NFTs for physical and digital transactions, such as buying a pair of shoes. After purchasing, the customer receives two NFTs: one for using the shoes in the metaverse and the other as a receipt. The receipt doubles as entry into the retailer's exclusive club of NFT holders, providing discounts and bonuses.[8]
Solana Pay Integration with Shopify
On August 23, 2023, Solana Pay announced the integration of its plug-in with Shopify, allowing businesses on its platform to use it for payments. [10]
"Today, Solana Pay integrates with @Shopify, empowering the millions of entrepreneurs and merchants on Shopify to accept fast, web3 native payments with no transaction fees through the end of 2023" - Solana tweeted[9]
With the integration, users are able to connect Solana-centric crypto wallets, like Phantom, and settle payments on-chain with merchants using USDC. Although the USDC stablecoin is the first payment option to be enabled via the integration, other crypto assets will follow in the future, as stated by a representative of the Solana Foundation.[11]
"When thinking about this integration, we chose a stablecoin because merchants and consumers "think in dollars," Josh Fried, head of commerce business development at the Solana Foundation told CoinDesk.
"It creates a much simpler entry point when pricing is in a currency consumers and merchants naturally understand."[11]
See something wrong?
Report to us.
Solana Pay
Did you find this article interesting?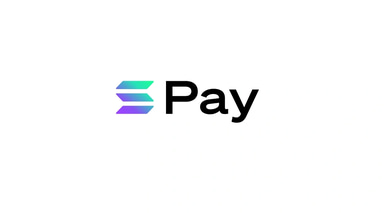 REFERENCES
[1]
solana pay website
Aug 25, 2023
[2]
circle = launch partner
Aug 25, 2023
[3]
cointelegraph on what is solana pay
Aug 25, 2023
[4]
zebpay = solana pay
Aug 25, 2023
[5]
solana pay 101
Aug 25, 2023
[6]
solana website
Aug 25, 2023
[7]
documentation
Aug 25, 2023
[8]
Solana Pay could solve the crypto payments puzzle
Aug 25, 2023
[9]
solana announcement of solana pay on shopify
Sep 13, 2023
[10]
techcrunch - solana pay integration with shopify
Sep 13, 2023
[11]
coindesk - shopify x solana pay
Sep 13, 2023