Vasiliy Shapovalov
Vasiliy Shapovalov is the Co-founder of Lido [2] and the tech lead of Lido's Ethereum liquid staking protocol, stETH.
He is also the Chief Technology Officer (CTO) at P2P Validator[11], a staking provider and he is based in Rostov, Russia. Shapovalov has over 10 years of experience in software development and project management. Participated in management, architecture design, and development of projects in areas of information security, formal verification, virtualization, and blockchain-based development. [1]

Education
Vasiliy Shapovalov holds a Master's degree in Applied Mathematics from the Southern Federal University (former Rostov State University). [1]
Career
Vasiliy Shapovalov started his career as a software developer at OOO "Content.RU" (2005)
Software Developer at "ANGSTREM"​, JSC 9 (2012)
Blockchain Developer at Digmus (2017)
Software Developer at Research Institute and then progressed as the Deputy Department Manager (2010-2019)
Chief Technology Officer at DGaming Store (2018)
Chief Technology Officer at Corestar (2019)
Chief Technology Officer at P2P Validator (2020) [1]
Lido
Lido is an Ethereum protocol that provides liquid staking services. When Lido is staked with ETH, a liquid token representing the stake, stETH is received. Lido was first tested on the
Görli Testnet[4], and the staking service started on 19th December 2020. LDO tokens were issued, which are used in voting.
The project raised $2 million in December 2020 from investors such as ParaFi Capital, Terra, Semantic Ventures[8], Stakefish[9], MakerDAO founder Rune Christensen[6], Aave CEO Stani Kulechov[7], and Synthetix founder Kain Warwick[5]. [3]
Future of Liquid Staking
In his presentation about the Future of Liquid Staking at Devcon Bogotá, Shapovalov predicted that the liquid staking industry will ultimately have "few winners," with domination by a Lido-like protocol or a centralized exchange being the likeliest outcome. The latter, he continued, would be a worst-case scenario for Ethereum. [10]
Despite centralized businesses' economic advantage, Shapovalov mentioned that the battle for the future of liquid staking is a "winnable fight" that depends entirely on the broader struggle between traditional finance and decentralized finance.
"We are very much dependent on the whole DeFi stack to win against the CeFi options. The only thing that CeFi does better than DeFi right now … is probably just capital efficiency. Derivatives are much more easily made on centralized exchanges."
Shapovalov said that capital efficiency in DeFi will improve over time. But DeFi could also be hobbled by regulations "that allow CeFi to be the on-ramp where people stay, mostly." [10]

See something wrong?
Report to us.
Vasiliy Shapovalov
Did you find this article interesting?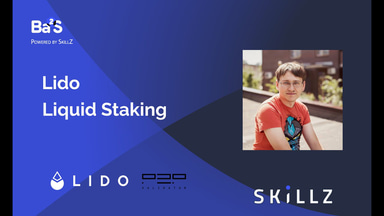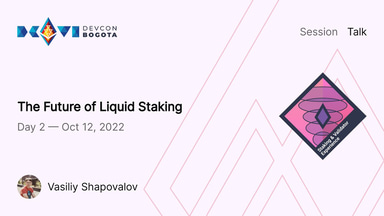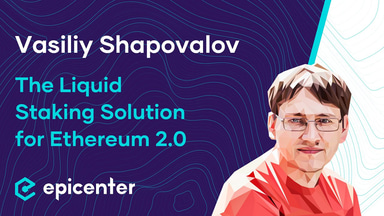 REFERENCES
[1]
Vasiliy's linkedin
Jan 20, 2023
[3]
crypto persons
Jan 20, 2023
[4]
Görli Testnet
Jan 20, 2023
[8]
semantic ventures
Jan 20, 2023