APWine Finance
APWine Finance (APW) is a protocol to trade future yield where DeFi users can deposit their interest-bearing tokens of other protocols during defined future periods and trade in advance the future yield that their funds will generate[1][2].
Overview
APWine project started in August 2020, during the DeFi summer craze, when yield Farming was still being introduced to the ecosystem. At this time, it was not uncommon to witness four-digits APY.
APWine differs from fixed-rate lending protocols (e.g. 88mph, Yield) in that its main purpose is not to offer fixed interest rates but to allow the trade of future yield[3].
How APWine Work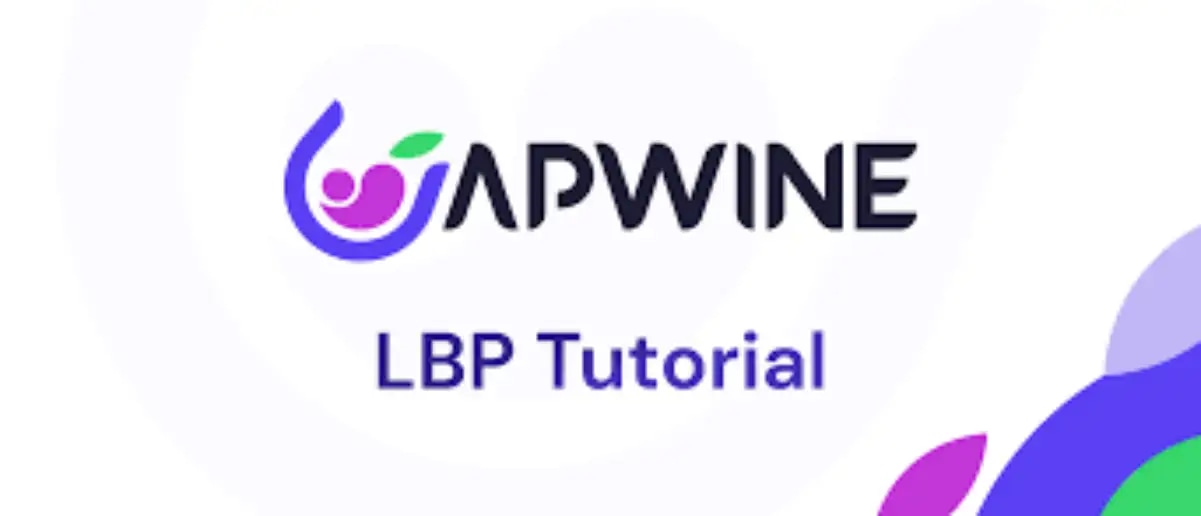 APWine works by placing Interest Bearing Tokens (IBT) or any yield-bearing asset for a fixed duration of time in a smart contract and issuing Future Yield Tokens (FYT) in return.
The yield generated by these assets is directly received by the smart contract, and only the holder of the FYTs can redeem the corresponding underlying yield at the end of the period.
As FYTs are regular ERC20 tokens, they can be freely traded, opening up a new market for future yield. For instance, users can deposit their aDAI on APWine for one month, receive their FYTs, and directly sell them through the AMM to get their yield upfront.
APW Token
The APW token is an ERC20 token, with a primary focus on protocol governance through the APWine Finance DAO. The $APW token was first distributed through a Liquidity Bootstrapping Event. It is now deployed at the following addresses and available to trade on SushiSwap[4].
| Network | $APW Address |
| --- | --- |
| Mainnet | 0x4104b135DBC9609Fc1A9490E61369036497660c8 |
| Polygon (PoS) | 0x6C0AB120dBd11BA701AFF6748568311668F63FE0 |
Mechanisms: The APW token is an ERC-20 token, with a primary focus on protocol governance through the APWine DAO. The token follows a Curve-like form of voting escrow (veAPW) which has a Lock capability.
Token holders will also benefit from the 5% performance fee collected from all yield that is deposited and futurized on the platform from day one. This fee can be adjusted by the DAO through a proposal, with the consensus of token holders.
APW Ecosystem
A portion of the Community allocation is dedicated to ecosystem growth, in the form of strategic partnerships and grants for active and meaningful contributions moving the project and the DeFi space forward[7][8].
Community (56%) : The Community allocation gathers Liquidity Incentives and Ecosystem funds and grants, including Airdrops.
These tokens are distributed through a liquidity mining program on $APW pairs, along with incentives for liquidity providers on the APWine AMM. The team and the DAO reserve the right for these tokens to be dynamically allocated to specific incentives, depending on current needs and for the good development of the project.
See something wrong?
Report to us.
APWine Finance
Did you find this article interesting?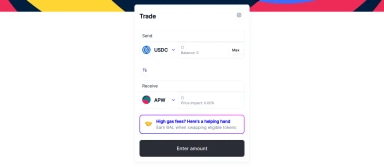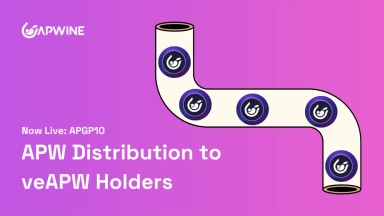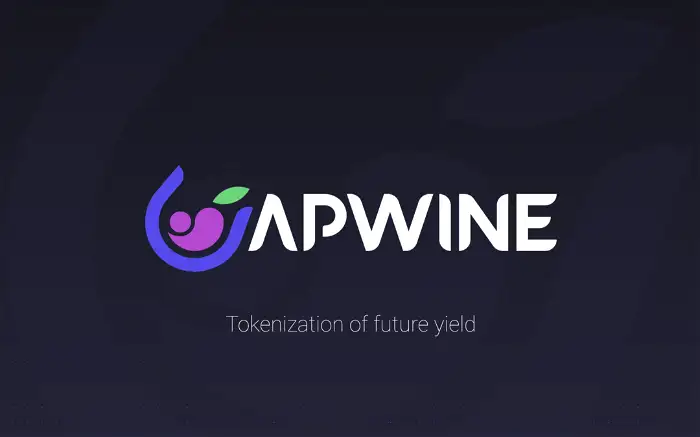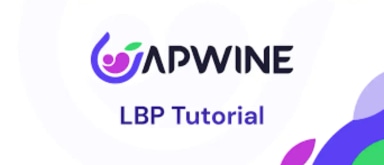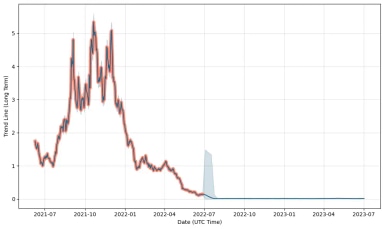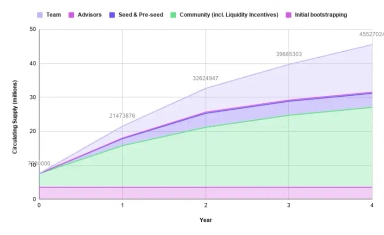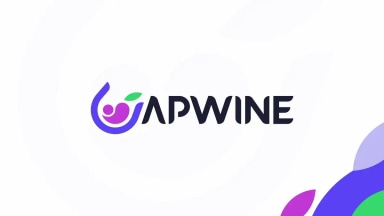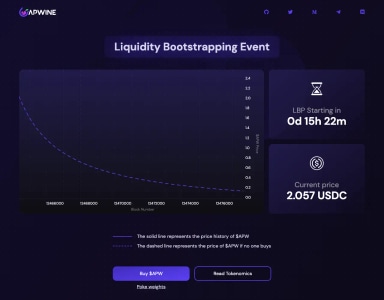 REFERENCES
[1]
APWine on Coingecko
Jul 26, 2022
[2]
APWAine Finance Website
Jul 26, 2022
[3]
What is APWine Finance?
Jul 26, 2022
[5]
APWine Finance on Twitter
Jul 26, 2022
[6]
APWine Finance Token APW Crypto
Jul 26, 2022
[7]
how to buy apwine finance crypto on trust wallet
Jul 26, 2022
[8]
APWine: A New DeFi Primitive To Tokenize Future Yield
Jul 26, 2022
[9]
APWine Finance price
Jul 26, 2022