BiLira
BiLira (TRYB) is a token based on the Ethereum (ETH) blockchain. It is a decentralized financial system that aims to bridge the gap between web 2.0 (monetized by fiat) and web 3.0 (fueled by crypto assets), to offer a helpful entrance and exit ramp solution for crypto traders to combat high volatility and to support the future utilizations of decentralized finance[1]. 
History
---
The genesis of BiLira (TRYB) began on the 19th of July, 2019[2]. The BiLira project was founded by Sinan Koc (CEO), Murat Firat (CTO), and Vidal Arditi (COO), and is a growing team consisting of software engineers, blockchain developers, and venture builders that have deep knowledge and experience in internet technology, consumer finance, online services, and blockchain products.
As BiLira, a stablecoin provider pegged to the Turkish Lira, they aim to democratize finance, make it accessible to everyone and create a decentralized, free and transparent world. They have taken it upon ourselves to prepare the Turkish people and Turkey for the coming financial revolution and to create equal opportunity for everyone.
The BiLira organization is a joint-stock company incorporated under Turkish law with a vision to enhance the access of Turkish citizens to the decentralized and peer-to-peer (P2P) global financial network through the use of its price stable cryptographic token.
Overview
---
BiLira COO Vidal Arditi emphasized the great impact of the deal: "BiLira, acting as a ramp for peer-to-peer marketplaces, will make cryptocurrencies more accessible to the locals, especially backed by such reputable marketplace like Paxful, we can see this going far."
It has nearly 30 million TRYB tokens in circulation and acts as a bridge to the world of DeFi. The stable cryptocurrency is 100% collateralized by Turkish Lira meaning one BiLira can always be redeemed for one Turkish Lira, giving the much-needed stability in the times of economic uncertainty[3]. 
Vision
---
Their vision is for all Turkish citizens to have equal opportunity to be a part of the financial system of the future and to make everyone connect with decentralized internet and distributed financial products[1]. 
Specifically, BiLira plans to provide:
A secure platform for registered and verified members to mint and redeem/burn TRY backed BiLira tokens
Standards for network members as well as smart contracts to govern, audit and manage licensed network participants that mint, transact and redeem BiLira
Protocols to enable local and global transaction interoperability on public blockchains[4]. 
BiLira token
---
The BiLira token is a full-reserve stable cryptocurrency that is built on the blockchain network, issued and managed by the BiLira organization, backed by the Turkish Lira and collateralized 1:1, secure and compatible with ERC-20 token standards.
Services
---
The BiLira token (TRYB) is a fully backed stablecoin that is based on underlying fiat reserves that are held in custodian accounts.
There are multiple use cases for the BiLira stablecoin including easy onboarding for crypto exchanges, a convenient way to transact BiLira tokens between wallets, and providing transparency to donations for non-profit organizations.
BiLira Markets
---
The BiLira markets are shown in the table below:
| Exchange | Pair | Price |
| --- | --- | --- |
| Uniswap | TRYB/ETH | 0.000092 |
| Bittrex [5] | TRYB/USDT | 0.135000 |
| Bittrex | TRYB/BTC | 0.00000285 |
Features
---
Some of its features include:
Stable Value: A cryptocurrency that is backed by the Turkish Lira and is transferable on the blockchain.
Control: A digital asset where you are in control.
Transparency: Auditable and secure infrastructure for the Future of Finance.
Legal Protection: Anyone who would like to issue or redeem BiLira must pass a KYC/AML check.
Ease of Exchange: You can send the BiLira ERC-20 token to anyone in the world within minutes.
Ecosystem Partners
---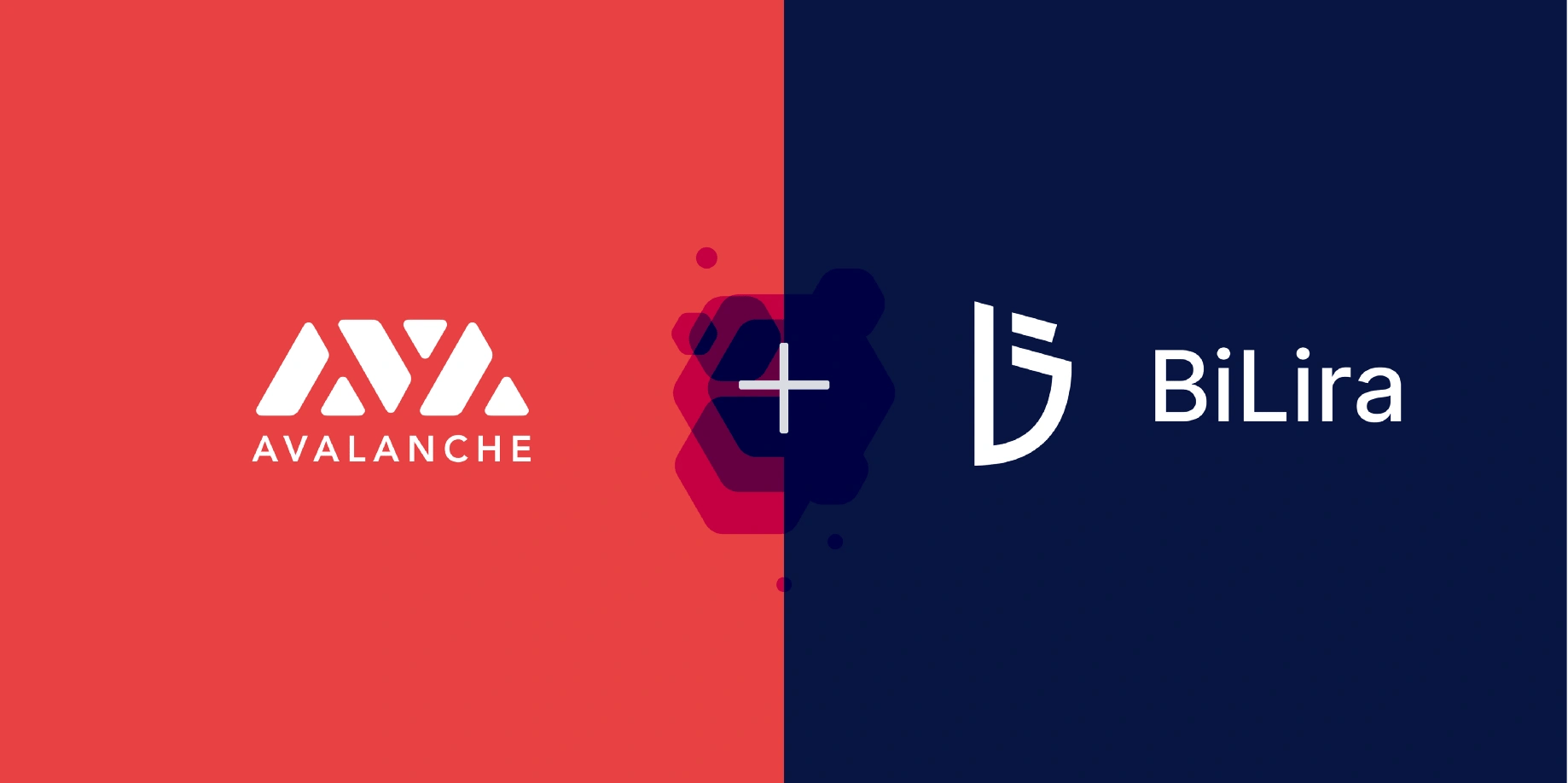 Avalanche x BiLira
Wallets & DeFi
TRYB can work on ERC-20 compatible wallets as well as on Avalanche Wallet. With TRYB, users can also explore decentralized finance via any of the following:
MetaMask, Argent, Portis, WalletConnect, Fortmatic, Coinbase Wallet, Trust Wallet, Avalanche Wallet, 1inch, ParaSwap, Pools.fyi
Team
---
The BiLira team bridges the financial infrastructure of today with the open-source finance of tomorrow. BiLira team consists of Turkey's most experienced blockchain developers and financiers  . Their details are shown in the table below:
Stablecoins advantages
---
Stablecoins outline the following advantages:
No risk of chargeback
Eliminates any risk of value loss in assets during volatile markets
One to one exchange rate
Faster and cheaper on ramp and offramp for exchanges compared to traditional banking solutions
Stablecoin Design
---
Four general approaches exist for a price-stable token strategy:
Fiat-collateralized: Fiat assets in reserves collateralize tokens and thus provide price stability by pegging token value to reserved fiat value;

Crypto-collateralized: Crypto-assets in reserves collateralize tokens and provide price stability pegged to the value of those reserved crypto assets;

Algorithmic non-collateralized: Software economic models aim to provide price stability without relying on underlying collateralized assets;

Hybrid: A blend of the three basic approaches above.
BiLira aims to provide the first design: a fiat-collateralized approach.
How to buy BiLira
---
The issuance process can be completed in three simple steps:
The user creates an issuance request on the BiLira platform. When creating this request, the user must select the amount of BiLira to be issued, the BiLira bank account to which the deposit will be transferred, and the digital wallet address to which BiLira will be delivered.
The user transfers funds equivalent to the amount specified in the issuance request to the BiLira bank account.
Upon confirmation of deposit and identity verification, BiLira transfers TRYB's to the user's digital wallet address.
See something wrong?
Report to us.
BiLira
Did you find this article interesting?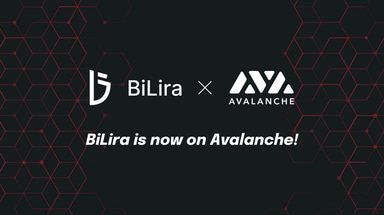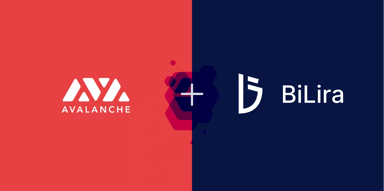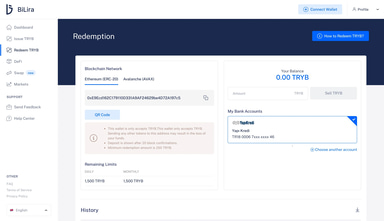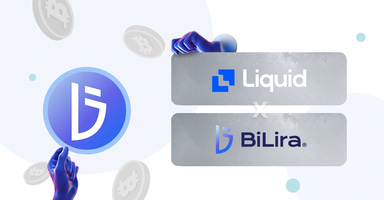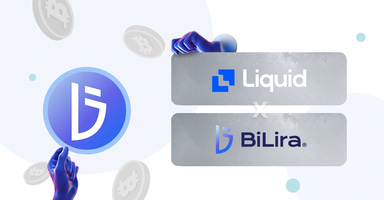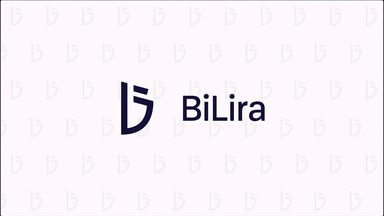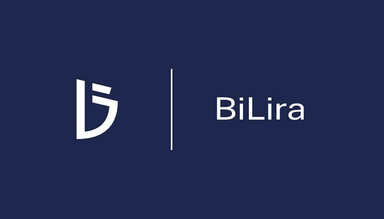 REFERENCES
[1]
Welcome to The BiLira Organization!
Aug 11, 2022
[2]
BiLira (TRYB)
Aug 11, 2022
[3]
Paxful Adds BiLira Token (TYRB) as a Payment method...
Aug 11, 2022
[5]
BiLira (TRYB)
Aug 11, 2022
[9]
Berkay Kangal
Aug 11, 2022
[10]
Nafiz Bayindir
Aug 11, 2022