BUIDL
BUIDL is an intentional misspelling of the world "BUILD" similar to HODL and entered the crypto vocabulary in 2018. The term refers to the concept of actively contributing to and building the blockchain and cryptocurrency ecosystem.[1][2][3]

Overview
The BUIDL movement advocates for active participation in the cryptocurrency space, emphasizing the importance of contributing to adoption and ecosystem enhancement, rather than solely focusing on accumulating or trading cryptocurrencies. [3]
When discussing development in a field like the cryptocurrency space, one might assume that expertise in programming is a prerequisite for making contributions. However, this assumption does not hold true for BUIDLing.[3]
The activities involved in BUIDLing the cryptocurrency ecosystem includes using cryptocurrencies for their intended use, beta project testing, playing blockchain games, using smart contracts, writing articles, creating new cryptocurrencies, building decentralized apps (DApps), creating crypto wallets, exploring Web3 ideas, and designing NFTs. [1][4][6]
Major crypto projects like Bitcoin and Ethereum are thriving, but the #BUIDL movement emphasizes that certain projects will require continued user participation to progress. It also suggests that there is always room for more competitors, hence, BUIDLing must continue. [7]
While the exact origin of the term remains unclear, prominent figures within the blockchain and crypto industry frequently use it to endorse the comprehensive advancement of the ecosystem. In 2018, Vitalik Buterin, the founder of Ethereum, used "BUIDL" in a tweet to reference Ethereum's progress. Changpeng Zhao, the founder of Binance, similarly employs the term to inspire the crypto community to actively contribute to the ecosystem rather than solely focusing on HODLing.
BUIDL Network
The BUIDL Network represents a community of Ethereum developers. Within this network are advocates, startups, entrepreneurs, and enthusiasts of Ethereum and blockchain technology. Every segment within the community organizes meetups that foster the growth of knowledge and skills among its members. The collective aim is to play a pivotal role in facilitating a decentralized future.[5]
See something wrong?
Report to us.
BUIDL
Did you find this article interesting?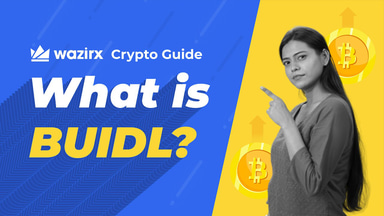 REFERENCES
[1]
What Does BUIDL Mean? Exploring Crypto Lexicon
Aug 27, 2023
[2]
What does BUIDL mean?
Aug 27, 2023
[4]
What is BUIDL meaning
Aug 27, 2023
[5]
The BUIDL Network
Aug 27, 2023