CoinList
CoinList is a platform where early adopters invest in and trade digital assets. It is a cryptocurrency exchange founded in 2017 and headquartered in San Francisco, California.[1][2]

Overview
CoinList is an American crypto exchange platform that provides access to cryptocurrencies, including newly launched and established blue-chip cryptocurrencies. The company was established in 2017 by co-founders Andrew Bromberg, Brian Tubergen, Graham Jenkin, Joshua Slayton, Kendrick Nguyen, and Paul Menchov. [3]
CoinList's platform enables users to gain early access to newly launched cryptocurrency tokens, offering investment opportunities before they are accessible on other markets. In addition, it provides a range of blue-chip cryptocurrencies like Filecoin, Bitcoin, Ethereum, and Solana. To ensure secure storage of digital assets, CoinList offers a complimentary crypto wallet. [3]
CoinList provides staking services for specific assets, allowing users to earn monthly rewards while maintaining full ownership of their coins. Additionally, CoinList users can participate in decentralized finance (DeFi) lending using Wrapped Bitcoin (WBTC) or Wrapped Filecoin (EFIL) and engage in various DeFi protocol programs. [3]
CoinList Karma
CoinList Karma, introduced in September 2021, is a point system that recognizes users' contributions to token networks on the CoinList platform. These contributions include activities like staking, lending, voting on governance proposals, and trading. The accumulation of Karma points is directly related to the level of a user's contributions, resulting in higher earned Karma points for more significant contributions. [1]
CoinList Seed
CoinList Seed, introduced in 2020, facilitates connections between new and early-stage crypto companies and the global investment community. The program accommodated more than fifty early-stage startups in 2021, among them Injective Protocol, Clover Finance, and RabbitHole. Participants in the program have secured funding from investment and venture capital firms like Multicoin Capital, Electric Capital, Pantera, and others. [4][5]
Funding Rounds
CoinList has raised a total of $119.2M in funding over 3 rounds. On April 5, 2018, CoinList raised $9.2 million in a series A round from Accomplice, Polychain Capital,  Libertus Capital, FBG Capital, Electric Capital, Digital Currency Group, and CoinFund. [6][7]
In statements, CoinList co-founder and former CEO Andy Bromberg said the company planned to use part of the capital to build a secondary exchange for blockchain-based securities.
"There is not right now a good tokenized exchange for securities. As such, CoinList hopes to be the first to introduce a liquid and compliant secondary exchange for securities." - Bromberg told CoinDesk. [7]
On October 30, 2019, CoinList raised $10 million in a Venture round led by Polychain Capital with Collaborative Fund and Twitter CEO Jack Dorsey. [8]
On October 26, 2021, CoinList raised $100 million in a series A round, led by Accomplice VC and Agman Partners with participating investors Alphemy Capital, Metaplanet, and Continue Capital, among others. As part of the deal, Agman founder and CEO Scott Silverman joined CoinList's board. [9]
CoinList Frontier
On May 2, 2023, CoinList revealed an updated brand identity with a modern look for the company. In addition, the company also shared Offerings — a suite of products for crypto builders to launch and grow decentralized products, build community, and leverage comprehensive compliance tools. [10]
"The updated CoinList visual identity strikes a balance between structure and fluidity, combining bold, metallic shapes that evoke the dynamics of liquid markets with the solidity and stability of solid steel. The design concept portrays CoinList as a reliable and supportive partner to visionary founders as they navigate the ever-changing crypto landscape, building the future generation of products and infrastructure." - the press release stated [10]
See something wrong?
Report to us.
CoinList
Did you find this article interesting?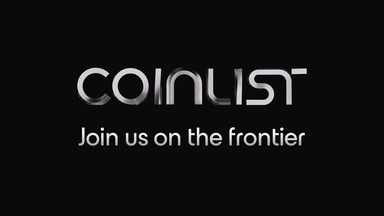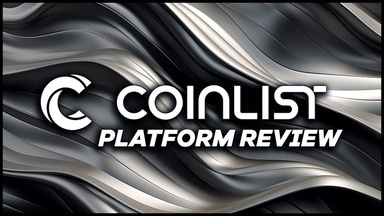 REFERENCES
[3]
Linkedin profile
Jul 24, 2023
[4]
coinlist seed
Jul 24, 2023
[5]
2021 coinlist seed batch
Jul 24, 2023
[6]
crunchbase profile
Jul 24, 2023
[7]
coindesk - series A funding
Jul 24, 2023
[8]
coindesk - venture round funding
Jul 24, 2023
[9]
theblock - coinlist 100M series A funding
Jul 24, 2023
[10]
coinlist frontier
Jul 24, 2023