David Schwartz
David Schwartz is Chief Technology Officer (CTO) and Chief Cryptographer at Ripple. David is one of the original architects of the XRP Ledger. Prior to joining Ripple, he was a director of software development at Webmaster Incorporated, a Santa Clara software developer. He also assists companies with strategic planning in emerging technologies such as distributed payment systems and secure computing with his expertise in cryptography, computer security, and software development, particularly for startups and quickly-growing, small companies.[1] Schwartz developed encrypted cloud storage and enterprise messaging system for organizations like CNN and the National Security Agency (NSA). He is also known as "JoelKatz".[2]

Career
Early years
In 1988 before his graduation from the university, Schwartz founded David Schwartz Enterprise. He invented a hierarchical system for distributing workloads over multiple computers, handled interactions with the USPTO to obtain the United States patent, and managed marketing and licensing efforts.
In 1991, Schwartz served as a software developer at Re/Max. There he conceived and developed a system to analyze public property records and identify houses that were the most likely to be over-assessed and entitled to property tax reductions.
In 1992, Schwartz was a partner in Cardiophonics. He is a co-founder of a medical device manufacturing company that developed, manufactured, and sold a noninvasive medical device to provide objective measurements of the presence and severity of heart murmurs and related conditions.
In 1996, Schwartz worked for Worldwide Internet Solutions as a senior network manager. He supervised the design, implementation, and deployment of a regional network and a large document scan, index, search and retrieval system.
1998-2010
In January 1998, Schwartz joined Webmaster Inc. where he worked for 13 years. He started as a director of software development.
In 2001, he was promoted to Chief Technical Officer overseeing research, development and technical operations.
Ripple
Schwartz joined Ripple in November 2011 and became the Chief cryptographer of the company. In July 2018, he was assigned as the Chief Technology Officer of the company. [5]
In April 2020, YouTube suspended Schwartz's YouTube channel soon after the blockchain firm launched a lawsuit against it over the XRP scam in videos. This suspension came a week after Ripple initiated a lawsuit against YouTube on allegations the platform had failed to prevent fake XRP giveaway scams on the platform.[4]
In April 2021, he said on CoinDesk TV that "all the evidence" suggests Bitcoin and XRP were similar despite allegations XRP was being sold illegally as a security. Ripple was in the midst of defending itself against a U.S. Securities and Exchange Commission (SEC) action alleging the company and two of its executives violated U.S. securities laws in selling XRP to retail consumers.[3]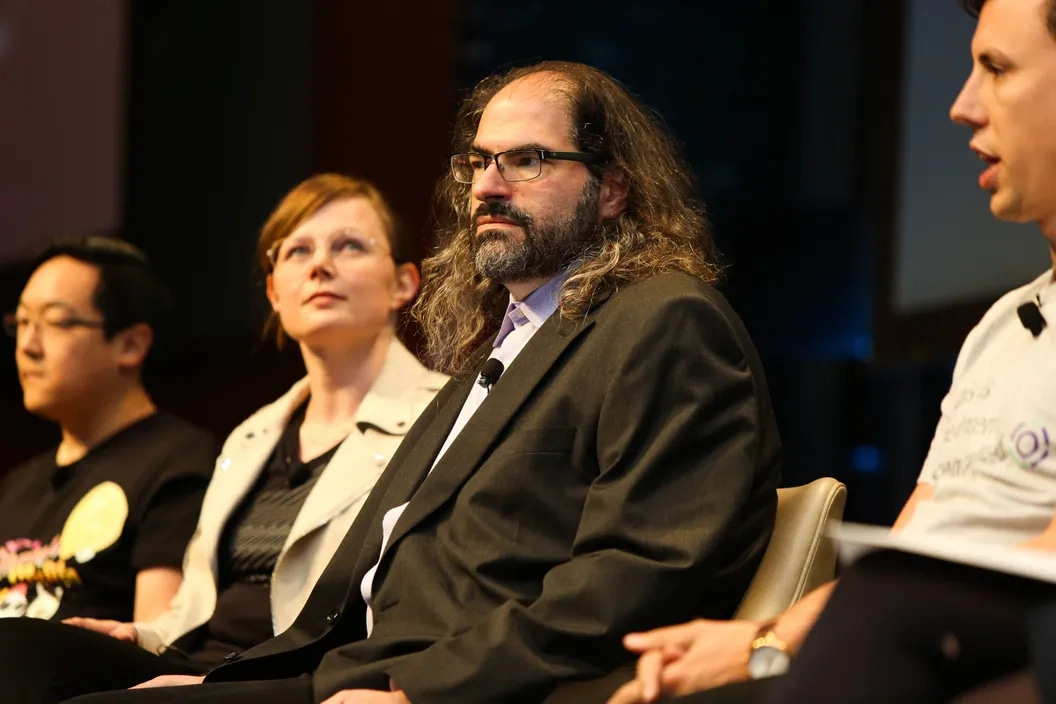 Education
Studied Electrical Engineering at the University of Houston, Texas, U.S., and graduated in 1990.
Patents
Computer System - Early work on hierarchical task distribution in a multimode computer cluster.[1]
Patent number: US US5025369A
Application filed: August 25, 1988
Application granted: June 18, 1991
Anticipated expiration: August 25, 2008
Status: Expired - Fee Related
See something wrong?
Report to us.
David Schwartz
Did you find this article interesting?