ORDI Token
$ORDI token is a cryptocurrency that uses the Bitcoin Ordinals protocol to write information to each Satoshi — the smallest unit of Bitcoin. $ORDI is the first BRC-20 token on the Bitcoin blockchain, and it has a total supply of 21 million coins. [1][2]

Overview
Ordi was inscribed by an anonymous user on March 8, 2023. It operates through the Ordinals protocol, enabling users to encode various forms of data— such as text, images, audio, and video — onto individual Satoshis. This inscription process is executed without the need for a separate token, side chain, or alterations to the Bitcoin protocol. The Ordinals protocol adds information to each Satoshi, resulting in the creation of non-fungible tokens (NFTs) and tokens within the Bitcoin network. However, due to the Bitcoin network's low block size limit, the primary focus for inscription is mainly on textual and visual information. [3][4]
In November 2023, the ORDI token was listed on the crypto exchange Binance as an emerging project under the "seed" tag which caused the prices of the token to surge 50%. [5]
"The Seed Tag represents innovative projects that may exhibit higher volatility and risks compared to other listed tokens. The Seed Tag will be applied to ORDI," — Binance wrote. [5]
Tokenomics
ORDI has a fixed supply of 21 million coins, which is the same as Bitcoin. It follows the BRC-20 token standard — a token standard for Ordinals derived from Ethereum's ERC-20 fungible token standard. [3][2]
ORDI does not have any intrinsic value, but it derives its value from the market demand and the novelty of being the first BRC-20 token on Bitcoin. It is available to be traded on various exchanges e.g. OKX, etc. [2][6]
See something wrong?
Report to us.
ORDI Token
Did you find this article interesting?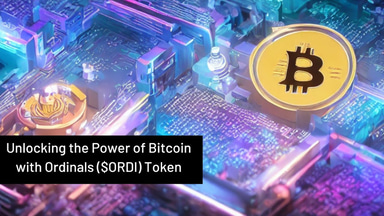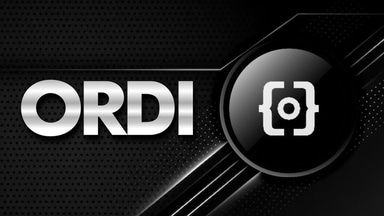 REFERENCES
[1]
youtube - ordi token explained
Nov 21, 2023
[2]
medium - ordi token
Nov 21, 2023
[3]
cmc - ordi token
Nov 21, 2023
[4]
coingecko - ordi token
Nov 21, 2023
[5]
Binance Will List ORDI (ORDI) with Seed Tag Applied
Nov 21, 2023
[6]
coinEx - ordinals
Nov 21, 2023