Remilia Corporation
Remilia Corporation is the digital art collective behind Milady Maker NFT, a collection of 10,000 generative neochibi-style profile pictures (pfp) NFTs. [1]

Overview
Remilia is a decentralized autonomous organization (DAO), that creates crypto-backed projects and organizes primarily within remote group chats. (The group's name comes from the character Remilia Scarlet from the Japanese video game Touhou Project.)
"A lot of us are, like, art school graduates or dropouts. I'm a dropout."  - Remilia collective founder, Charlotte Fang. [2]
Members of Remilia prefer to use screen names and handles, choosing not to disclose their real-life identities, even among themselves. The collective is dedicated to creating unconventional digital art with a strong emphasis on provocative online performances. [2]
Charlotte Fang, the founder of Remilia Collective, drew a comparison between Remilia's content and William S. Burroughs' controversial novel, Naked Lunch[4]. Additionally, Fang suggests that Remilia's interest in NFTs is influenced by the crypto community's tendency to disregard political correctness. [2]
"In the crypto space, people going into any group chat, you'll find people that are racist, homophobic, transphobic. And they don't bat an eye because they're just, you know, they're gamers, they're 4channers. These are the people that entered crypto early and now they're the guys—the whales—that have all the money." - Fang said.
Milady Maker
Remilia developed Milady Maker in August 2021, an initiative that sold NFTs as themed profile pictures for use as Twitter avatars. This concept draws inspiration from the past era of custom message board avatars and online guild banners but with the integration of blockchain technology and financial value. [3]
Milady Maker is a collection of 10,000 generative neochibi-style profile pictures (pfp) NFTs inspired by the street-style tribes of Y2K Japan and it is hosted on the Ethereum blockchain. Milady's generate a variety of accessories, and their overall stylishness is rated with a drip score, which helps tie value to aesthetics over pure trait scarcity. [5]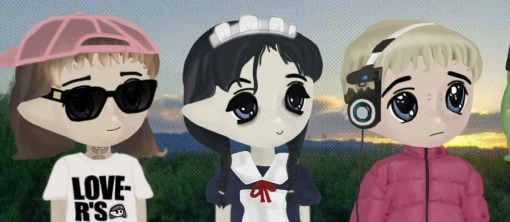 Bonkler
Bonkler is an experimental finance art project created by Remilia in April 2023. Bonkler's Paced Generative Mint progressively unveils rarities over the course of a year, obscuring price discovery with speculative complex contrasting aesthetics and rarity. [6][7]
"The eternal loving heart of Milady The crystal and iron soul of Bonkler An auction that runs forever, higher and higher with you and me together."
A new Bonkler is generated every 23 hours and bidded on in 0.1 ETH increments, redeemable shares are encoded in each Bonkler at minting based on the sale price, shares can be redeemed for ETH from the Treasury by burning the Bonkler, the Bonkler Treasury is fueled by all ETH in each auction minus a 30% fee to Remilia Corporation and team, and only 400 Bonklers will ever be produced, increasing in scarcity as they are burned to redeem their reserve backed value. [6]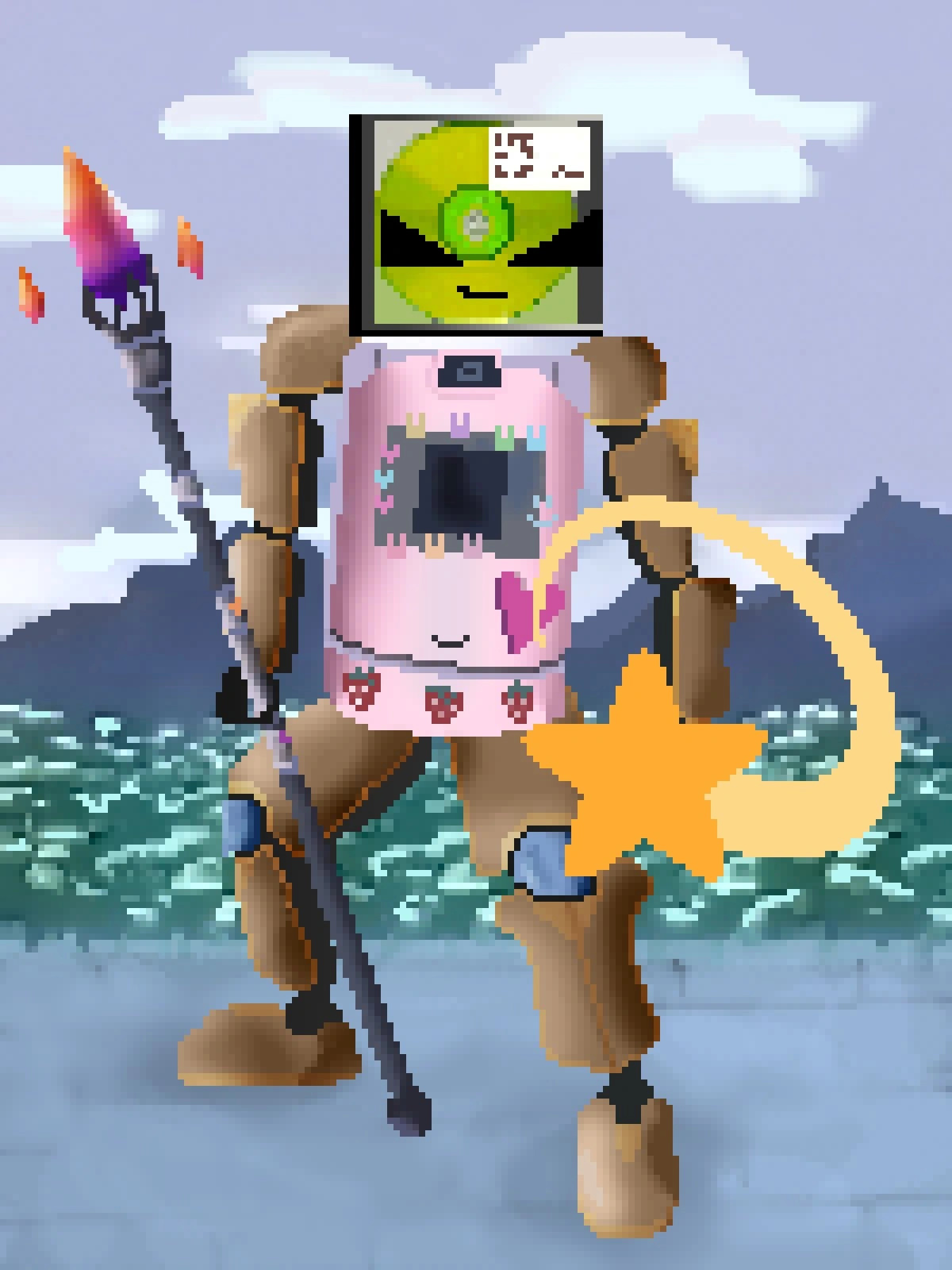 Redacted Remilio Babies
Redacted Remilio Babies is Remilia Collective's first pfp NFT project since Milady Maker, with art by Ulenka[9].
Redacted Remilio Babies was created on August 2022 and it is a collection of 10,000 neochibi profile pictures (pfp) NFTs that expand the Milady Maker paradigm. The collection displays "youthful J.I.T.[5] energy, schizophrenic reactionary aesthetics, and digital sales terrorism".
Remilio Maker is Milady for boys. Remilio is based and retarded. Remilio is a 13 year old running Minecraft hustles. We channel these disparate inspirations into the same directed chaos that sets Milady apart from the monotony of NFT- and crypto-twitter as a community, the same lucid metairony that has always been the essence of Remilia's revolutionary posting as art practice. - Charlotte Fang in 'Redacted Remilio Babies: Notes on the Design Process'. [11]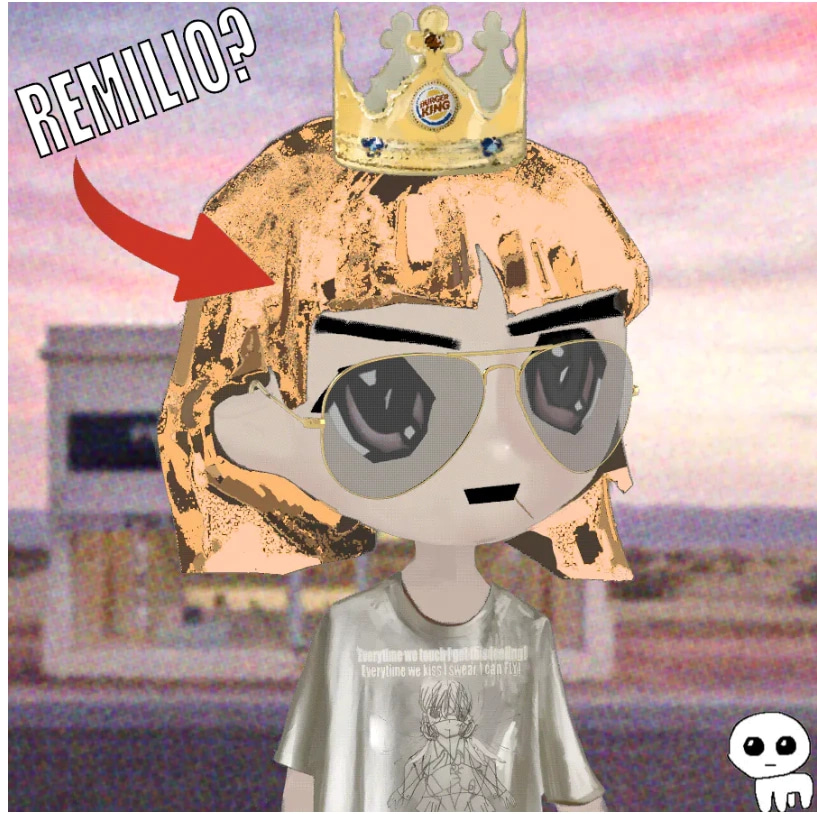 See something wrong?
Report to us.
Remilia Corporation
Did you find this article interesting?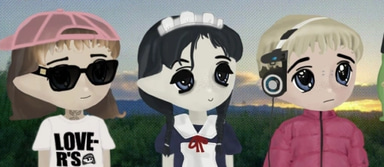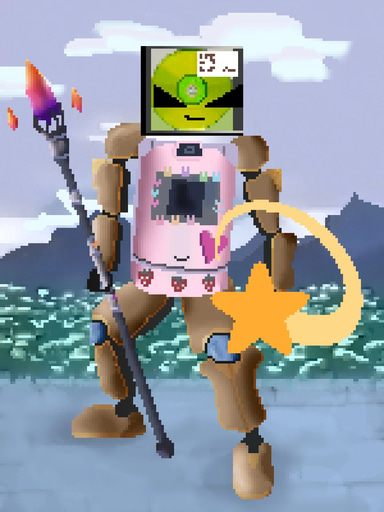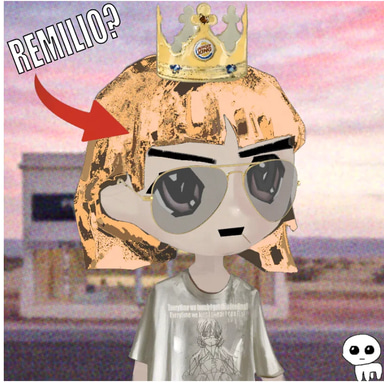 REFERENCES
[2]
inside remilia
May 30, 2023
[3]
open sea - milady maker
May 30, 2023
[4]
naked lunch news
May 30, 2023
[5]
milady twitter
May 30, 2023
[6]
bonkler website
May 30, 2023
[7]
opensea -bonkler
May 30, 2023
[8]
opensea - gods remix
May 30, 2023
[10]
opensea- redacted remilio babies
Jun 12, 2023
[11]
mirror.xyz - charlotte fang design explanation
Jun 12, 2023