Reserve Rights
Reserve Rights (RSR) is a stablecoin and fluctuating protocol token that operates on the Ethereum platform[1].
Overview
The Reserve Protocol can be implemented on top of any smart contract platform. It could be operated on its own chain, but it benefits from locating itself where collateral tokens are most liquid. Initially, the protocol was developed on the Ethereum Network but ultimately developers expect two-way bridges to enable complete interoperability of the Reserve token across all major smart contract platforms[3][4].
The initial production version of the Reserve Protocol was substantially centralized, and over time each protocol component migrated on-chain and was released from control by the founding team.
The Reserve token initially had a target value of US $1.00 but is designed to go off of the peg to the US dollar in the long term.
The Reserve Protocol primarily manages two pools of value:
The Reserve, a cryptocurrency kept stable at $1.
The Vault, a pool of other blockchain assets used to purchase Reserves whenever demand for Reserve drops. The protocol aims to maintain at least 100% collateral backing of the value of all minted Reserves.
The protocol is designed to operate as a collection of smart contracts. In addition to the pools of value, consists of these other active components:
The Reserve Manager, which keeps the Reserve stable at $1.
The Vault Manager, which manages the assets in the Vault.
The Market Feed, which tracks market data on Reserves, Reserve Rights, and the Vault assets.
The Auctioneer, which runs the protocol's market operations.
Tokens
The Reserve Protocol interacts with three kinds of tokens:
The Reserve token (RSV) - a stable cryptocurrency that can be held and spent the way people use US dollars and other stable fiat money.
The Reserve Rights token (RSR) — a cryptocurrency used to facilitate the stability of the Reserve token.
Collateral tokens — other assets that are held by the Reserve smart contract in order to back the value of the Reserve token, similar to when the US government used to back the US dollar with gold. The protocol is designed to hold collateral tokens worth at least 100% of the value of all Reserve tokens.
The platform's Reserve Rights (RSR) token increased more than 320% since January 1, 2021, going from $0.012 to a new all-time high of $0.825 on March 9, according to data from CoinMarketCap as of March 2020. Three reasons for the RSR growth RSR in 2021 are the global adoption of stablecoins as a viable payment medium, worsening global financial conditions leading to hyperinflation in the countries where Reserve focuses its operations, and optimism surrounding Reserve's mainnet launch and several major upcoming developments. On January 4, 2021, the United States Treasury's Office of the Comptroller of the Currency announced that banks would be allowed to run independent nodes for distributed ledger networks and transact in stablecoins. Since the approval, stablecoin projects like Reserve, MakerDAO, Terra, and Curve all experienced an influx of trading volume as regulatory concerns decrease.
A second major driver in the recent growth of RSR is the worsening financial conditions in countries that are dealing with hyperinflation. One of the first countries where Reserve focused its early growth was Venezuela, which has seen its local Venezuelan bolívar currency rapidly lose its purchasing power in recent years. According to the team, users in Venezuela can now utilize the Reserve app as a way to transfer their wealth to a more stable currency such as the United States dollar and transact with it as needed. The third reason for the price surge is that investors also appear to be excited about the upcoming Reserve protocol mainnet launch, which co-founder Nevin Freeman said is planned for an unspecified date in 2021[2].
Team
Nevin Freeman (Co-founder and CEO)
Matt Elder (Co-founder and CTO)
Charlie Smith (Business Development)
Jesper Ostman (Protocol Development)
Cathleen Kilgallen (Research and Operations)
Mark Lee (Legal)
Taylor Brent (Protocol Development)
Erika Campbell (Onsite Operations)
Matt Gertler (General Counsel)
Josh Furnas (Head of Product)
Investors
Sam Altman
Coinbase Ventures
Peter Thiel
Crypto Lotus
Refactor Capital
Semyon Dukach
Jack Selby
Matt Brimer
James Glasscock
Eric M. Jackson
Lucy Wang
Jeff Morris Jr.
Distributed Global
George Samman
Max Risman
Chris Blair
PreAngel
Maja Vujinovic
BlockTower Capital
Spencer Greenberg
Raphael Ouzan
NEO Global Capital
Demetri Kofinas
Rocket Fuel
Velorum Capital
GSR
Arrington XRP Captial
Digital Currency Group
Craig Clemens
Josh Hannah
DDC
Sumeet Singh
Gordy Bal
Ran Neu-Ner
Fenbushi
David Sica
See something wrong?
Report to us.
Reserve Rights
Did you find this article interesting?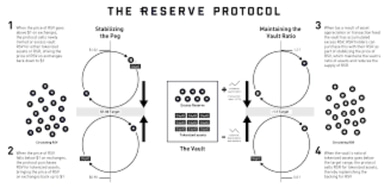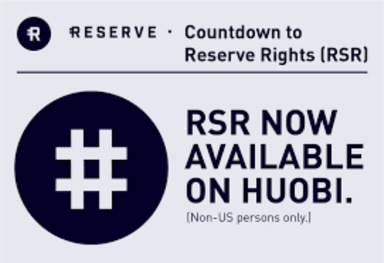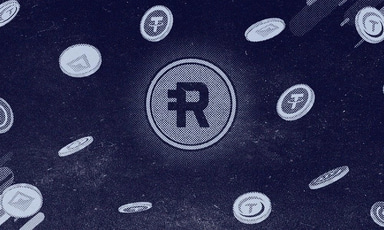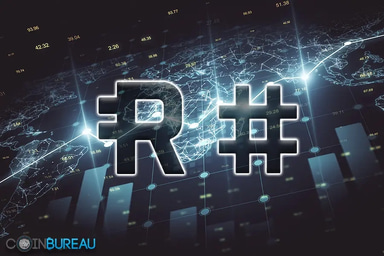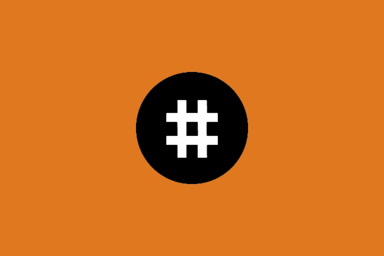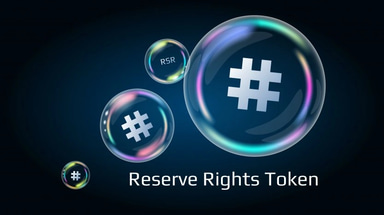 REFERENCES
[1]
Introducing Reserve, a stable, digital currency for count...
Aug 9, 2022
[2]
Reserve Rights (RSR) gains 300% as stablecoins gain...
Aug 10, 2022
[3]
Reserve Rights|Coinmarketcap
Aug 10, 2022
[4]
Reserve Rights|Coingecko
Aug 10, 2022