rETH
Rocket Pool ETH (rETH) is Rocket Pool protocol's liquid staking token. The rETH token represents an amount of ETH that is being staked and earning rewards within Ethereum Proof-of-Stake. [1][4]
As Rocket Pool node operators stake Ethereum on Proof-of-Stake the resulting rewards increase the value of rETH relative to ETH. Rocket Pool's liquid staking token allows holders to benefit from the returns of the Ethereum Proof-of-Stake. [2][3]
Overview
A Rocket Pool staker's role is to deposit ETH into the deposit pool which enables a node operator to create a Beacon Chain validator. As a result, the staker is given rETH which represents how much ETH is deposited and when it was deposited. The ratio includes rewards that Rocket Pool node operators earn from:
The Beacon Chain
Priority fees from block proposals
MEV rewards from block proposals
The value of rETH is determined by the following ratio:
rETH:ETH ratio = (total rETH supply) / (total ETH staked + total rETH contract balance + total rETH share of priority fees + total rETH share of MEV rewards). [5]
The value of rETH consistently rises compared to ETH due to the continuous accumulation of Beacon Chain rewards, priority fees, and MEV rewards. The rETH/ETH exchange rate is regularly updated, around every 24 hours, based on the Beacon Chain rewards earned by Rocket Pool node operators. [5]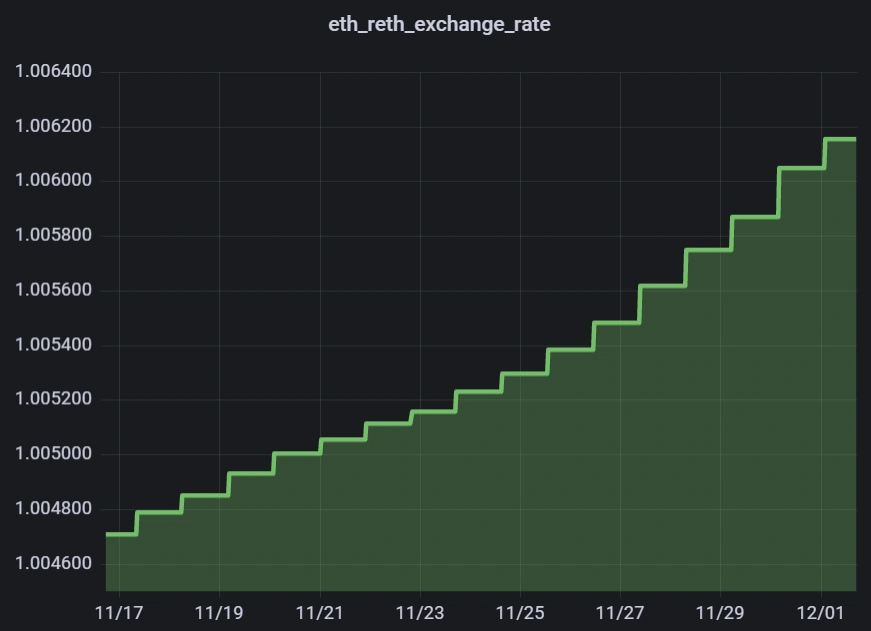 Utility
As an alternative to holding onto and eventually returning rETH to the Rocket Pool, users can also use it in DeFi applications. rETH can be traded, used for lending, and collateral as rETH is a standard ERC20 token. [5]
See something wrong?
Report to us.
rETH
Did you find this article interesting?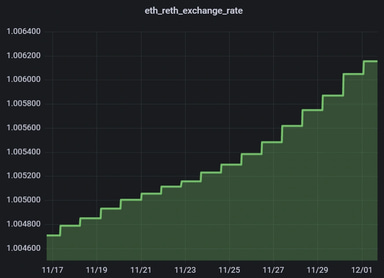 REFERENCES
[1]
twitter profile
May 22, 2023