STASIS
STASIS is the European MiCA-regulated fintech company behind the stablecoin, STASIS EURO. [1][2][3]

History
Stasis is a European FinTech company that was founded in 2018. Its main offering is the Euro-backed stablecoin, known as EURS. This Stablecoin аs a Service (SAAS) platform combines solutions provided by licensed financial intermediaries. The aim is to provide an institutional-grade link between the decentralized finance world and the off-chain market. STASIS has developed a large and transparent Euro-backed stablecoin in the digital asset universe. The company's ultimate goal is to provide an alternative to USD stablecoins within the digital asset space.
"Stasis means in Physics, equilibrium and stability were all forces are equalized. So this is what we do with digital assets, we make sure their value in digital world equals the value in the traditional world of the collateral they hold behind" - CEO & Founder Gregory Klumov stated in an interview. [4]
As stated by the Founder Klumov above, the name STASIS originated from Physics, where Stasis, pronounced stey-sis, refers to the balancing of various forces in order to reach equilibrium or keep something in one place. Despite shifting regulatory and economic environments, the tokenized assets stay the same — they're in stasis. [2]
The Stasis Foundation, the company behind the platform, was established in 2018 and is headquartered in the Isle of Man. The platform employs a Collateralized Debt Obligation (CDO) mechanism to retain the value of its stablecoins, which are supported by reserves of fiat currencies kept in escrow. The company employs a transparent and auditable process to guarantee the stability of its stablecoins, which can be utilized for various purposes such as online payments, remittances, and trading on cryptocurrency exchanges. [2]
Stasis is headquartered in Malta, a small island country in the Mediterranean Sea. Malta has been actively promoting itself as a blockchain-friendly jurisdiction and has been home to many crypto and blockchain companies. The extensive team is decentralized and mainly consists of European employees. [3][5]
STASIS EURO
STASIS EURO (EURS) is a stablecoin pegged 1:1 with the Euro and developed by STASIS. It is supported by an ecosystem of liquidity providers, custodians, exchanges, payment platforms, and others. [6]
The EURS token is deployed as an ERC-20 token on the Ethereum blockchain, which is secured by a proof-of-stake (PoS) consensus mechanism. In 2021, EURS became available on Ethereum layer-2 chains like Arbitrum, Polygon, Gnosis Chain, Algorand, XRP and XDC Network. Additionally, STASIS EURO complies with existing European regulatory requirements, adheres to AML and KYC verification procedures, and has a partnership with KPMG. [6]

See something wrong?
Report to us.
STASIS
Did you find this article interesting?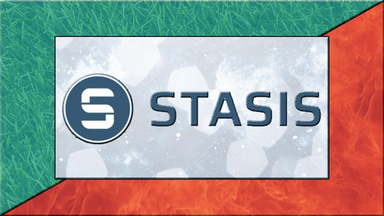 REFERENCES
[1]
stasis twitter
Nov 13, 2023
[4]
interview with ceo gregory
Nov 13, 2023
[6]
coinmarketcap - stasis euro
Nov 13, 2023