TerraClassicUSD (USTC)
TerraClassicUSD (USTC) is a USD-pegged stablecoin, addressing the shortcomings of its predecessor, TerraUSD (UST). USTC essentially represents an upgraded version of UST, exclusively operating on the Terra Classic blockchain. [1]
Overview
TerraClassicUSD (USTC), formerly TerraUSD (UST), initially launched on the original Terra blockchain in 2020, is an algorithmic stablecoin designed for resilience and stability. Unlike UST, which lacked real dollar reserves and relied on complex algorithmic mechanisms involving LUNA token burning and minting, USTC aims to become stable by diversifying its asset backing. USTC resides on the Terra Classic blockchain, distinguishing it from UST, associated with the now-abandoned original Terra blockchain. USTC has gained support from platforms like Binance and KuCoin, making it accessible to users. [1][2]

History
Terra Classic, the original Terra blockchain version, launched in April 2019 by Terraform Labs (founded by Do Kwon and Daniel Shin), aimed to create a global payment system supported by fiat-pegged stablecoins secured by Luna Classic (LUNC), a floating-rate cryptocurrency. Terra Classic employed smart contracts for the minting and burning of various stablecoins in response to supply and demand fluctuations. LUNC served as collateral and a governance token, stabilizing the price of these stablecoins. The Terra Classic network also supported dApps using USTC as a benchmark or medium of exchange. [3][4]
May 2022 Collapse
In May 2022, Terra Classic experienced a significant collapse when UST lost its peg to the US dollar. A substantial sell-off on major exchanges, triggered by a market crash and liquidity crisis, caused UST's devaluation. This initiated a detrimental feedback loop, compelling the protocol to mint trillions of LUNC tokens to buy back UST, resulting in hyperinflation and LUNC devaluation. Legal issues led to the arrest of co-founder Do Kwon, while Daniel Shin avoided arrest in South Korea. [5][6][8]

UST Becomes USTC
TerraUSD (UST) once thrived as a prominent algorithmic stablecoin until May 2022, when it unexpectedly lost its USD peg, plummeting to $0.68. This prompted a wave of UST liquidity withdrawals from the Anchor Protocol, followed by LUNA minting in an attempt to regain stability. However, these efforts led to hyperinflation, causing a severe devaluation of UST. To revive the project, co-founders initiated a community-led effort, culminating in the creation of a new blockchain, Terra Classic, and the rebranding of TerraUSD (UST) into TerraClassicUSD (USTC). This transition marked Terra 2.0's inception, focusing on dApps and community ownership, omitting algorithmic stablecoins, and adopting Terra (LUNA) as the sole cryptocurrency. [2][7]
Ceasing the Minting Process
On September 21, 2023, Terra Classic ceased minting terraUSD (USTC), following a community vote that garnered 59% approval. TerraUSD's debacle caused a 99.9% drop in LUNA token prices and significant losses in Terra-based DeFi apps. The community's decision to halt minting is aimed at safeguarding users and external investors who are burning USTC to restore its peg. [9][10]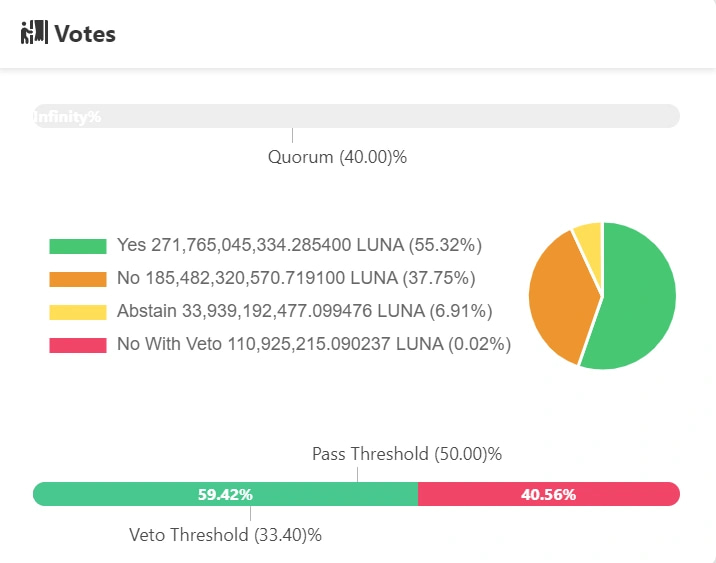 See something wrong?
Report to us.
TerraClassicUSD (USTC)
Did you find this article interesting?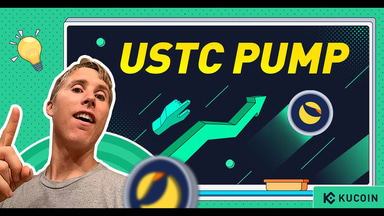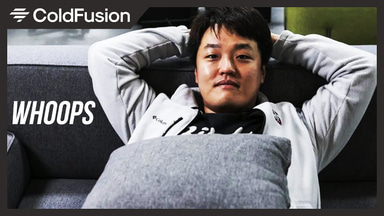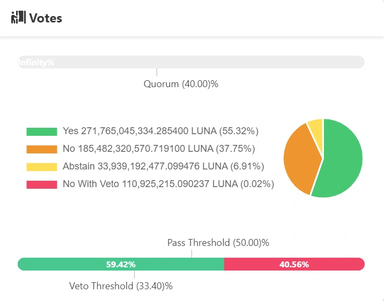 REFERENCES
[1]
Bitkan on USTC
Nov 6, 2023
[2]
GNcrypto overview of USTC
Nov 6, 2023
[3]
Cointelegraph on Terra
Nov 6, 2023
[5]
Coindesk on fall of UST
Nov 6, 2023
[6]
Coindesk on Crash
Nov 6, 2023
[7]
UST to USTC Docs
Nov 6, 2023
[8]
BBC, Do Kwon arrest
Nov 6, 2023
[9]
Coindesk, Minting Halt
Nov 6, 2023
[10]
Atomscan Terra community votes
Nov 6, 2023