Wojak Token (cryptocurrency)
Wojak Token is an ERC-20 memecoin cryptocurrency inspired by the Wojak meme. The token launched on April 17, 2023, with a total supply of 69,420,000,000 tokens. [2] [3]

Overview
The Wojak Token is based on the Wojak or Feels Guy meme which began in 2010. The Wojak meme is an MS Paint illustration of a bald man with a sad expression on his face. It is often used as a reaction image to represent feelings such as melancholy, regret, or loneliness. [2]
The token launched on April 17, 2023 as a memecoin without utility and a total supply of 69,420,000,000 tokens and no buy or sell tax. One day later the token saw over $59 million in volume according to CoinGecko data. [1]
According to the Wojak Token, website the team's main focus is on community building.
At Wojak Token, we greatly value and respect our community. We understand that our progress is built on the unwavering support and trust of our users. Our community is the driving force behind the growth and development of Wojak Token, and we are dedicated to creating an inclusive and transparent environment where everyone can thrive.

We believe in fostering strong relationships with our community members by actively engaging in open communication, taking feedback seriously, and continuously adapting our community based on user needs. Our team is committed to ensuring that Wojak remains a trusted and reliable comunity and providing a secure and rewarding experience for our users.

Our commitment to our community is unwavering, and we appreciate your continued support. Thank you for being a part of the Wojak Token community. We are proud to have you with us, and we look forward to growing together.
On April 19, 2023, NFT artist Beeple, who sold the most expensive one-off NFT, tweeted an image of US SEC Comissioner Gary Gensler shilling memecoins including Pepe and Wojak.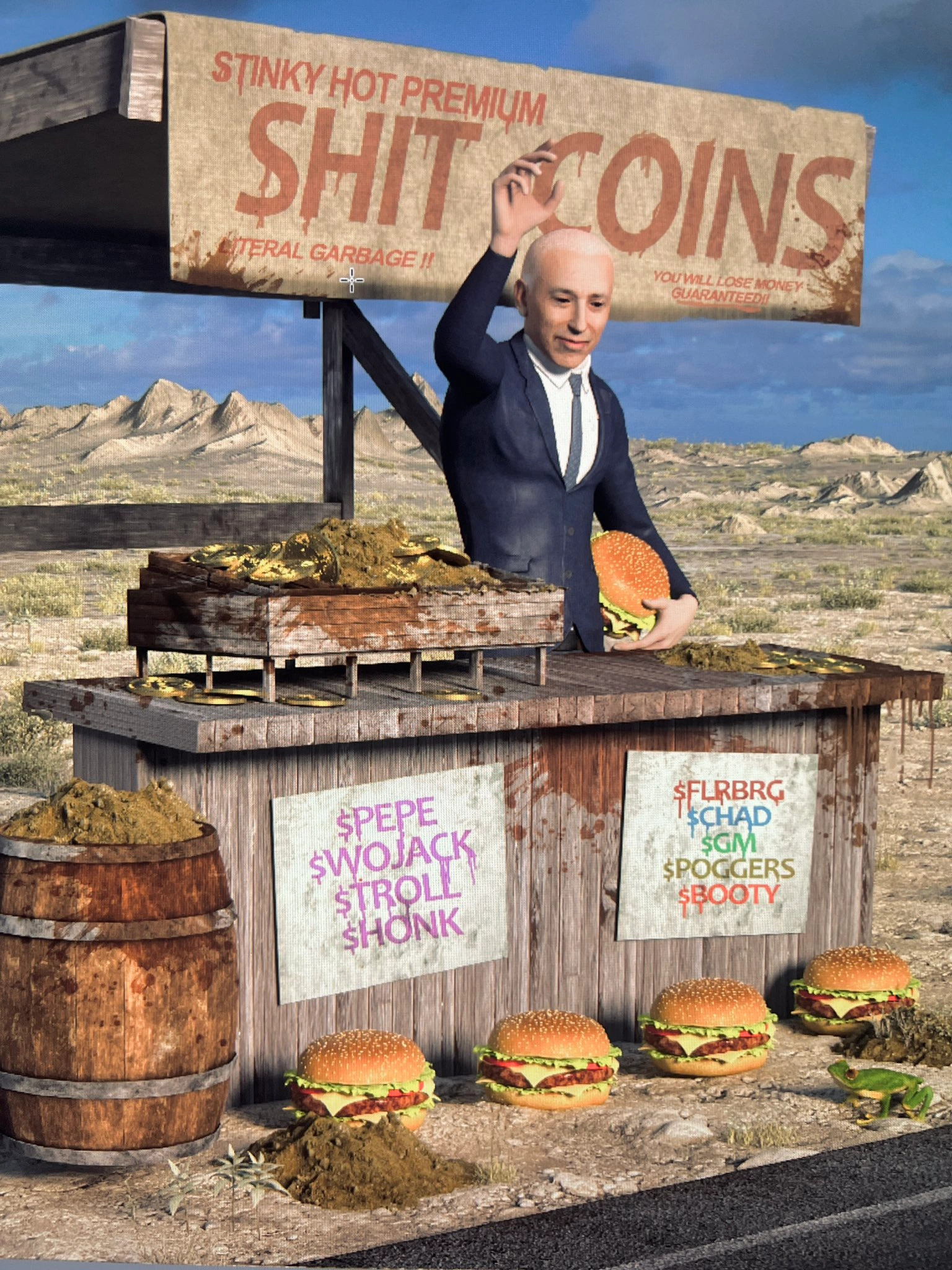 On April 18, 2022, Wojak was listed on the centralized exchange MEXC.
[7]
The next day on April 19, 2023 the token was listed on Huobi and Gate.io.
[8]
[9]
On May 2, 2023, Wojak passed a market cap of over $50 million. [1]
NFTs
On April 22, 2023, the Wojak Token team announced that they would be giving a commemorative NFT to everyone who held at least 1 Wojak Token in an Ethereum address before the snapshot date of April 23, 2023, 12:30 am UTC. On April 23, 2023 token holders who met the snapshot were able to mint the Wojak NFTs on Galaxe. [6] [10]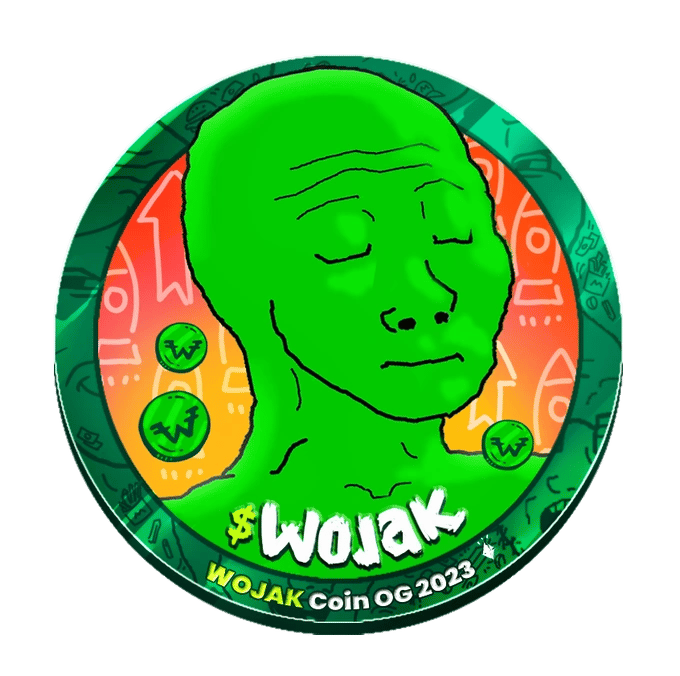 On May 1, 2023, their second NFT mint for $WOJAK token holders went live on Galaxe.
[11]
Billboard Contest
On May 16th, 2023, the Wojak team has announced that they are running a billboard design contest where the winner gets to have their work in Times Square in New York. [12]
Tokenomics
The Wojak Token has a total supply of 69,420,000,000 tokens. According to the Wojak team 5% of supply was allocated for the team, 5% for an airdrop, 10% for liquidity providers, and 80% for locked liquidity on Uniswap. The LP tokens on Uniswap were locked until 2100. [4] [5]
See something wrong?
Report to us.
Wojak Token (cryptocurrency)
Did you find this article interesting?